I love ice candy especially in the summertime but I dread the the labor-intensive process of making it smooth. That's why I am sooo excited to let you in on a little secret on how I make my ice candy.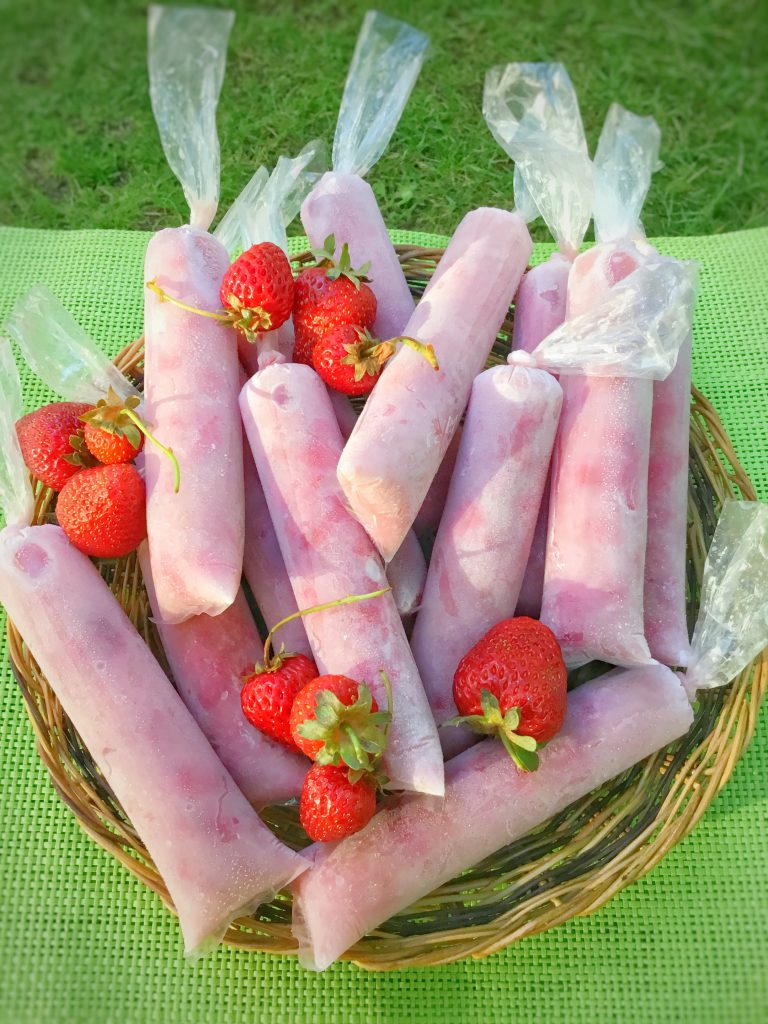 One day, I was cleaning and checking the expired ingredients in my pantry. As I was doing so with the 2 boxes of Jell-o Instant Vanilla pudding mix, I noticed modified cornstarch as a major ingredient. I had an aha moment and immediately started experimenting with a box of fresh strawberries in the fridge. I played with the amounts of pudding to add to the mixture and my thoughts were spot on. I was able to make a fuss-free (almost instant) ice candy in no time. The hardest thing is waiting for the ice candy to harden.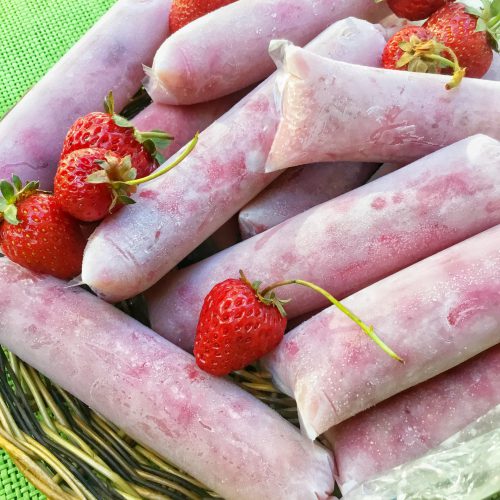 Super Easy and Smooth Strawberry Ice Candy
Ice candy is a frozen dessert made with milk, fruit (or flavoring) and sugar. An all-year round dessert/snack in the Philippines, I usually make it here in the summertime when it's hot and berries are abundant. Make it ahead and tuck in your cooler before heading to a picnic.
Ingredients
4

Tablespoons

Jello-O Instant Vanilla Pudding Mix*

2

cups

fresh milk

I used full fat or 3.25%

3

Tablespoons

granulated sugar**

1 – 1.5

cups

strawberries

quartered and measured***

Ice candy wrappers**** or ice pop pouch or popsicle mold bag
Instructions
In a large bowl, add the strawberries and sugar. Stir well and let stand for 5 minutes to macerate. Using a potato masher or fork, mash the berries leaving just a few chunks.

In a large measuring cup, mix the pudding and milk. Make sure all the pudding has dissolved then pour into the strawberries. Mix well until combined. Fill an plastic ice candy wrapper 2 / 3 full and tie the end. You can also use a popsicle mold if you can't find ice candy wrappers.

Freeze for a few hours until rock solid. Enjoy!
Notes
* You can use up to 4 tablespoons of pudding mix if your fruit is too watery for a smoother result.
**Make it 3 tablespoons if you want it sweeter or your fruit is a little tart.
***You can replace with other fruits like ripe mango, melon, avocado. In this case, there's no need to macerate the fruit. Just mash and add to the mixture.
****Ice candy wrappers can be purchased at Filipino stores or you can use the ice pop pouches and popsicle mold bags available at amazon.