Today is my youngest son's birthday! 🥳🥳🥳
He doesn't care much about a "balanced meal" and most of his food choices are far from healthy (unlike my daughter who is the exact opposite). Though in his defense, there are a few healthy items that he can eat everyday. He loves oatmeal, yogurt, and oranges but bread is one thing that he can't live without. He asks for bread throughout the day. That's why, I bake our bread so I can spike it with some healthier ingredients that his growing body needs.
Pulvoron is another thing that he loves. Even when he was still a toddler, he could pronounce it clearly when "lolo" and "lola" brought some from the Philippines. They do know how to please my kids…with yummy Filipino treats! Whenever he remembers, he asks me to make some. My kids, all three of them can eat a whole batch in one sitting. And because I make it for them, I can adjust the ingredients according to our taste. Believe me, this is sooo good!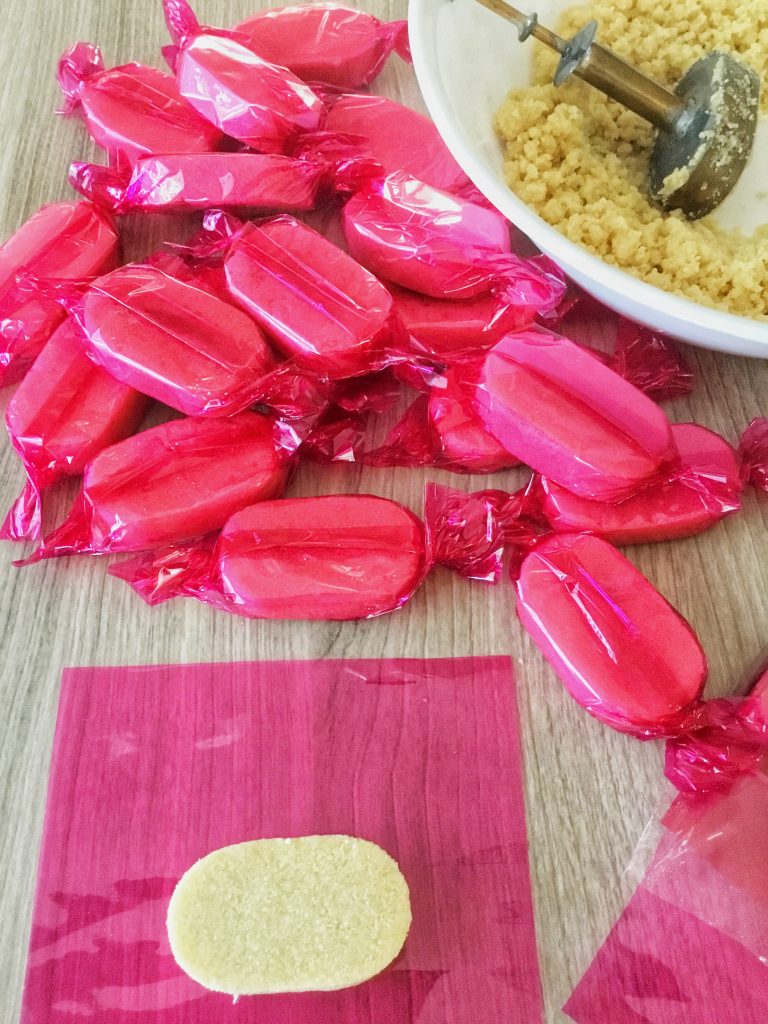 This is the Filipino version of a shortbread cookie. Though it's not baked, the ingredients are like that of a true shortbread. Flour is toasted until slightly brown and you can smell the nuttiness that comes out from toasting it. Everything else is added and a good amount of melted butter binds the mixture together before it's molded and wrapped in food-grade cellophane.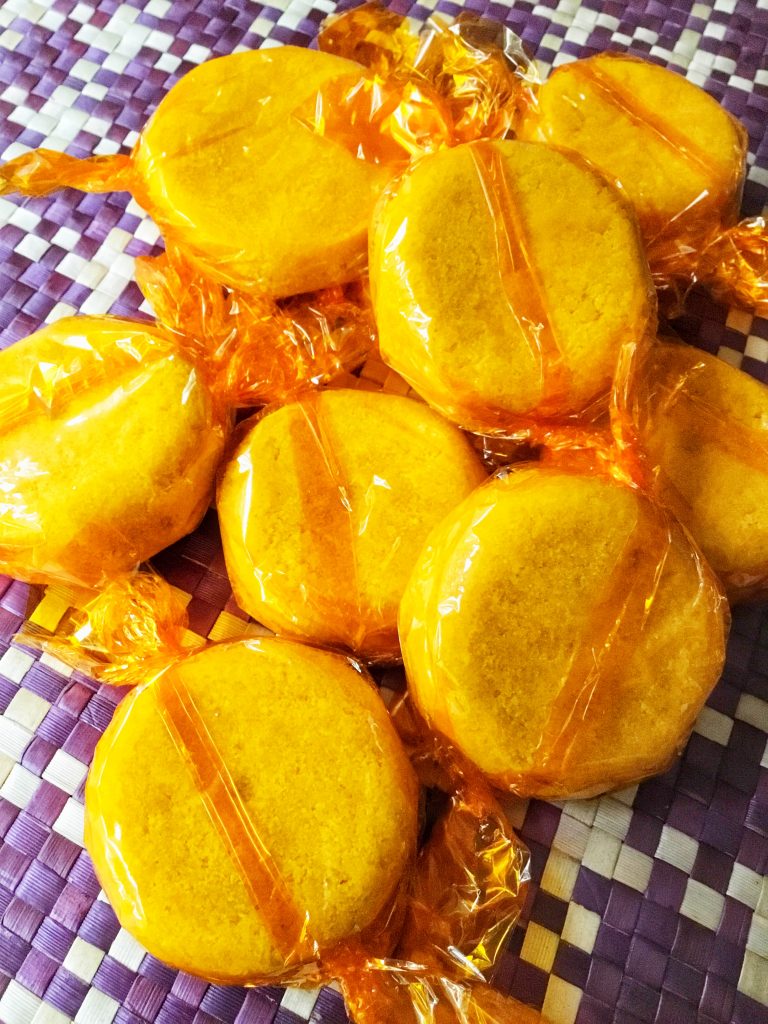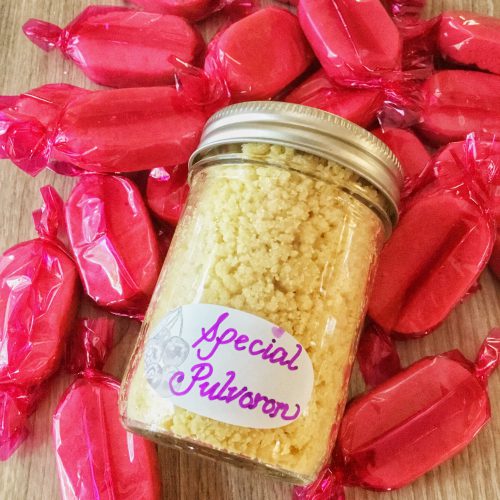 Special Pulvoron (Filipino Shortbread Cookie)
Pulvoron is the Filipino version of a shortbread cookie. Made with toasted flour, milk, butter and sugar, it's rich, tender and crumbly that's similar to a true shortbread. So addicting!
Ingredients
2

cups

cake flour

lightly toasted*

1 ¼

cups

powdered milk

½

cup

plus 1 tablespoon sugar

1

cup

melted butter
Others:
Pulvoron mold or ¼ cup (shallow) measuring cup

Pre-cut cellophane or Japanese paper *
Instructions
Place the flour on a dry shallow pan. Turn the heat to medium and stir continuously for a few minutes until lightly browned (lower the heat if it's browning too fast). Set aside until cool.

In a large bowl, add the toasted cake flour, powdered milk and sugar. Stir to combine then add the melted butter. Mix very well using a spatula until all the ingredients are fully incorporated. It will look like wet sand.

Fill the mold with the pulvoron mixture and press it firmly against the bottom of the bowl, making sure the mixture is packed well to create a compact pulvoron that unmolds easily. Close and twist the ends (like a candy wrapper). Repeat with the rest and enjoy!

Store at room temperature for a few days or refrigerate.
Notes
*Pre-cut cellophane wrapper or Japanese paper are used to wrap pulvoron. A thin wax paper can also be used if you can't find any of the above. Or, you can pack them in small mason jars and eat with a spoon. We do that too😂