One of the things I missed while still working in the Philippines are the "lunch outs" with my "officemates". Thanks to that, I was able to experience different cuisines. What's great about working in Makati is that it's beaming with food choices. Filipino, Japanese, and even pockets of specialty dining places abound. The Exports department (where I was a part of) consisted of a bunch of foodies. We would celebrate every single birthday, promotion, "first blood" (your treat on your first salary) and even the littlest excuse for a celebration. On paydays, we would go beyond the usual pizza and "combo meals" and treat ourselves to something fancier (but still affordable).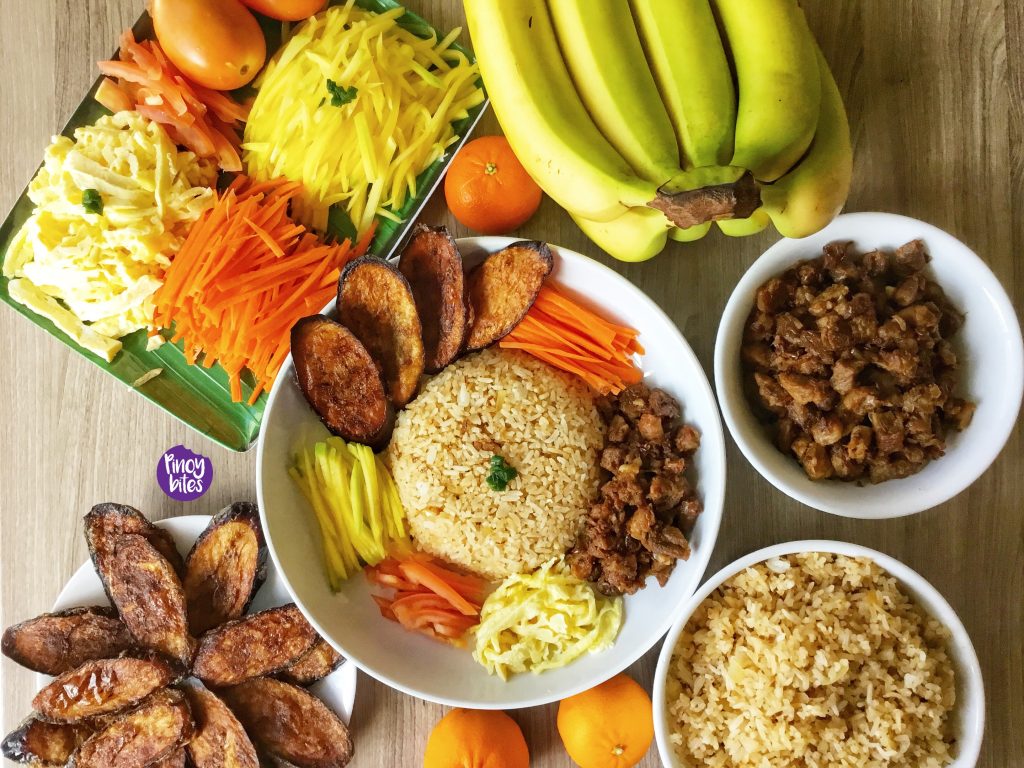 They introduced me to my favorite Thai restaurant at that time, SukhoThai. I loved everything that they offered, though I shy away from the spicy ones. Without even flipping through the menu, Bagoong Rice was always a unanimous decision. It came neatly plated with an array of colorful additions circling the perfect mound of brownish-colored rice. Before it's eaten, all the components (rice included) were gently tossed until completely combined so each bite has that sweet, salty and sour undertone. The first time I had it, it was a party in my mouth. Sadly, that location closed. On one of the times we went back home, we dined at their SM Megamall location. Good thing we had our fill that time because last I heard, that one also closed its doors. I'm sure there is a good number of Thai restaurants in Manila, but the nostalgia that place brought cannot compare to any other.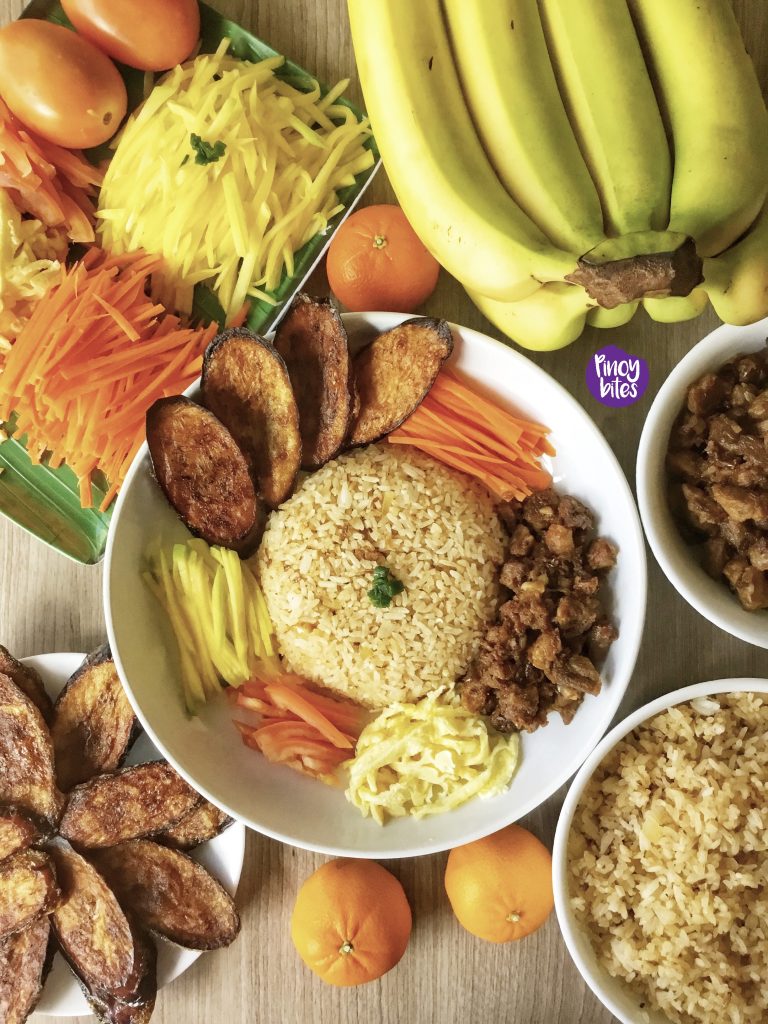 I can never recreate the exact taste from SukhoThai but every time I make this dish, it brings back fond memories with friends. Alongside the julienned scrambled eggs and thin strips of green mangoes, there's a caramelized meat component in it which I substitute with leftover Adobo, Pork Binagoongan or even some Pork Tocino at times. But when I have none of those available, I just double up on the eggs, add some julienned carrots, cucumbers and thinly sliced tomatoes. This dish can get quite salty so adjust the amount of the shrimp paste accordingly. 
My Papa's Ginisang Alamang (Dad's Sauteed Shrimp Paste) is the one I use but any store-bought ones are fine.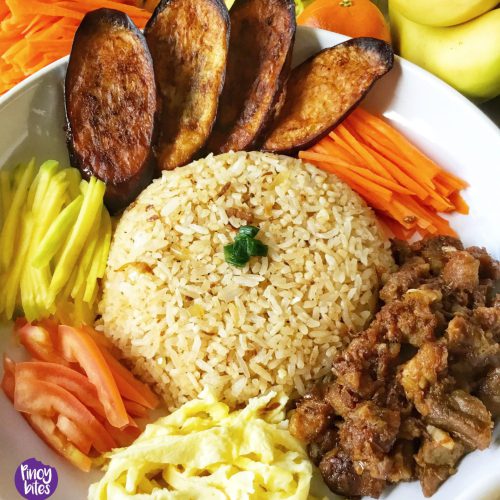 Bagoong Rice (Shrimp Paste Fried Rice)
A flavorful and easy fried rice recipe with salty, sour and sweet undertones. A complete meal!
Ingredients
4

cups

cooked white or brown rice*

see notes

2

Tablespoons

sauteed shrimp paste

you can add more** see notes

1

small onion

finely chopped

3

garlic cloves

finely chopped

2

tablespoons

oil

Salt and pepper

if needed
Garnish:
2

eggs

scrambled with a pinch of salt

1

green mango

cut up into matchsticks

1 to

mato

thinly sliced ***

Cucumber

cut into thin strips

Carrot

cut up into matchsticks

Leftover Adobo or Pork Binagoongan

optional

Fried sliced eggplant

served on the side, optional
Instructions
Heat oil in a large pan. Add onion and saute until translucent before adding in the garlic. Stir for a few seconds then mix in the sauteed shrimp paste.

Add the rice and combine all the ingredients well. Stir fry for about 3-5 minute to make sure the rice is coated evenly. Season with salt and pepper or add more shrimp paste, if desired.

Top with your choice/s of garnish mentioned above.
Notes
*Leftovers or day-old rice is perfect for this recipe.
**Depending on the saltiness of the sauteed shrimp paste you're using, adjust the amount accordingly.
***The garnishes are just suggestions. I don't always have them all. I make it with whatever I have that I think will go well with the rice.