Saba con Yelo (Hielo) is a classic Filipino icy dessert. It's a cinch to put together as long as its main ingredient is premade, the Minatamis na Saging (Sweetened Plantain Bananas). In the Philippines, we use a local cooking banana called Saba but I have been using Plantains because it's readily available, even major supermarkets carry it. But if you can source the Philippine local saba (usually peeled and frozen), by all means use it.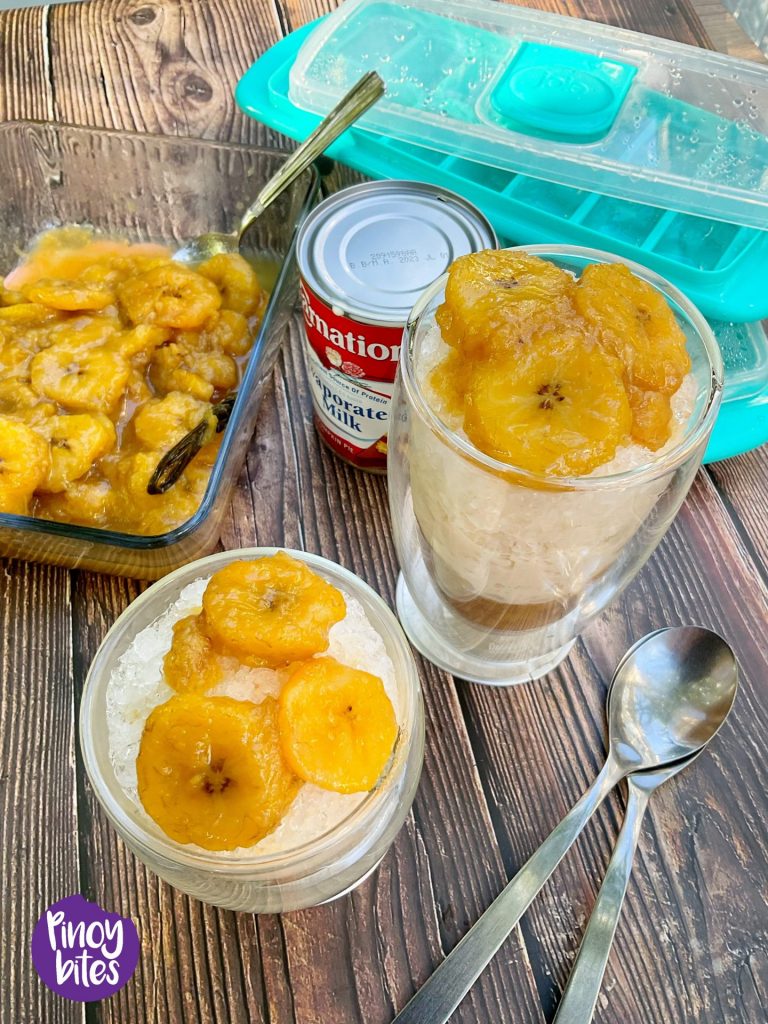 This is one of my hubby's favorite Filipino desserts. Though that's the case, I only try making it a few times a year or I would constantly be whipping up a batch until its container is empty….which was always the case. It's that good!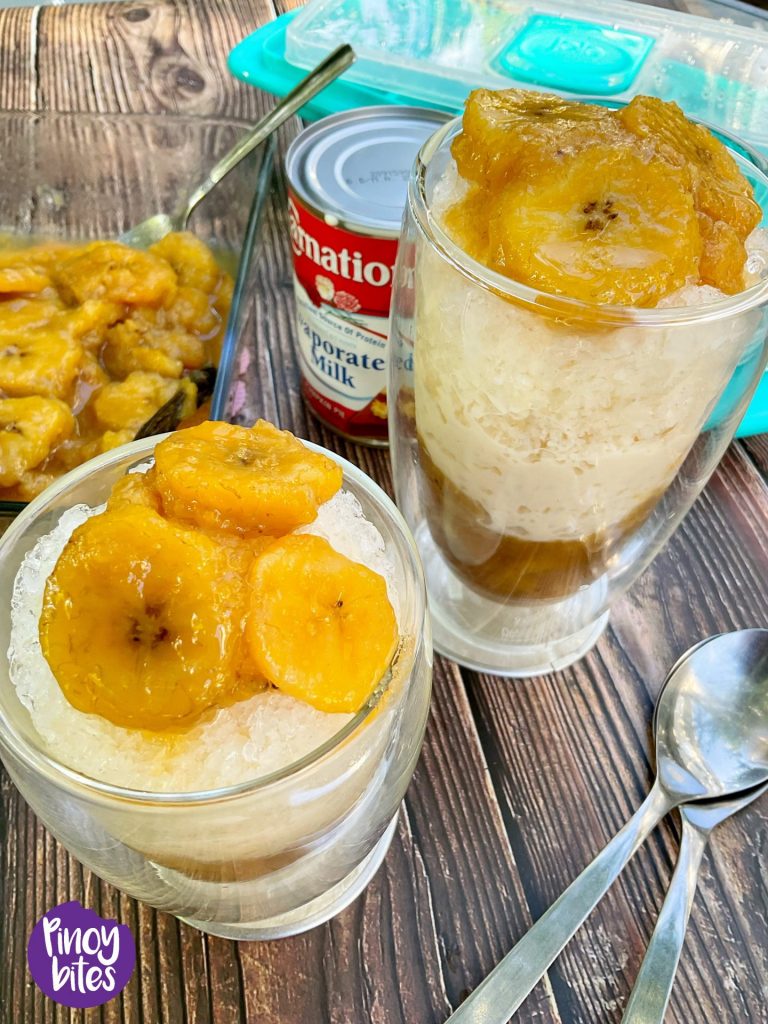 I always choose a combination of overripe and perfectly ripened plantains for a texture contrast. The mushy ones perfectly marries with the milky ice while the slices that kept its shape rendered slight chewiness. The layering starts with a generous portion of sweetened bananas at the bottom of a tall glass, followed with a hefty amount of crushed ice (packed to the brim), then evaporated milk is poured over melting the ice ever so slightly and finally, topped with a few more banana slices. What are you waiting for, let's make it! 😊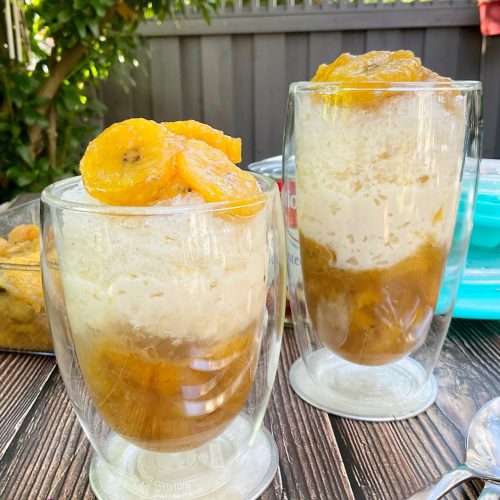 Saba Con Yelo
a slushy-type Filipino dessert packed with layers of sweetened plantains, crushed ice and doused with a generous amount of evaporated milk. Brings me back to my childhood!
Ingredients
Minatamis na Saging Plantain Bananas in Sugar Syrup, recipe link above

Crushed Ice

Evaporated Milk
Instructions
Place about ⅓ to ½ cup of the sweetened bananas at the bottom of a tall glass.

Pack the rest of the empty glass space with crushed ice (firmly packed to the brim).

Pour about ¼ cup (or more) of evaporated milk over the ice. Top with a few more bananas. Mix and enjoy!