If you ask my daughter, Sinigang is the best Filipino dish! Be it beef, fish, pork, she'll always be the first at the table when she knows it's what we're having for dinner. But, she loves Pork Ribs Sinigang the most.
I remembered one time I told her we're having Pork Sinigang for dinner. She asked, Is it the pig with the bones? I was holding my laughter when I replied "yes". Haha! She said it tastes way better with the bones. I totally agree. Oh and one more thing, she likes it EXTRA SOUR.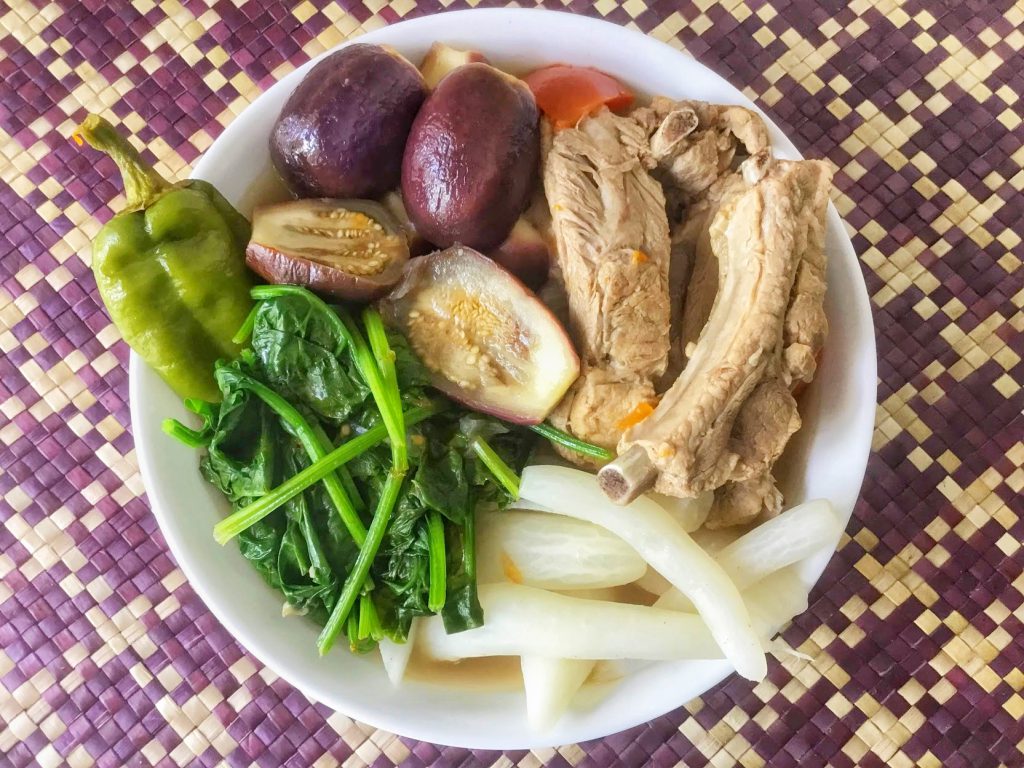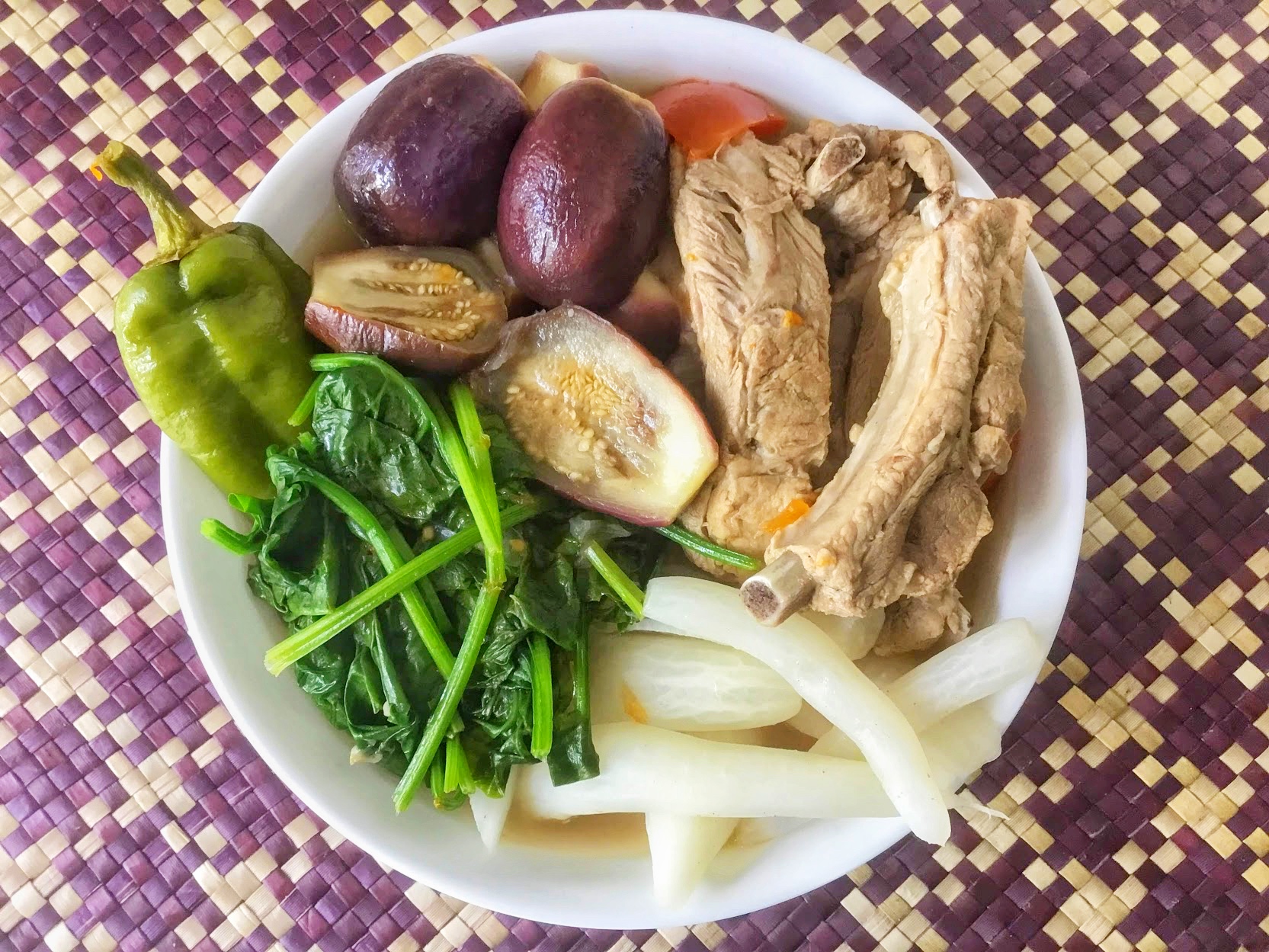 Pork Ribs Sinigang
Ingredients
1

slab of pork ribs

cut in 1 rib portions (about 3 pounds)

6 to 8

cups

water*

1

large onion

sliced

3 to 4

tomatoes

quartered

1

tsp

salt

4

pcs

small taro

halved

2

pcs

eggplants

cut in 2" slices

1

cup

string beans

cut in 3" portions

1

cup

okra

whole

1 to 3

pcs

long chilies

whole (jalapeno or japanese sweet pepper is fine)

1

bunch

spinach

trimmed and washed

2

22 g packs

Sinigang Mix

I use Maggi brand**

fish sauce or salt

to taste
Instructions
Fill a big pot 2 / 3 full with water and bring to a boil. Once boiling, gently drop the rib pieces and let boil for 5 minutes. Drain and wash each meat in cold water to remove blood and impurities that's stuck.

Place the cleaned meat in a clean cooking pot and add the water*, onion, tomatoes and salt and bring to a boil over med-high heat. Skim off any foam floating to the top. Lower the heat and simmer until meat is tender.

Add the taro and cook until tender. Then, add the Sinigang Mix followed by the eggplants and string beans and cook for 3 minutes. Place the okra and green chiles next. The spinach is added last. Season with fish sauce or salt then turn off the heat and serve.
Notes
*Follow the Sinigang Mix package's recommended amount of water if you don't want your broth too sour. You can just add or lessen the amount depending on your preference.
**Adjust the sinigang mix to your liking. We always use 2 packs because we want the broth "extra" sour.
The vegetables are just guides. You can make sinigang with all or even just one of the listed vegetables and you can change the quantity depending on what you have and what you like.
Here's a list of vegetables I normally use for sinigang:
Taro ( for meat Sinigang only)
String beans
Eggplants
Daikon radish
Okra
Long chili
Spinach, Romaine Lettuce(torn into pieces), Water Spinach or Yam leaves.
Some even use Bok Choy and green Cabbage slices.