Pork ribs are definitely one of my family's favorite proteins. Whenever it goes on sale at Costco, I always grab a pack and freeze it until my kids ask for Pork Nilaga, Pork Ribs Sinigang or the Fall-Off-The-Bone Pork Barbecue Ribs. These are the 3 dishes that they think of when it comes to pork ribs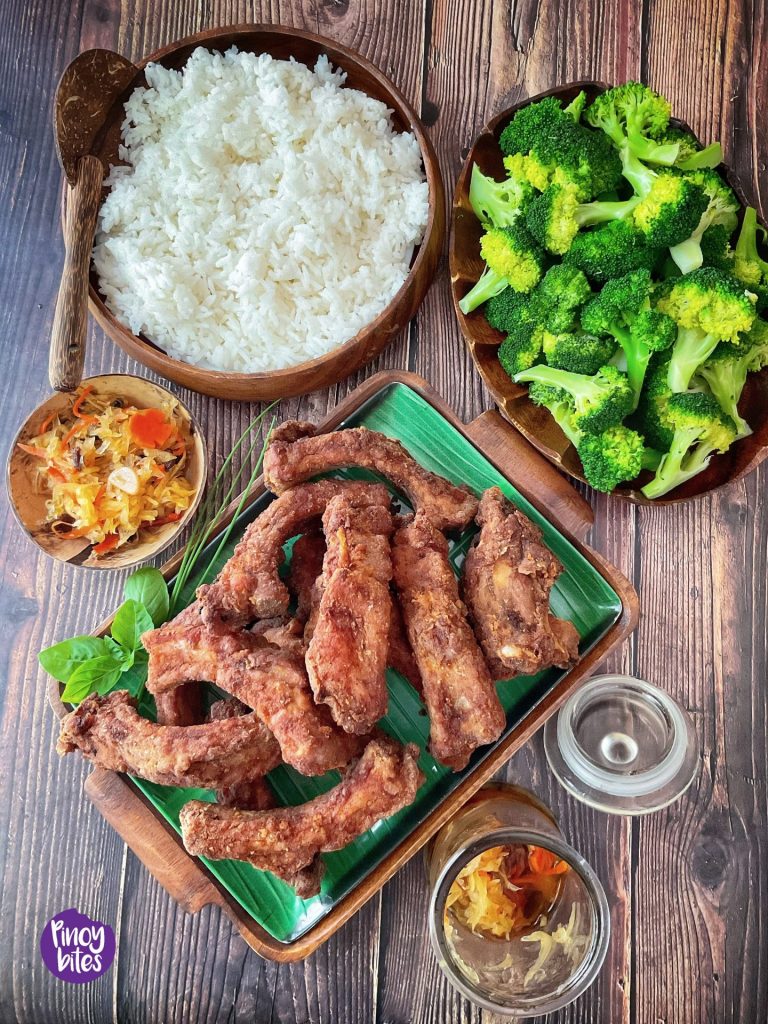 The last time I bought a pack (2 racks in a pack), I froze one and thought of frying the other. As we got home, I immediately concocted the usual spice mixture that I use for fried food but suddenly had second thoughts because it might end up being tough and chewy. I usually bake ribs for a long time in a low oven or cook for an hour (stovetop) just to tenderize when I make soups. Then, I thought of adding baking soda like what Chinese restaurants use in creating tender proteins in no time. After quickly googling the safe amount to use (I used less), I decided to include it in the dry rub.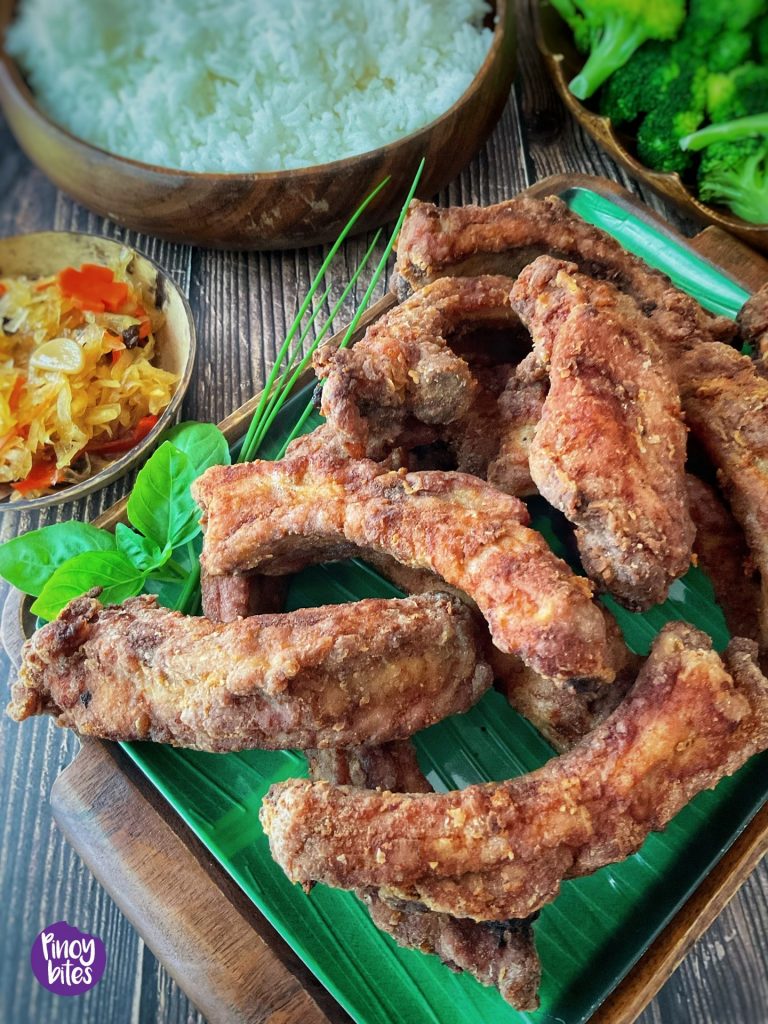 My family was surprised to have ribs in a way far from what they were expecting. The ribs came out moist and tender, without being oily. I just used regular spices to keep the flavors familiar but this will also work with spices like paprika, curry powder, chili powder and whatever you regularly use (and have) in your pantry.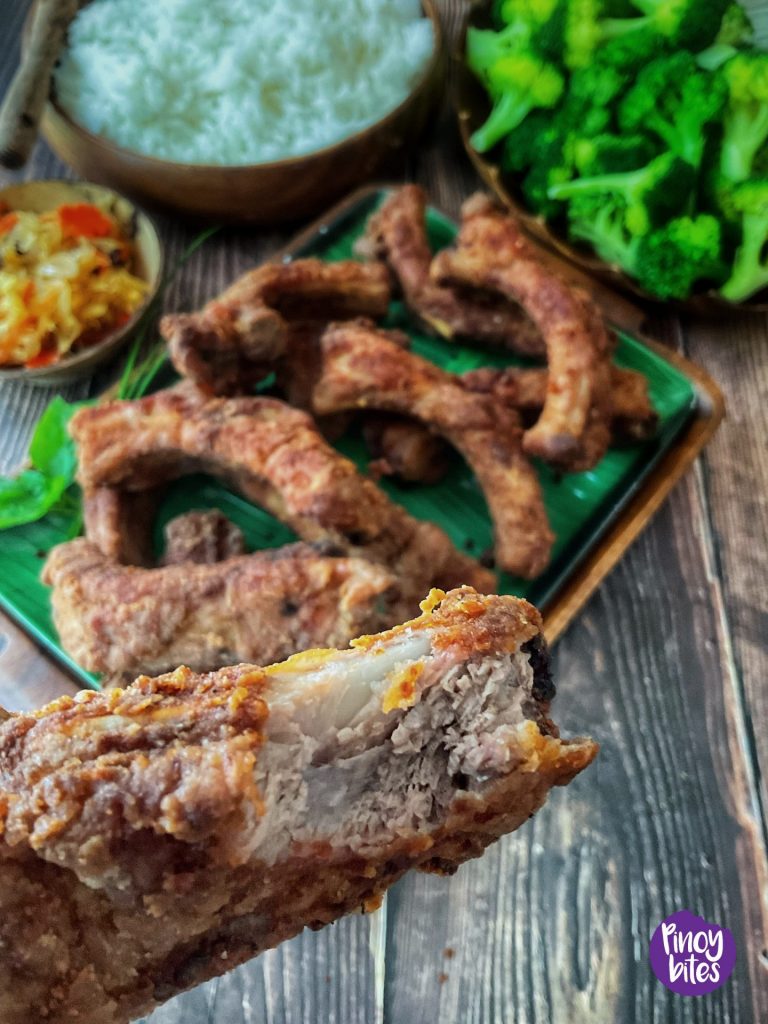 Dips like ketchup or ranch would be lovely with this but I didn't think of it as I was making this. I was too focused on its tender outcome that I just served it with some steamed rice and blanched broccoli florets that my kids love. This dish can also be the perfect pulutan (served with beer) while lazing on a Friday night. Let's dig in!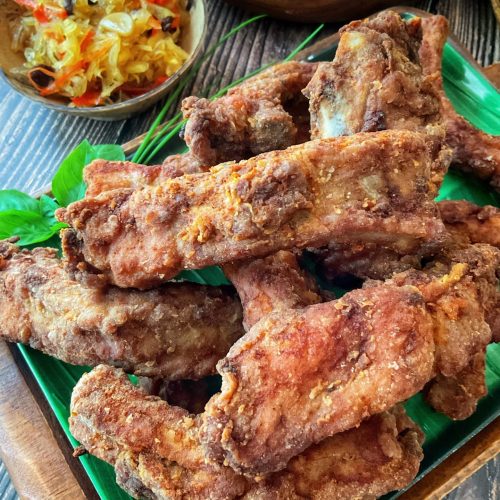 Deep Fried Pork Ribs (Moist and Tender)
a no-fuss secret to making succulent fried ribs. Surely a crowd pleaser!
Ingredients
1

rack of pork back ribs

about 2 ½ – 3 lbs

1

teaspoon

sea salt

1 ½

teaspoons

garlic powder

1 ½

teaspoons

onion powder

½

teaspoon

ground black pepper

½

teaspoon

baking soda* see Notes

¾

cup

flour

3

tablespoons

rice flour or cornstarch
Instructions
Remove the thin membrane found at the underside of the ribs. Cut into one-rib sections (individual ribs) and place in a large bowl.

Combine the spices (salt, garlic powder, onion powder, ground black pepper and baking soda) in a small bowl and sprinkle over the ribs. Mix very well to coat the meat (to distribute the baking soda evenly), cover and let sit for 30 mins to an hour.

Combine the flour and cornstarch/rice flour in another bowl. Mix and dredge each rib until fully covered. Set aside.

Heat a deep frying pan and add about one inch of oil (or just enough to cover the ribs. When hot enough, add a few, making sure to not crowd the pan.

Fry for about 12 minutes (flipping halfway) or until golden brown. Fry in batches as crowding the pan will result in steam build up and fried ribs will come out oily.
Notes
*Baking soda helps in tenderizing the meat.