A great breakfast will give you a great start for the day! It's fuel for the body and mind and will get you up and running to face any challenges. Here at PinoyBites, we've compiled a list of our top 5 all-time favorite Filipino breakfast meals. Enjoy and let us know what you think. 🙂
1. Pandesal
You can find this beloved staple at every nook and corner wherever you go in the Philippines. Pandesal (from the Spanish word "pan de sal" meaning "bread of salt") is the common person's bread. It is quite versatile and can pair with almost anything.
You want a sweeter breakfast? Pair it with any jam, peanut butter or Nutella. You want more protein in your breakfast? Pair it with egg, bacon or corned beef. You want it plain and simple? Just put butter and with your favorite coffee, that would be it.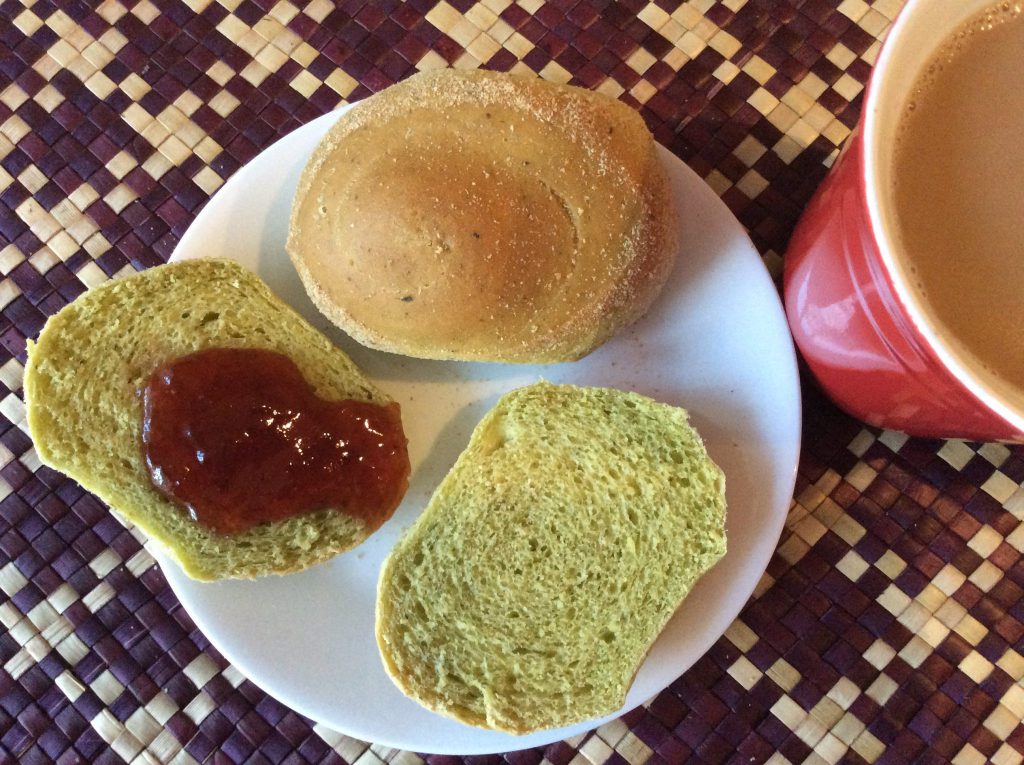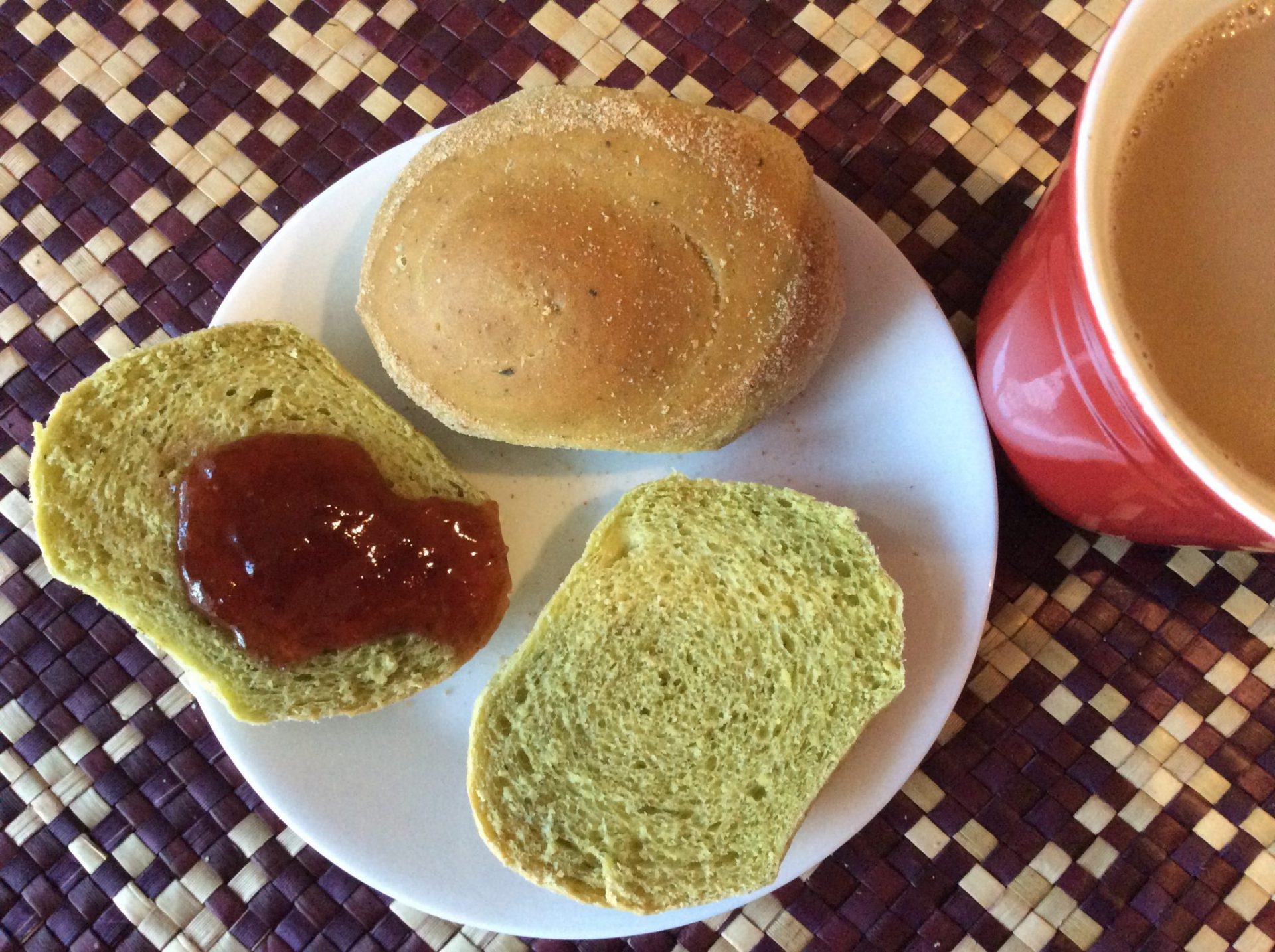 If you'd like to try to make your own, check our two pandesal recipes below:
2. The ***SiLog Meals
We're no historians but we believe the ***SiLog Meals really gained popularity in the Philippines around the '80s and the '90s. (Please correct us if we're wrong on this, dear reader). The **SiLog Meal is a complete breakfast meal. SiLog was coined by combining the first syllable of the word Sinangag (tagalog word for fried rice) and the last syllable of Itlog (egg).
Everyone has their favorite, but we think the most popular is the TapSilog (Tapa, Sinangag and Itlog). After the TapSiLog, there are so many other varieties that came out (see below). Creativity is the only limit.
ToSilog – Tocino, Sinangag, Itlog
LongSiLog – Longganisa, Sinangag, Itlog
CornSiLog – Corned Beef, Sinangag, Itlog
SpamSiLog – Spam, Sinangag, Itlog
BangSiLog – Bangus, Sinangag, Itlog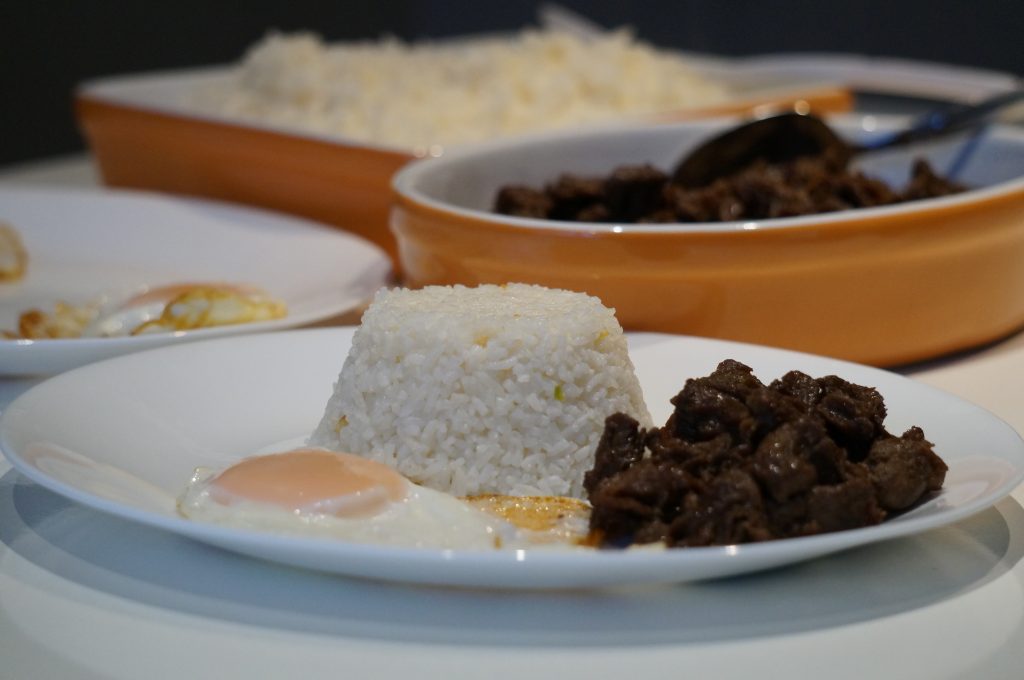 3. Tuyo with Garlic Rice
Tuyo (salted dried fish) with Garlic Fried Rice is a big favorite of ours here at PinoyBites. It is quite strong-smelling when you cook it so better have good exhaust fan in the kitchen or cook it outside.
A good quality Tuyo is not quite easy to find at your nearest Asian grocery store so Tuyo is one of those that you should ask as pasalubong from kababayans coming back from their Philippine trip.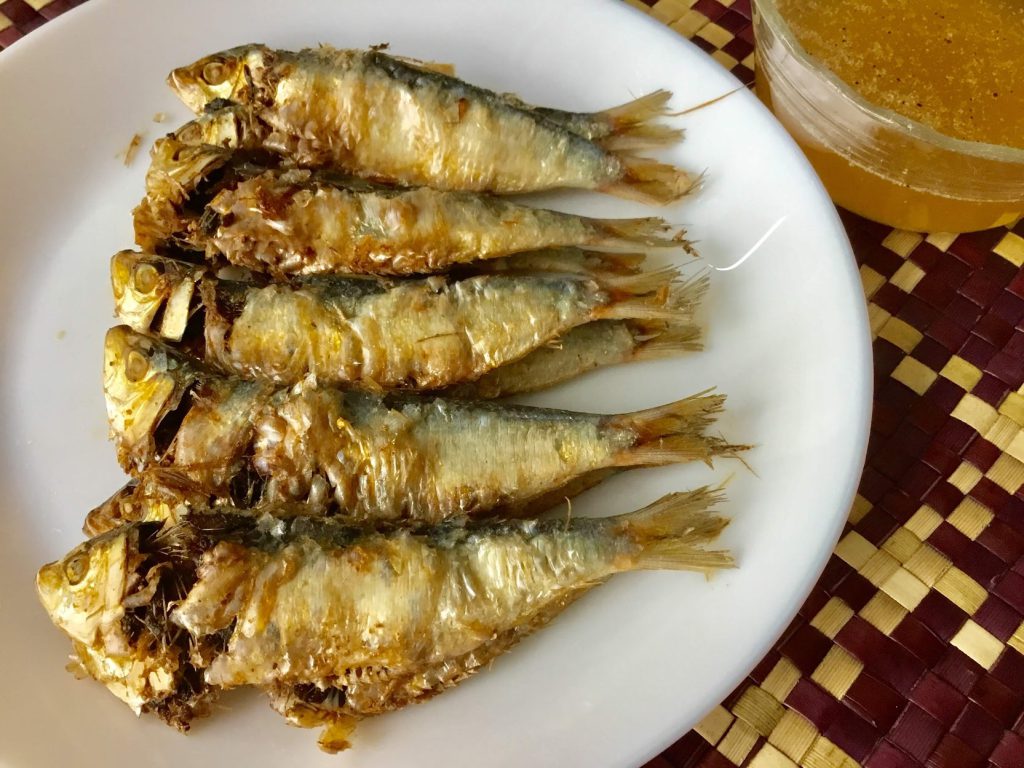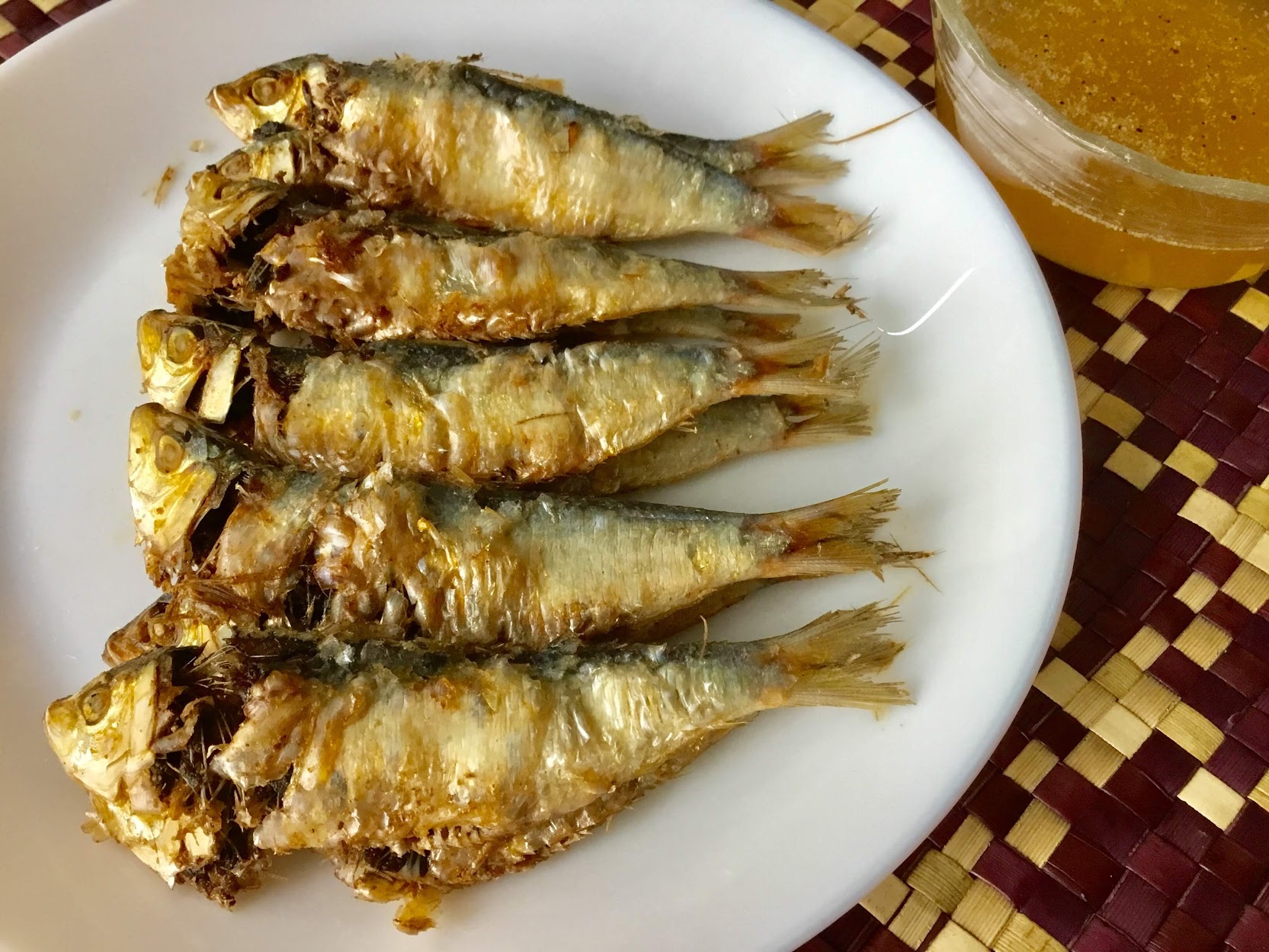 4. Champorado
Champorado is sweet chocolate rice porridge served with a dash of milk on top. As a kid (back then in PH), I remember buying these from a corner stall whenever I feel like I don't want to eat pandesal for breakfast.
For our fellow kababayans in North America, Champorado is quite easy to make and ingredients are readily available. Try it out.
5. Lugaw (Congee) (with egg)
For most, Lugaw is a comfort food. Usually, when I feel under the weather, I would crave for this. (It's probably the ginger that gives it its healing power.)
There's a lot of of versions but for me personally, I refer to lugaw, goto and arroz caldo as one and the same. Try it out and serve it to your kids. I'm sure they'll like it a lot.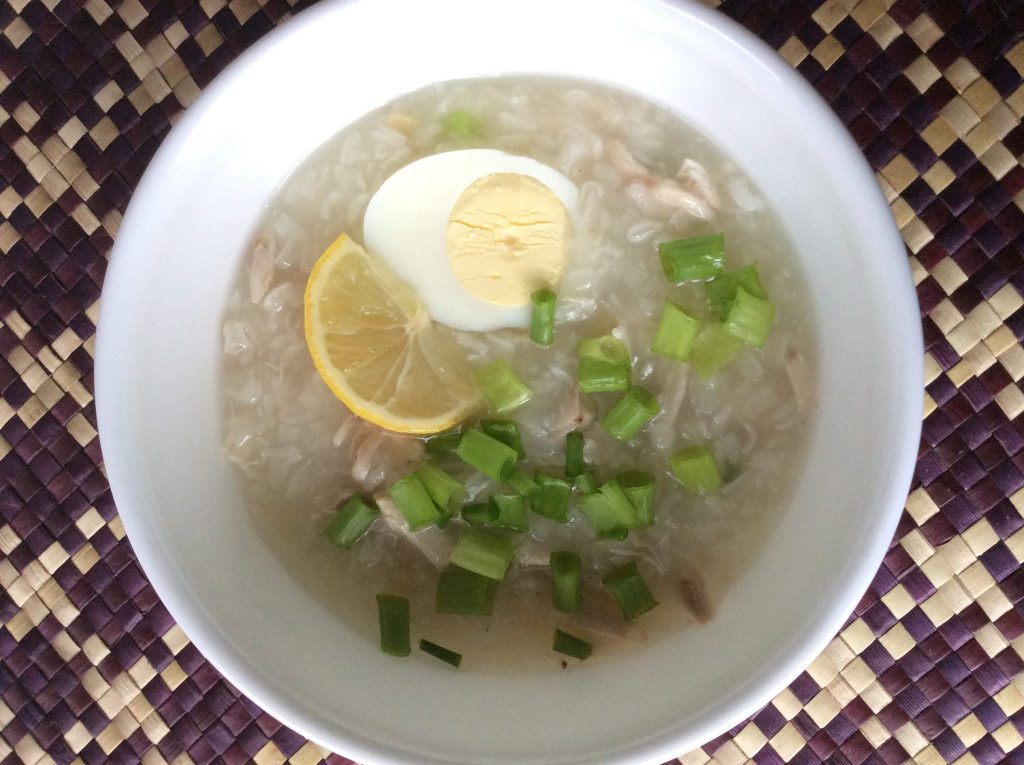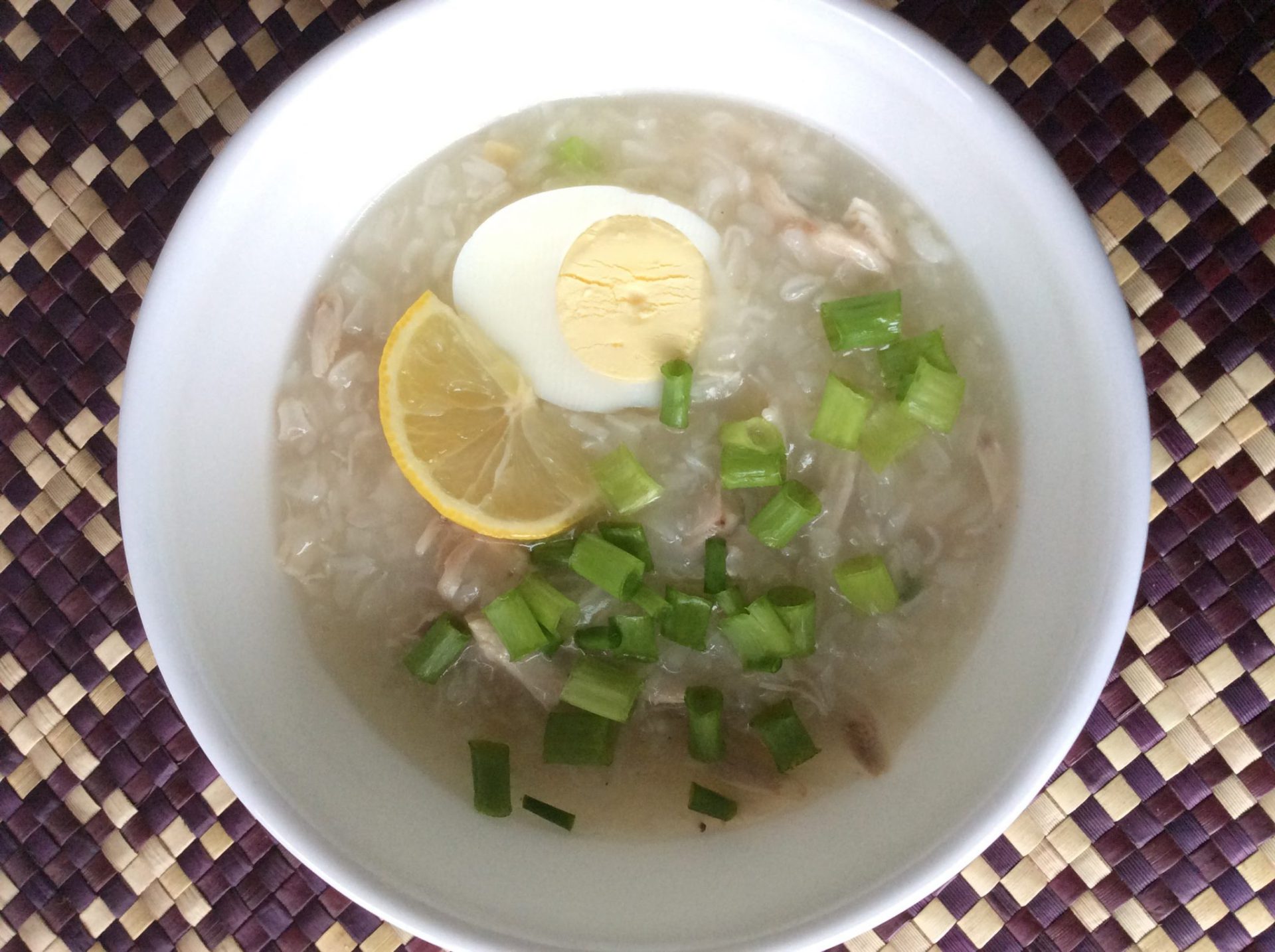 ——–
There you have it, our top 5 favorite Filipino breakfast meals! Lots of times, these meals are also served the whole day now so feel free to have them any time of the day.
——–
What's your favorite? Do you have other favorite breakfast meal?
Share it to us and comment below. Thanks!