My family loves fried chicken wings. They can have it a few times a week if I let them. I would eat them too but I would rather turn on the oven, stick something in it, set the timer and move on to the next thing rather than staying in front of the stove babysitting some chicken wings. Plus, the after-frying clean up is something that I always dread. But somebody's gotta do it and that somebody is always me.

So, I played with the spices that I usually put in my fried chicken mix with the addition of brown sugar to create a beautiful glaze without being too sweet. And the best part, cleaning is a breeze!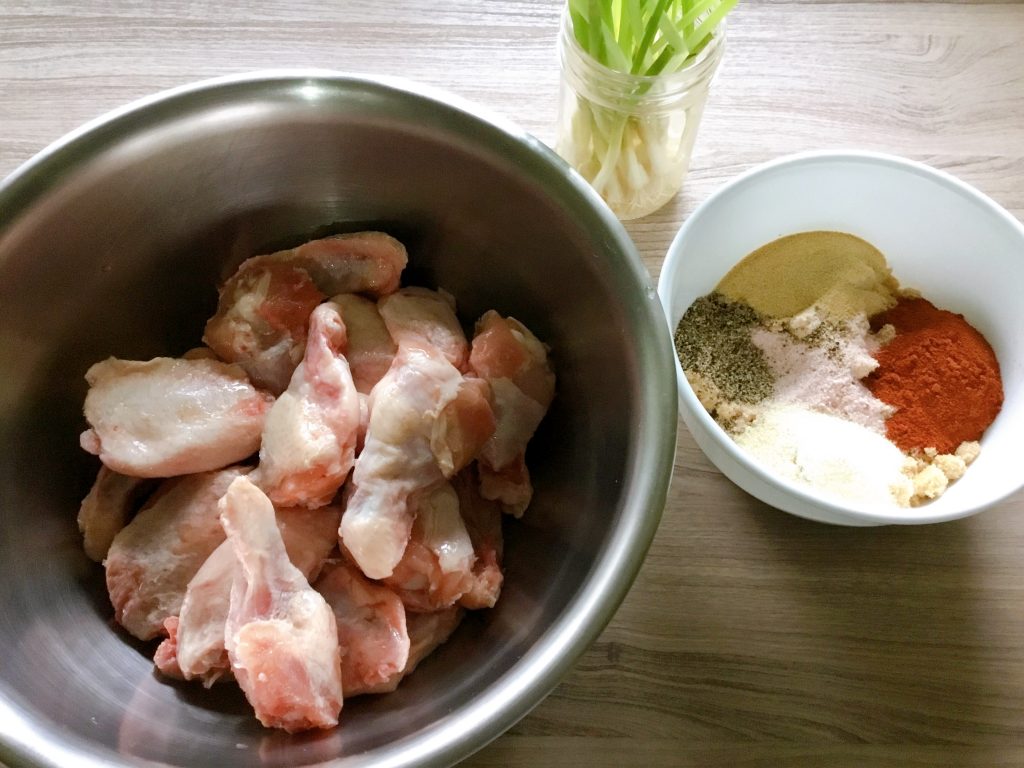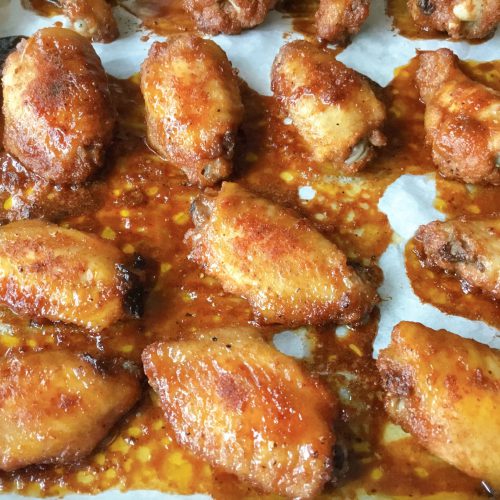 Sweet And Sticky Chicken Wings
These wings are so tender and juicy and the brown sugar glaze gives a nice sweetness that compliments the flavor of the rest of the spices.
Ingredients
2.5 – 3

lbs

split chicken wings

¾

cup

light brown sugar

1

Tablespoon

sea salt

1

teaspoon

ground black pepper

1

Tablespoon

paprika

1.5

Tablespoon

garlic powder

1

Tablespoon

onion powder

1

teaspoon

dried crushed pepper flakes

optional***
Instructions
Place the chicken wings in a large bowl. Combine the rest of the ingredients in a small bowl and stir well. Pour mixture over the chicken and coat the wings evenly. Make sure every single part of the meat is well coated.

Preheat the oven to 425F. Line a rimmed baking pan (I used a 12×18 cookie sheet) with parchment paper. Spread the chicken wings evenly on the prepared pan. When the oven is up to temperature, bake (middle rack) for 20 minutes then flip over to cook the other side for another 7-10 minutes or until chicken wings are beautifully glazed and shiny.
Notes
*You can use other parts of the chicken like thighs or drumsticks but make sure to increase the cooking time
**Aluminum foil can be used instead of parchment paper but spray it first with cooking spray before laying the chicken wings on it to prevent sticking.
***add some dried hot pepper flakes to the spices if you want it spicy