My best memory of this delicious suman is made by a distant relative who made me love this native delicacy. I don't remember when was the last time I tasted her Suman sa Lihia which we call "Suman Latik" in Ilocos but I remember how pleased I was every time I can get a taste of it.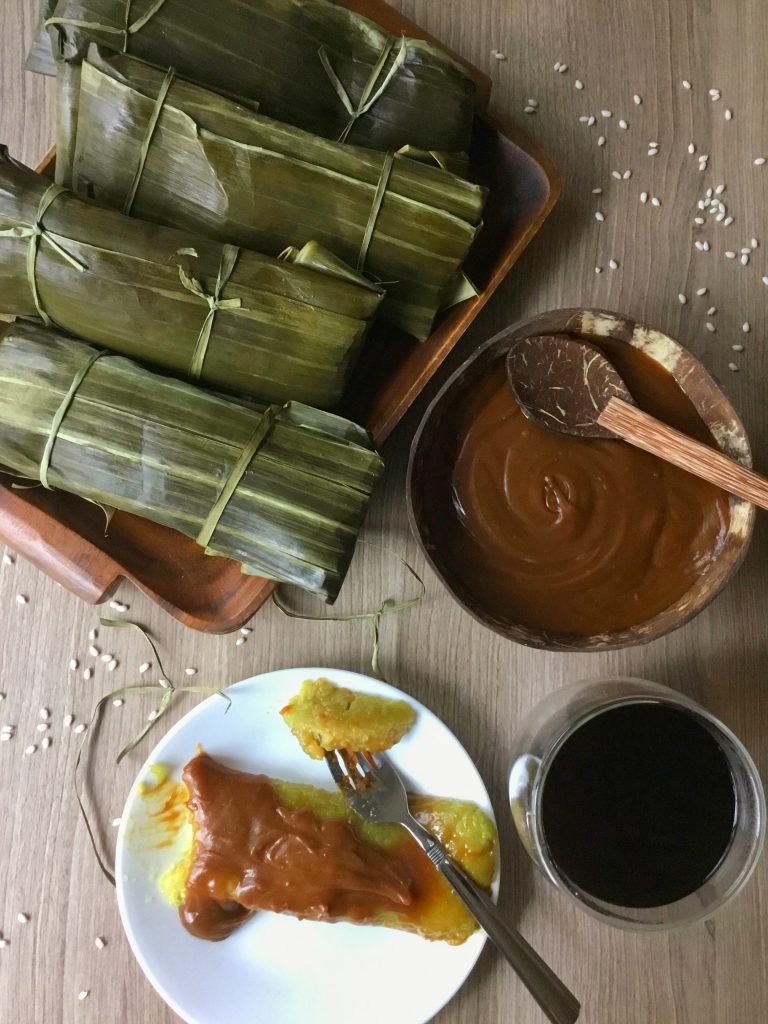 I seldom make wrapped rice cake recipes because of how tedious the process is. Not long ago, I mustered some strength to try it and it was a success. I always fear the use of lye water because too little and it'll not do the trick and too much, it'll have a bitter, chemical taste that will just ruin the entire batch. But I knew I had to start somewhere so I added which I thought was just enough and it worked.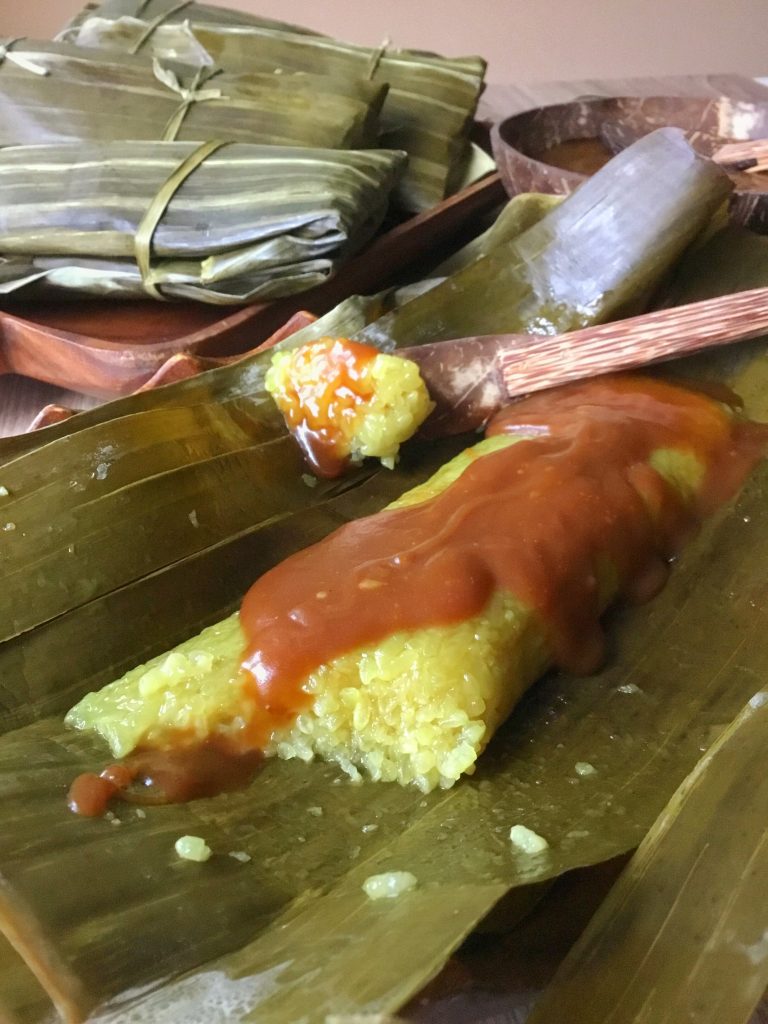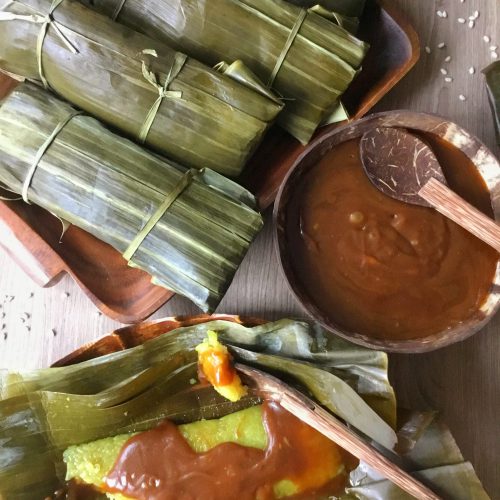 Suman sa Lihia (Rice Cake with Sweet Coconut Sauce)
Suman sa Lihia brings back good old memories of my youth. It's a little bit tedious to make but a good reward awaits those who persevere. Enjoy our recipe!
Ingredients
4

cups

glutinous rice

1 1/2

teaspoon

Lihia

food-grade Lye water

200

g

Panutsa

sugar cane block

1

400g

can coconut milk

Aroy-D

pinch

of salt

Banana leaves for wrapping

Kitchen Twine for tying
Instructions
Rinse the glutinous rice 2 times in water and place in a large bowl. Cover with water about an inch past the rice line. Soak for at least 6 hours or overnight.

Wash the banana leaves in hot tap water, drain and wipe each leaf with a clean cloth. Cut the leaves in 2 sizes, one bigger than the other (6×8' for the bigger one and abt 4×6" for the other) It doesn't have to be exact as long as it can hold about 1 / 2 cup of the mixture.

Drain the rice in a fine sieve. If your colander has larger holes, line it first with a cheesecloth or a couple of paper towels before placing the rice. Drain for 5 minutes.

Transfer to a big bowl and add the lye water. Mix very well making sure it is distributed evenly to avoid bitter spots in your suman.The rice will turn yellow.

Place 2 leaves on top of each other,(the smaller one on top) and put 1 / 2 cup of the rice mixture in the middle of the leaves and fold in thirds then fold both ends to seal the rice. Repeat until everything's wrapped.

Tie using the twine in pairs (open side facing each other) and place in a big pot. When all done, pour water into the pot until all the suman is covered with at least an inch of water. Cover and bring to a boil. Lower heat to med-low and cook for 2 hours. Check every 30 minutes to make sure the pieces are submerged in water all the time. Add more water if needed.

Meanwhile, place the panutsa, coconut milk and salt in a small saucepan and bring to a boil. Reduce until thick .

After cooking the suman, remove from the water and place on a colander to drain excess liquid. Serve with the sweet coconut sauce