When I was in college, a trip to Pagudpud from Manila took about 10-12 hours. There were a few bus lines that had regular trips but I always chose Maria de Leon. Somehow, I was able to establish a good rapport with the drivers and conductors that I was so comfortable and at ease whenever on board. They were a good bunch of people and you'd notice they genuinely cared for their passengers. My last reason will make your jaw drop, here goes. I would just sleep to my heart's content and they would wake me up once they stopped in front of our house, with all my luggages already unloaded. Beat that!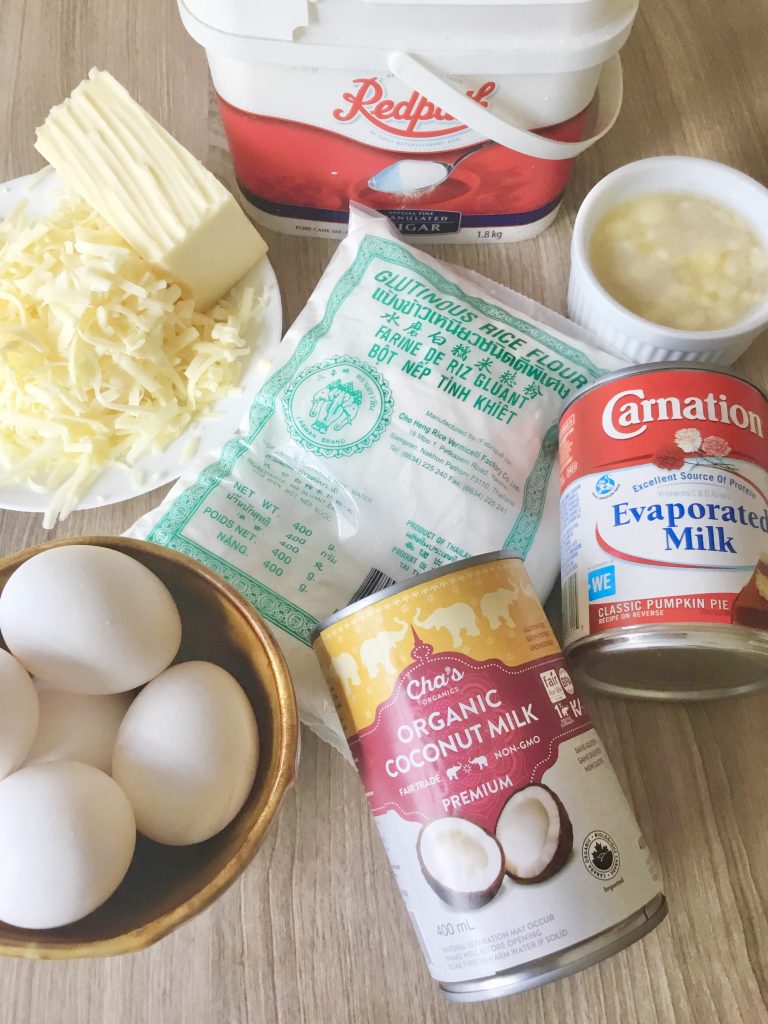 Because it was a very long trip, there were pit stops. And aside from the essential stopovers, they would also stop at places selling pasalubong (treats/gifts from a person returning from a trip). There's a famous pasalubong place that sells tasty treats in Ilocos Sur and their Royal Bibingka is well known. Honestly I haven't had it in a long time but I can still taste it as though I just had it recently.
My cravings kept bothering me so I had to do something. I bought about 10 packs of glutinous rice flour (no kidding) and some cans of coconut, evaporated and condensed milk. I played with using all of them or just one or two kinds of milk. It took a lot of tests! The good thing was, they all came out edible. But there was one clear winner to me. Somehow, it really hit the spot once I tasted it. After tasting it again the very next day, I realized that it was way better once it had cooled and settled. Not greasy with just the right amount of creaminess.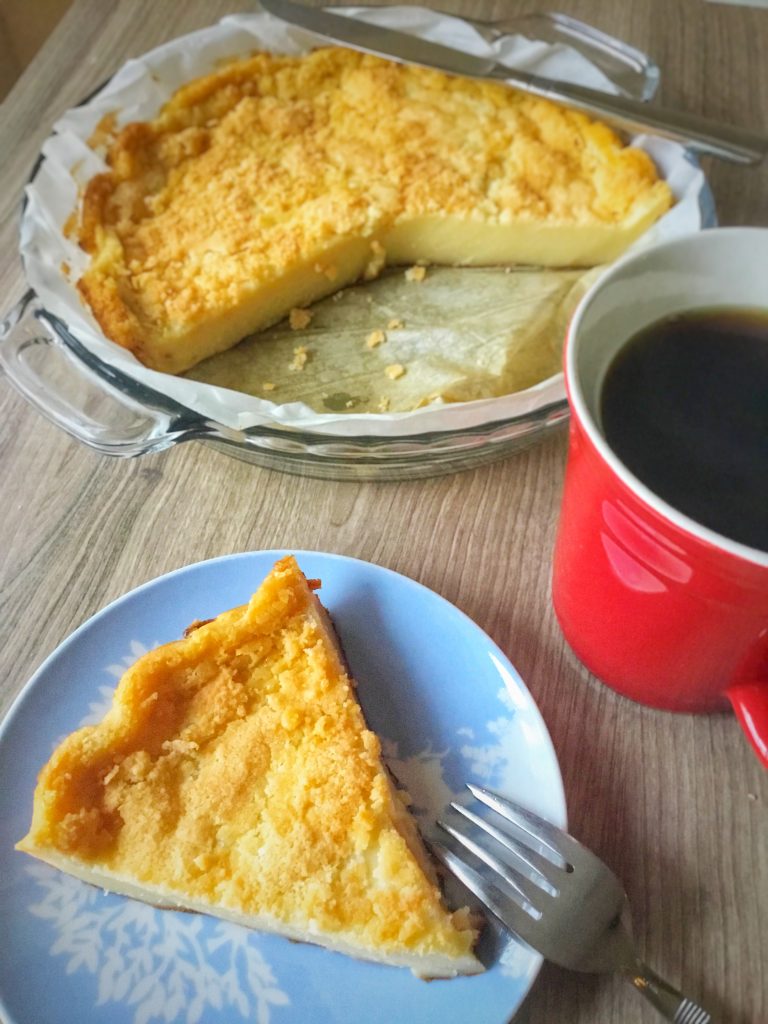 You can be a little adventurous with the cheese topping. I tried using extra old cheddar and parmesan cheeses, and they both delivered. That part is a matter of preference. I know the traditional one called for the Filipino processed cheese but I stopped buying here a long time ago. For some reason, I always ended up getting an old batch with hardened (darker colored) sides which wasn't worth it to me. Unless it came fresh from the Philippines, I would stick to buying cheese that I find at my local supermarket.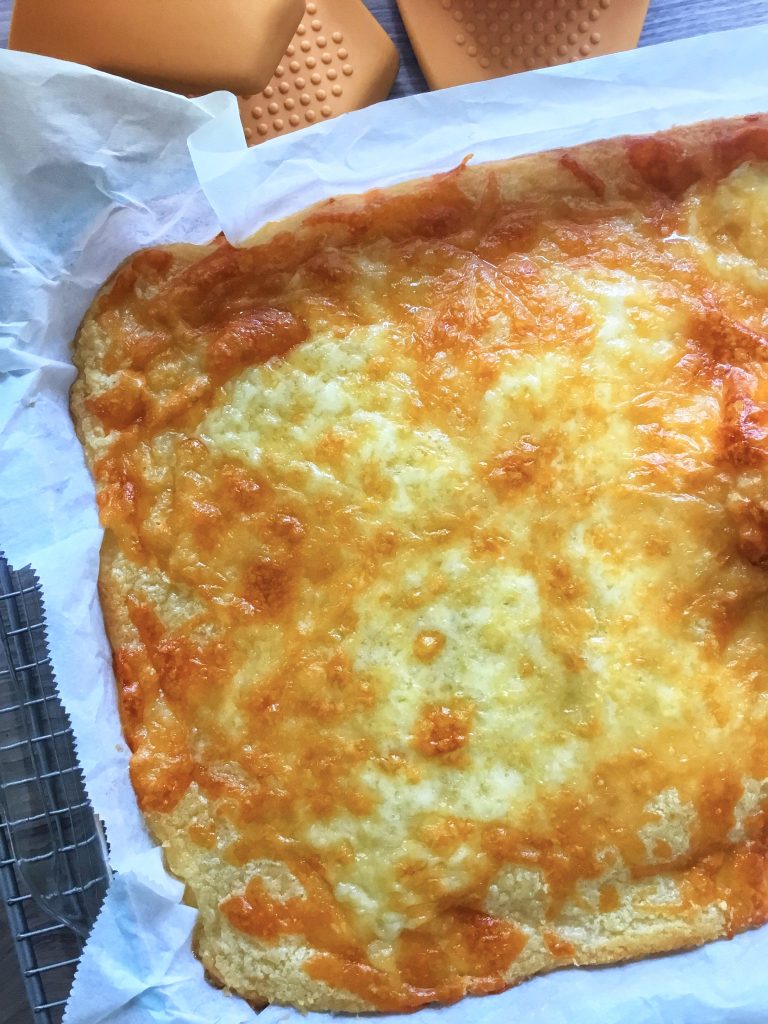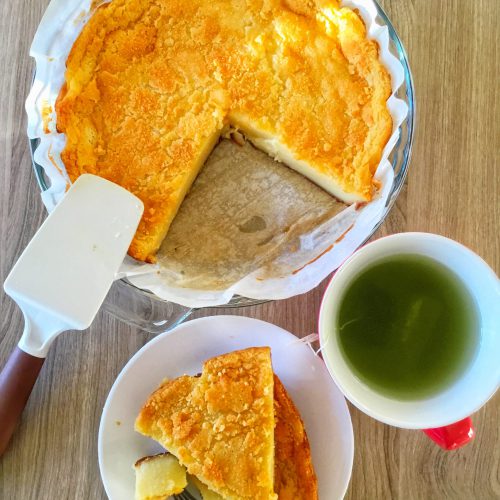 Royal Bibingka (Ilocano Glutinous Rice Cake)
The Bibingka of the North – dense, pleasantly chewy, lightly sweetened sticky rice cake that's very popular among Ilocanos.
Ingredients
400

g

glutinous rice flour

1 400

ml

can coconut milk

1 354

ml

can evaporated milk

5

large eggs

slightly beaten

1 1/4

cups

sugar

1/2

c

melted butter

reserve 2 tablespoons for brushing

Grated cheese on top

eden, parmesan or cheddar* (see note)
Instructions
Preheat the oven to 350F. Line a 9×13 inch pan or two 9 inch round pans with parchment or baking paper.

In a large mixing bowl, place all the ingredients except the reserved 2 tablespoons of butter and the grated cheese. Mix with a whisk until smooth.

Pour in the prepared pan, loosely cover with foil and bake for 45-50 minutes for a 9×13 pan (20-25 minutes is using two 9inch pans) or until set. Remove the foil, brush or drizzle with the remaining butter and sprinkle grated cheese on top.

Continue baking (uncovered) for another 15-20 minutes for the 9×13 pan (15 minutes if using two 9inch pans) or until bottom is lightly browned and cheese is golden.

Cool completely before eating. This is best served at room temperature … even better the next day! Enjoy!
Notes
*The amount of cheese you can use depends on how much you like it. I usually use up to 1 cup of grated cheddar but only ⅓-½ cup if it's grated parmesan cheese.