Our 2 smaller kids have been doing online (only) classes since the pandemic started. The eldest, who's in high school, goes every other day and my hubby has been working remotely since March of last year. So most of the time, we are all home.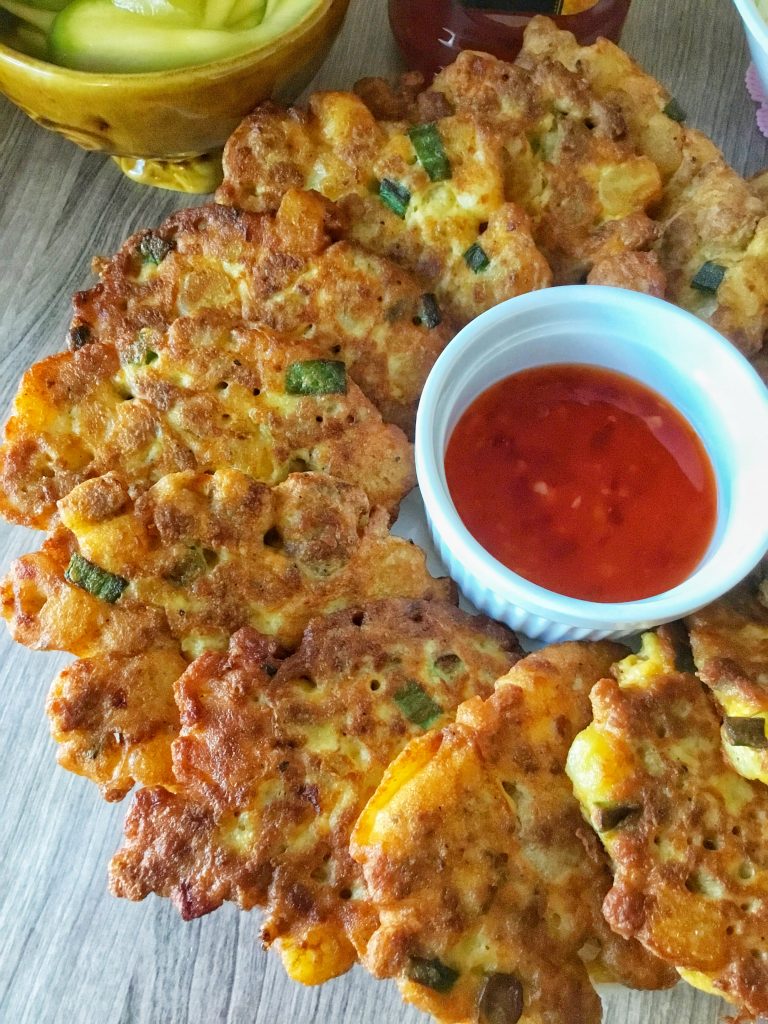 This scenario has its own perks and challenges. Being together most of the time started being the norm and sharing more meals than usual has been a daily routine. I don't know about the members of your household but mine are always hungry. They're like feeding machines, especially the little ones. They come asking for food numerous times, even when it's almost bedtime. I sometimes tell my friends that I think I stay longer in the kitchen than tucked in bed on a daily basis. And that's not an exaggeration. Haha!
Quick and easy meals are lifesavers particularly at lunchtime. I barely have enough time to cook as the kids' online classes take place in the mornings. Plus, hubby has to have his "lunch break" at noon as his zoom meetings mostly resume at one. This dish is very easy for me to whip up. With some steamed veggies or salad (and rice, of course) on the side, our lunch is complete!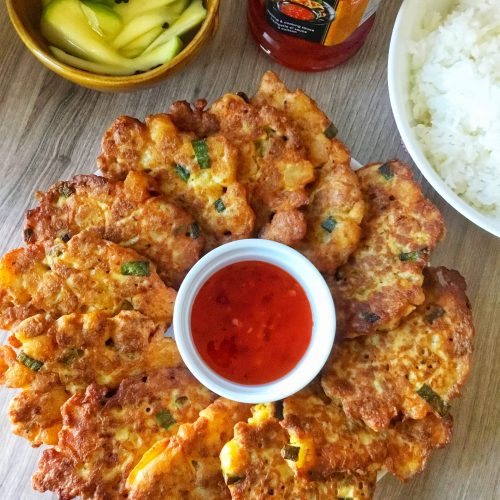 Pork and Potato Omelet (Tortang Giniling)
A quick and easy weekday meal that's kid-friendly, flavorful and very filling.
Ingredients
1

lb

ground pork

2

Yukon gold potatoes

peeled and cut into small cubes

1

small onion

finely chopped

2

spring onions

thinly sliced

½

teaspoon

garlic powder

5 – 6

eggs

well beaten

2

tablespoons

cornstarch

Salt

to taste

Ground black pepper

to taste

2

tablespoons

canola oil

for sauteing

Canola oil

for frying omelet
Instructions
Heat a large pan and drizzle some oil. Saute onions for a minute then add the pork. Season with garlic powder and a couple pinches of salt and ground black pepper. Cook (while stirring to break it apart) until no longer pink and meat juices evaporate.

Put the potatoes in, add a tablespoon of water and cook until potatoes are tender (but not breaking apart). Turn the heat off and add the spring onions. Set aside to cool slightly.

Heat a big frying pan and add about ¼ inch (high) canola oil.

Beat the eggs in a large bowl and season with ¼ teaspoon salt and some ground black pepper. Add in the slightly cooled meat mixture and cornstarch and mix well to combine.

Using a ¼ cup measure, scoop and fry in heated oil (in batches) until golden brown on both sides (about 2 mins per side). Drain on layers of paper towels and serve with sweet chili sauce or ketchup.