I have a big bag of powdered milk (from Costco) sitting in the cupboard for a while now, wanting to be awakened from its deep slumber. My youngest son would ask me to make Pulvoron out of the blue, so I always have some powdered milk stashed somewhere in the innermost part of the pantry. He hasn't asked me to make them for some time now, so I was thinking of ways to use it as it inches closer to its expiry date.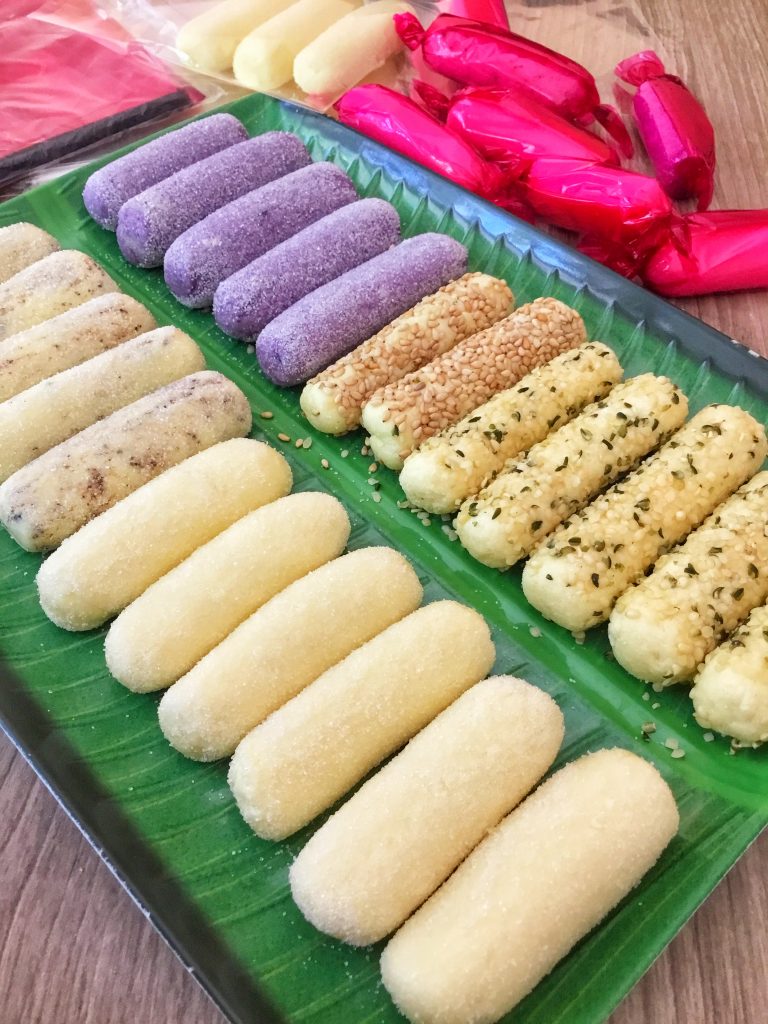 When I was in college, I learned how to make this easy recipe. I was very fond of sweets (still am!) and was more eager to make desserts than cooking savory ones for ulam (viand). When I was still in the Philippines, Bear Brand was my powdered milk of choice and always Alaska Condensed milk. These two, together with some sugar for rolling are the only ingredients needed. I knew exactly what it would taste like the very first time I made these….tastes like milk! I suggest you use your favorite brands for better results. You can also use those flavored condensed milk, if you fancy.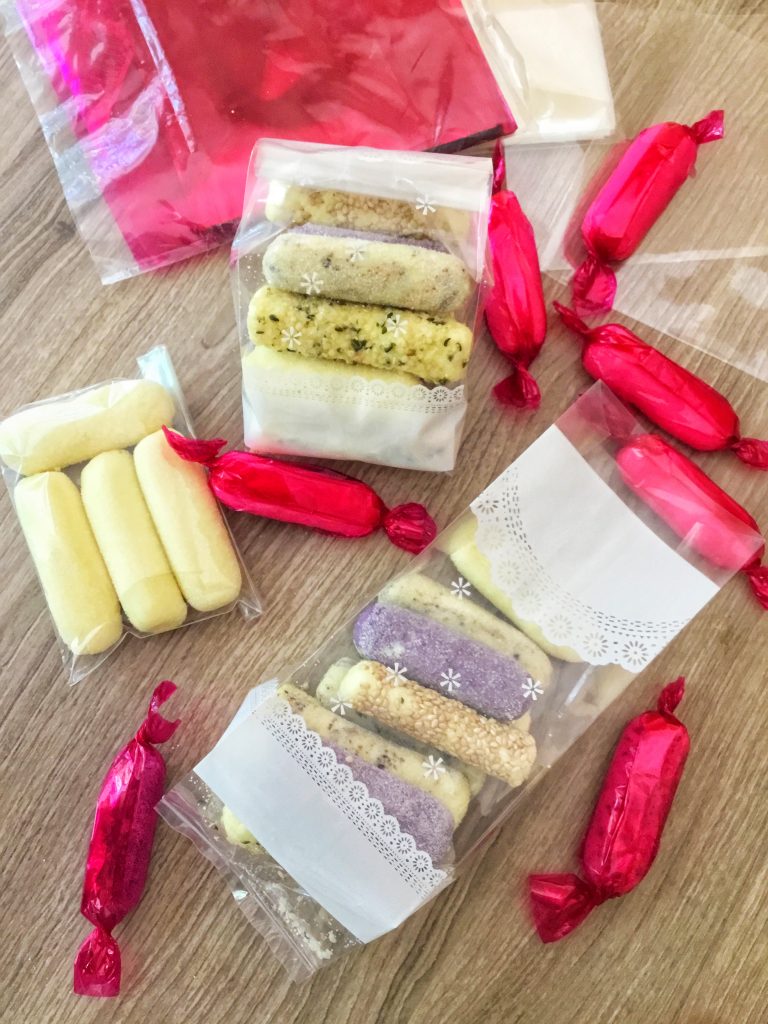 Start mixing with a wooden spoon then switch to using your impeccably clean hands (or use gloves like I did) once it gets harder to stir. It will look like a sticky mess but I found that placing an ice pack under the bowl clumps it up and makes it easier to handle. Roll it, shape it, wrap it, unwrap then consume. Keep 'em in an airtight container in the fridge and hope this will also remind you of your younger years. I guess there are some things that I just can't outgrow.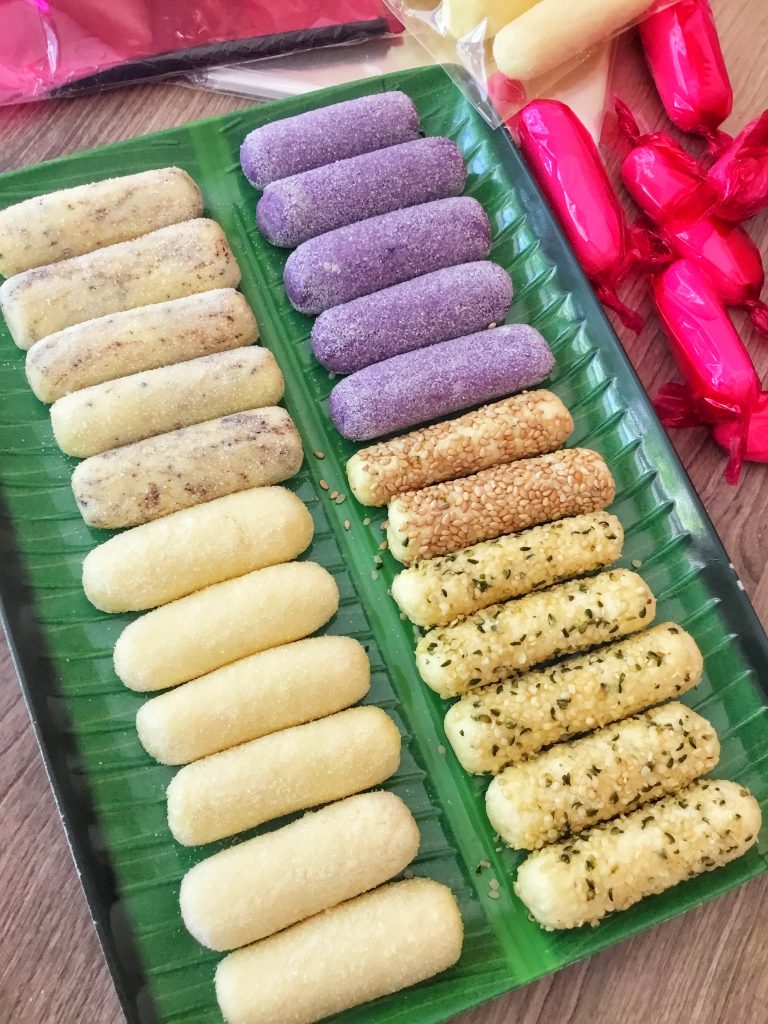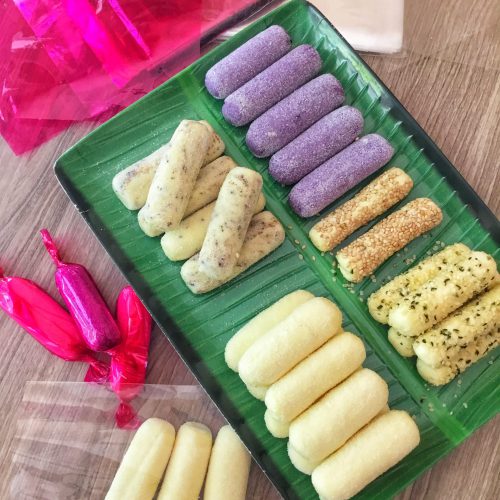 No-Cook Pastillas de Leche (Only 3 Ingredients)
This creamy and delicious Pastillas requires no cooking, quick to make and only 3 ingredients! Perfect little bites that will satisfy your sweet cravings.
Ingredients
2¾

cups

powdered milk, whole or skim milk

see notes

1 300

ml

can condensed milk

⅓ – ½

cup

sugar

for rolling
Equipment:
Food-grade cellophane or pieces of parchment

4×4 inches -for wrapping

Disposable

food-grade vinyl gloves
Variations:
Ube Pastillas – add a few drops of Ube flavoring to the mixture

Sesame or Hemp Seed Pastillas – roll pastillas in hemp or sesame seeds

Coffee Pastillas – sprinkle a few pinches of instant coffee to the mixture
Instructions
Combine both milk (powdered and condensed) in a large bowl and start mixing with a wooden spoon. Switch to your hand (with gloves) once it gets harder ro stir. Mix and knead (inside the bowl) until it forms into a ball. If it gets too sticky, place an ice pack under the bowl. It'll harden a bit and make it easier to handle.

Place the sugar on a small plate. Get a tablespoon of the mixture then roll into a thin log by gently moving it back and forth between the palms of your hands. Roll in sugar. Repeat.

Individually wrap in food-grade cellophane squares or small pieces of parchment or wax paper. You can also just shape into small balls/small logs, roll in sugar and place in an airtight food container. Store leftovers in the fridge.
Notes
*You can add a tablespoon or two of powdered milk if it's still too sticky. It will be a little sticky but manageable.
**Alternatively (for shaping), sprinkle sugar under the big ball of pastillas and flatten with a rolling pin. Add more sugar on top prior to rolling to prevent it from sticking to the rolling pin. Roll to desired thickness and cut into batonnet (rectangular stick). Or, you also shape them into small balls.