Fish balls, squid balls, Kwek-Kwek and the like have one thing in common. They're all smothered with the ever so famous Manong's Sauce. If you're familiar with street food, you know what I mean. None of the street eats I mentioned above is complete without a generous dip in the sweet and salty dip.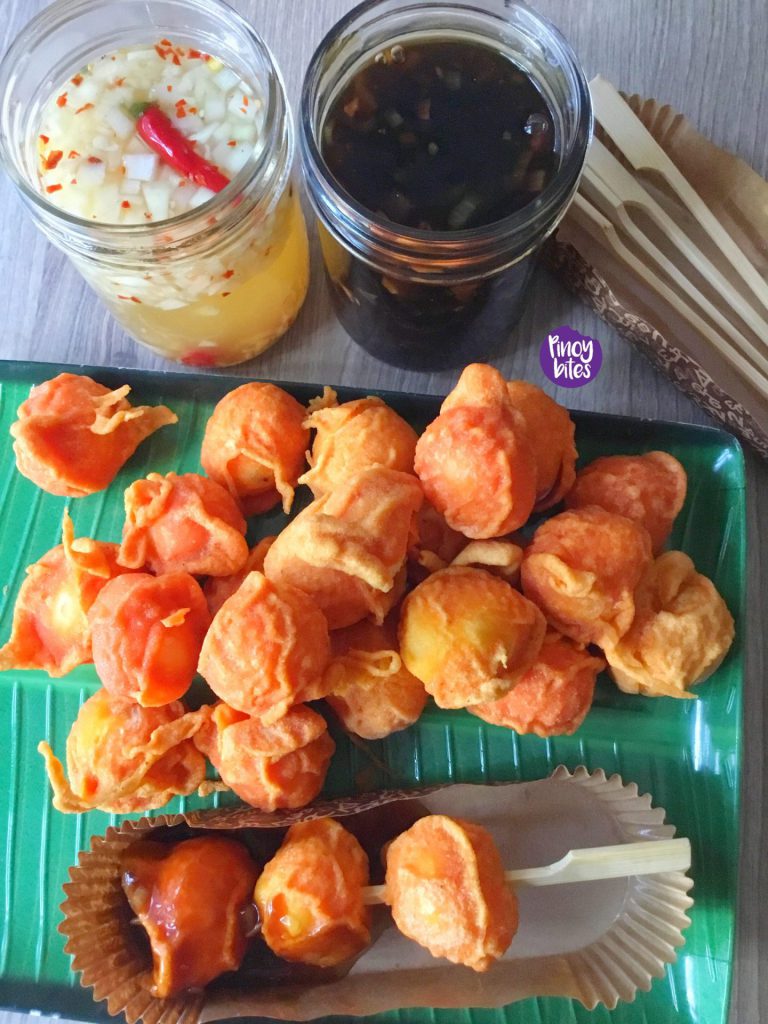 This is actually a very straightforward sauce to make. The only challenge for me was measuring each ingredient as I always have done it with my "a little bit of this and that" method which won't work here. Haha. This recipe is the result after meticulous tests and tastings by myself and my hubby (who was also a street food fanatic) of what we remembered it tasted like.
Hope you enjoy it as much as we do.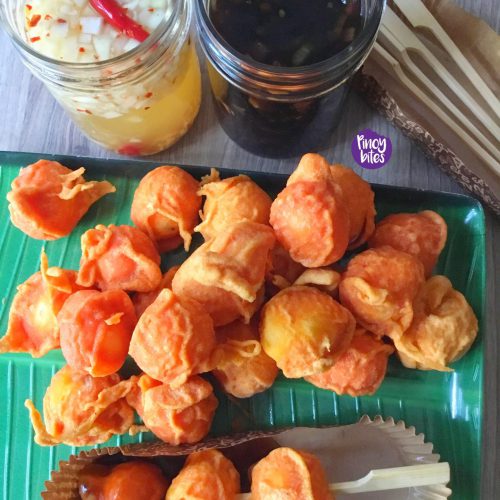 Manong's Sauce (Sweet and Salty Street Food Sauce)
The most popular street food dipping sauce in the Philippines. It's a mixture of sweet and salty notes with bits of onions and garlic. The perfect sauce!
Ingredients
1

cup

water

1 1/2

tablespoon

soy sauce

1/4

cup

firmly packed brown sugar

1/4

teaspoon

salt

2

tablespoon

corn starch + 2 tablespoon water

1

clove

garlic

1

tablespoon

finely chopped onion

1

pinch

ground black pepper
Instructions
Mix water, soy sauce, brown sugar and salt in a small pot and bring to a boil.

As it starts to simmer, slowly add in the cornstarch slurry (2 tablespoons cornstarch + 2 tablespoons water). Once boiling, simmer for 2 minutes, while stirring continuously.

Mix in the onion and garlic and season with ground black pepper. Turn the heat off.

Refrigerate leftovers (covered). Just warm in a small pot before use.