Filipino celebrations center around food. There are a few dishes that are always present at the table and Lumpiang Shanghai is one of them. Next to the noodles (either Pancit or Filipino Spaghetti), this is a very popular and well-loved party food.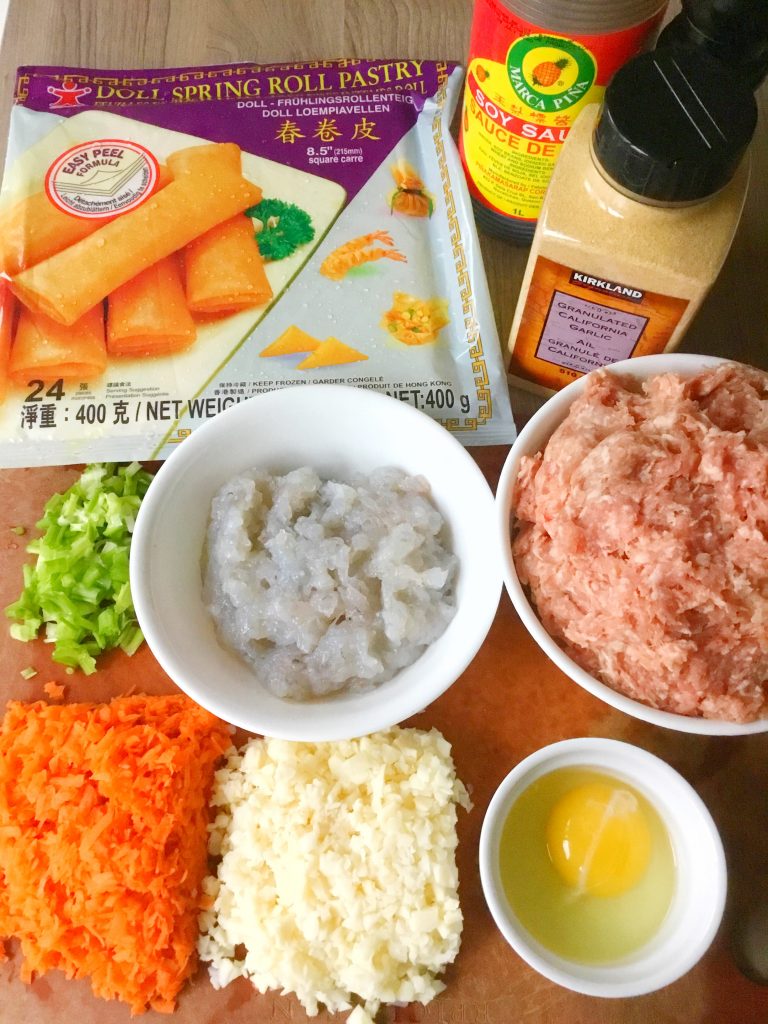 Christmas is just around the corner and this being an almost constant special occasion "attendee", I try to do it ahead of time. Weeks before our Christmas Eve dinner, I would make a batch and freeze so when the day comes, it'll be ready for me to just fry.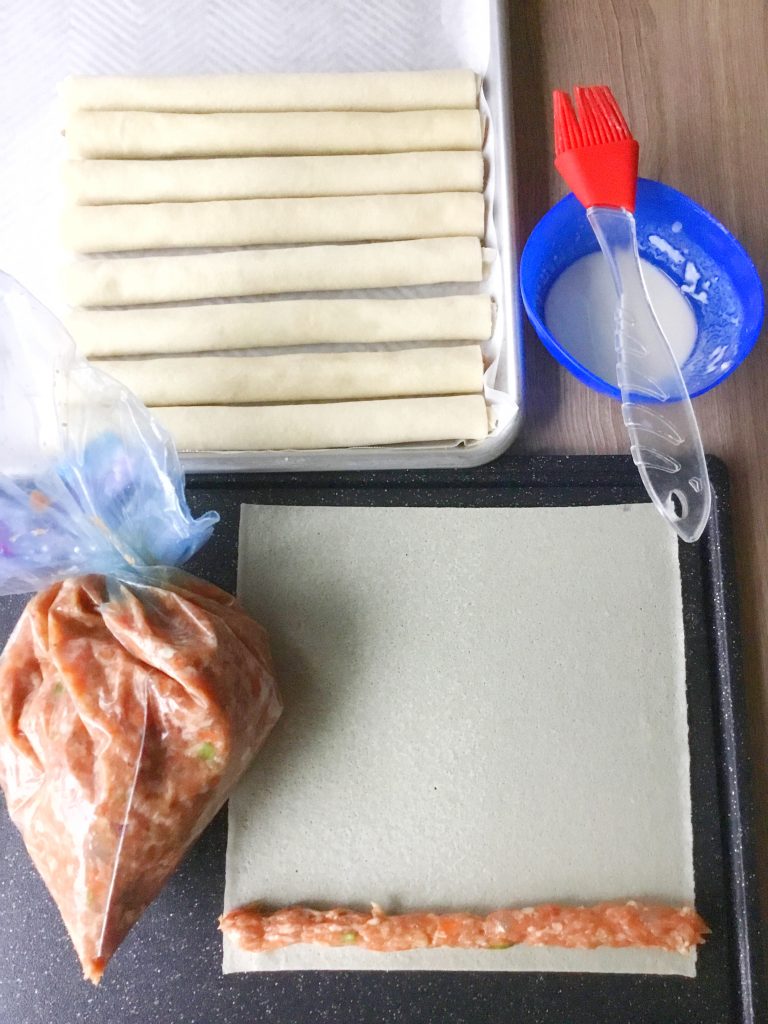 How to freeze Lumpiang Shanghai:
Spring roll freezes beautifully as long as you do it right. After wrapping and cutting to your desired length, lay it flat (without touching each other) on a cookie sheet lined with wax paper/silicon mat. Freeze for a couple of hours or until they're all frozen solid. Now, transfer to a freezer bag and squeeze out as much air as possible before closing the bag. This helps in preventing freezer burns. Put it back in the freezer and when you need it, just take the amount you need and fry. They won't stick to each other because it's IQF (Individually Quick Frozen). This is also the same way I freeze some fruits and vegetables.
Now, it's time to make some for Noche Buena!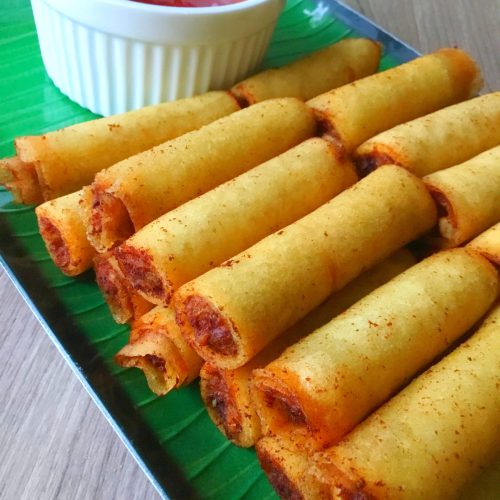 Crunchy Lumpiang Shanghai (Pork Spring Roll)
Next to the noodles (Pancit or Filipino Spaghetti), this is an extremely popular Filipino party food that is well-loved by kids and adults alike.
Ingredients
2

lbs

ground pork

1

cup

300g pack shrimps, peeled,deveined and finely chopped

1

medium carrot

grated

1 227

ml

can water chestnuts

rinsed, drained and finely chopped

¼

cup

green onion

thinly sliced

1

egg

beaten

2

teaspoons

garlic powder or 5 garlic cloves

finely minced

2

tablespoons

soy sauce

1

teaspoon

salt

1

teaspoon

ground black pepper

½

teaspoon

sugar

2 400

g

packs spring roll wrappers

thawed (I used Doll spring roll pastry)

½

cup

cornstarch or all-purpose flour mixed with water

to "glue" the edges

Oil for frying
Optional equipment:
Piping bag or large ziploc bag

Paper towel-lined colander

for draining excess oil
Instructions
Combine all ingredients (except the last 3 ingredients) in a large bowl and mix thoroughly. Place cornstarch (or flour) in a small bowl. Add enough water until the consistency is slightly thicker than milk. You'll need this to seal the edges together.

Lay one piece of wrapper on a clean, flat surface. Fill the large Ziploc bag with the lumpia mixture and push it to one corner of the bag. Snip a small hole and squeeze the bag. Pipe a thin layer near the end of the wrapper nearest you (leave ½ inch border at the bottom so it's easier to roll). Roll halfway, brush the opposite end with your edible "glue" and roll until fully sealed (both ends will be open.) Alternatively, add a little over 2 tablespoons of mixture to the center of the wrapper and spread evenly. Roll and seal the ends. Repeat until everything's wrapped.

Using kitchen scissors, divide each roll into desired lengths. (See instructions above if freezing)

Fill a large (and slightly deep) frying pan with 1 inch of oil. Heat oil and fry lumpia until golden. Do not crowd the pan (temperature will drop) or your rolls will be oily. Turn the rolls occasionally for even cooking.

Place the rolls (preferably upright) in a paper towel-lined colander to drain excess oil. Then transfer to your desired serving dish. Serve with sweet chili sauce or ketchup for dipping,