Puto is a steamed rice cake that's a well-loved snack among Filipinos. Different regions of the Philippines have their own local version of these tasty treats. Traditionally made with rice that's soaked overnight then ground into a pancake-like batter, modern versions call for the use of all-purpose or cake flours. Though the latter kinds of flour result in a smoother and fluffier puto, using rice gives it its distinct aroma and texture.
They usually come in colorful bite-size portions and one can unknowingly consume a lot without realizing. It's eaten either topped with grated coconut, cheese or slathered with a generous amount of butter. These toppings make puto more enjoyable to eat but my vote goes to cream cheese. I either top it with a thin slice or sandwich a chunk in the middle. The tanginess and slight saltiness of the cream cheese perfectly matches the sweetness of this tiny morsel of yumminess.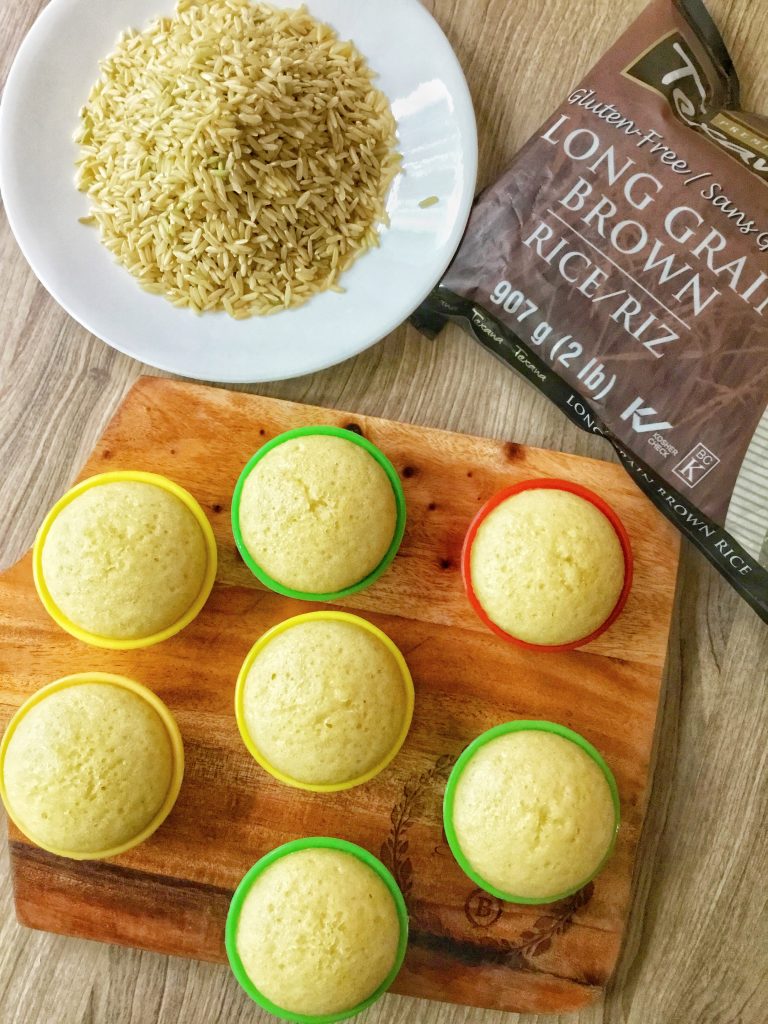 Because of how much I can pop in one sitting, I thought of making a healthier version. Brown rice is a whole grain that contains the bran and the germ (which are its healthy parts) while these parts are removed in refining white rice. It is also high in fiber and is nutrient-dense.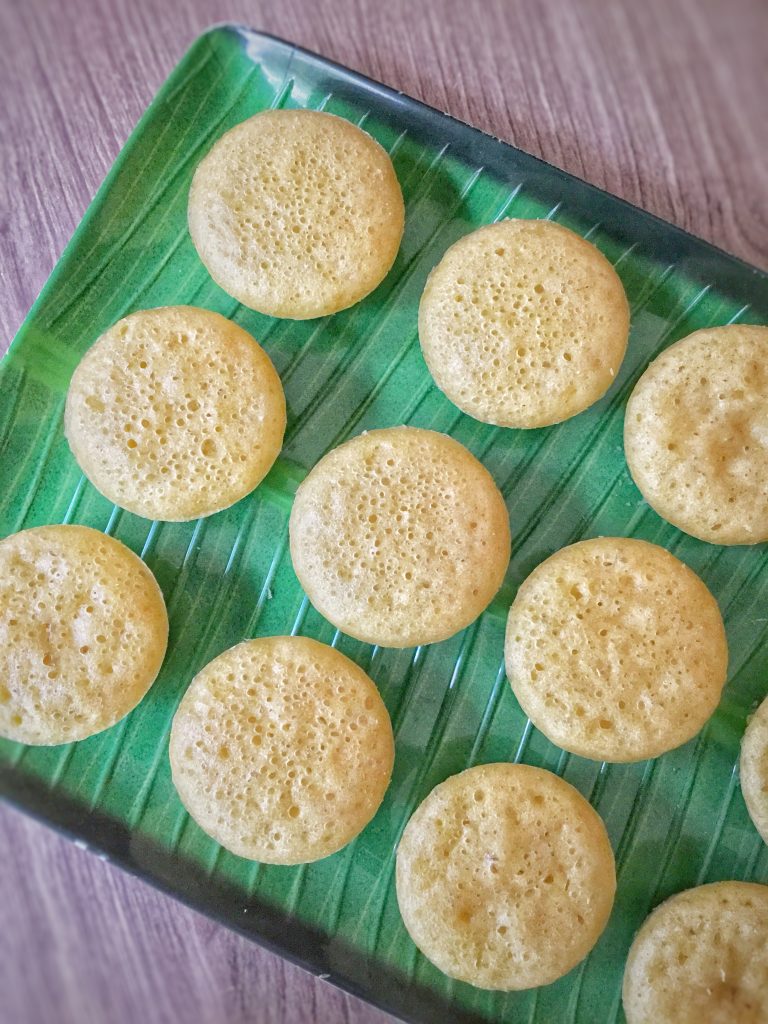 After a few batches (and a few days) of testing and tasting, this is what I came up with. I tested different amounts of liquid, sweetness level, and texture. Healthier doesn't have to taste just "so-so". Now it's time to make my Dinuguan (recipe here), the perfect match. Enjoy!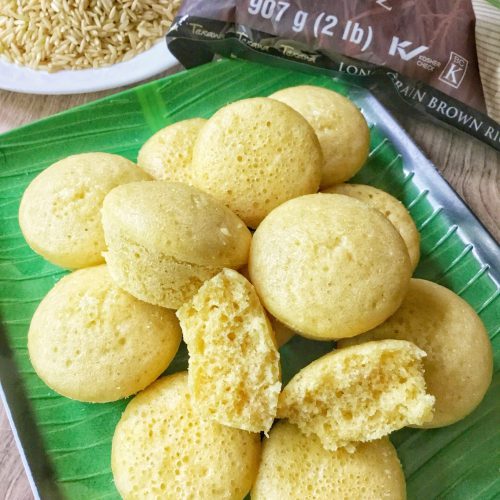 Brown Rice Puto (Healthy, Whole Grain)
A healthy version that takes our humble puto to the next level. It's whole grain, easy to make and equally delicious!
Ingredients
1

cup

long grain brown rice* see notes

2

cups

water

for soaking rice

5

Tablespoons

sugar

1

Tablespoon

baking powder
Equipment:
Puto molds

lightly greased with oil (I used small ones)**

Steamer
Instructions
Rinse the rice once and soak in 2 cups of water overnight (8 hours).

Drain the rice (reserve the soaking liquid) and place in the blender. Add ½ cup plus 2 tablespoons of the reserved soaking liquid. Blend until very smooth.

Transfer to a bowl and add sugar. Mix until well blended then add the baking powder. Gently stir until no trace of baking powder (lump) is visible.

Pour 1 heaping tablespoon of the puto mixture into the greased mold and steam (make sure water in the steamer is boiling) on medium heat for 12-15 minutes.**(see notes for further cooking instructions)

Cool completely before unmolding.
Notes
*I used long grain brown rice in this recipe. I tried the short grain ones but the puto came out denser. **For bigger puto, add mixture almost to the top of the small mold (almost 2 tablespoons of the mixture) and steam for 20 minutes. To use the large puto mold, cook it for 25-30 minutes. ***Store leftovers in an airtight container and microwave for a few seconds if eaten the next day.