Not many kids like Okra, but my daughter does. She was about 2 years old when she first tried it and it became her favorite vegetable. Since then, this slimy veggie is part of my weekly menu.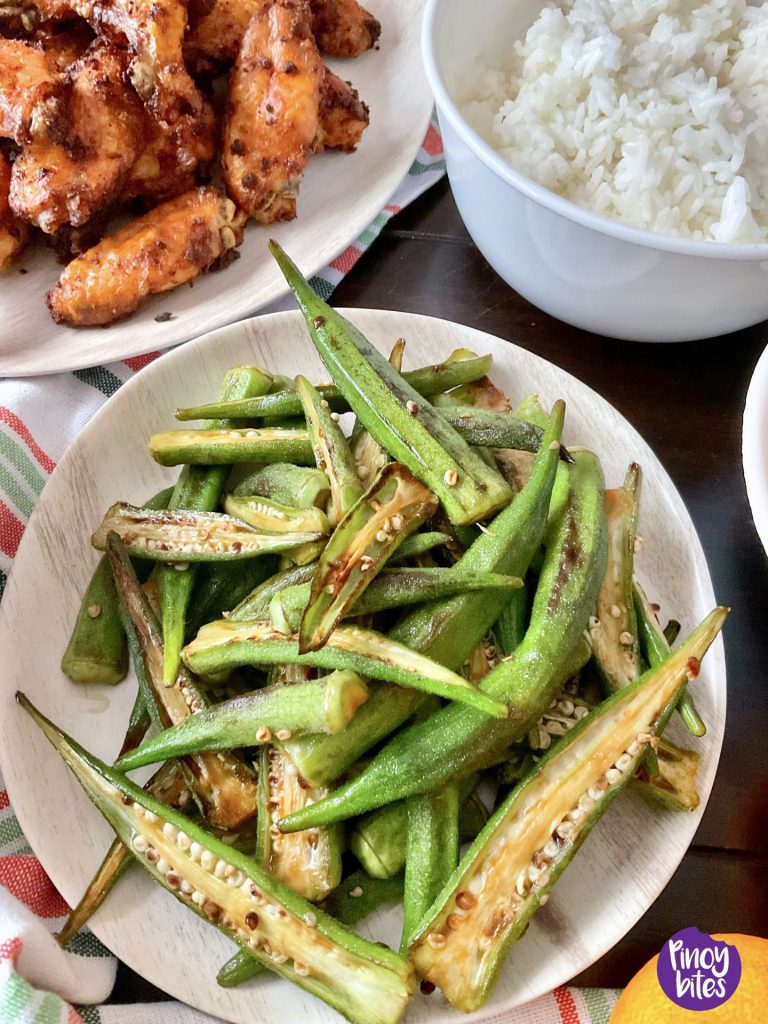 Usually, I just blanch it for a few minutes in water with a pinch of salt. Sometimes, I add it to Pinakbet or Dinengdeng ( Ilocano vegetable dishes ) or grill it in the summertime. It doesn't really matter how it's cooked, she'll still eat it.
One of my closest friends taught me how her mother-in-law cooks it and I must say, it's really good! It takes away a whole lot of the Okra's sliminess. With just 3 ingredients you probably already have, it doesn't get any simpler than this. Try it!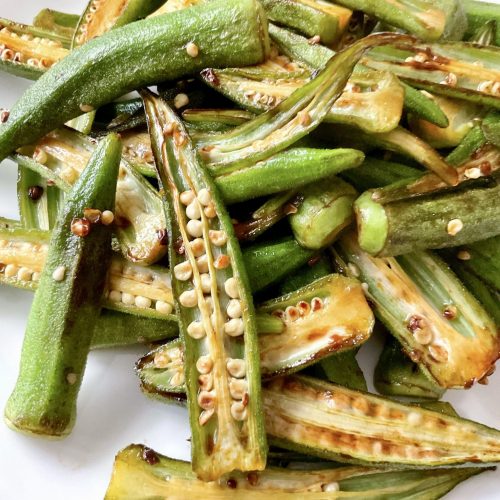 Stir-fried Okra
Try this stir-fried Okra recipe. A very easy and delicious side dish with ingredients you already have. 
Ingredients
1

lb

Okra

halved lengthwise

2

tablespoons

cooking oil

1 to 2

tablespoons

soy sauce

Ground black pepper

optional
Instructions
Heat the oil in a large frying pan. Once hot, place Okra pieces, cut side down on the pan. Cook on medium heat for 2 minutes or until Okra starts to brown. Flip and cook 1 to 2 minutes or until cooked through.

Drizzle with soy sauce and crack some black pepper, if desired. Stir for a few seconds to spread the soy sauce.
---