"Breakfast for Dinner" is a normal occurrence at home. Though there are times when I stay true to its meaning and cook either pancakes or waffles to go with the breakfast meats, a lot of times I just mean bread with whatever spread we have. In short, toasting the buns is the only "cooking" involved. Haha!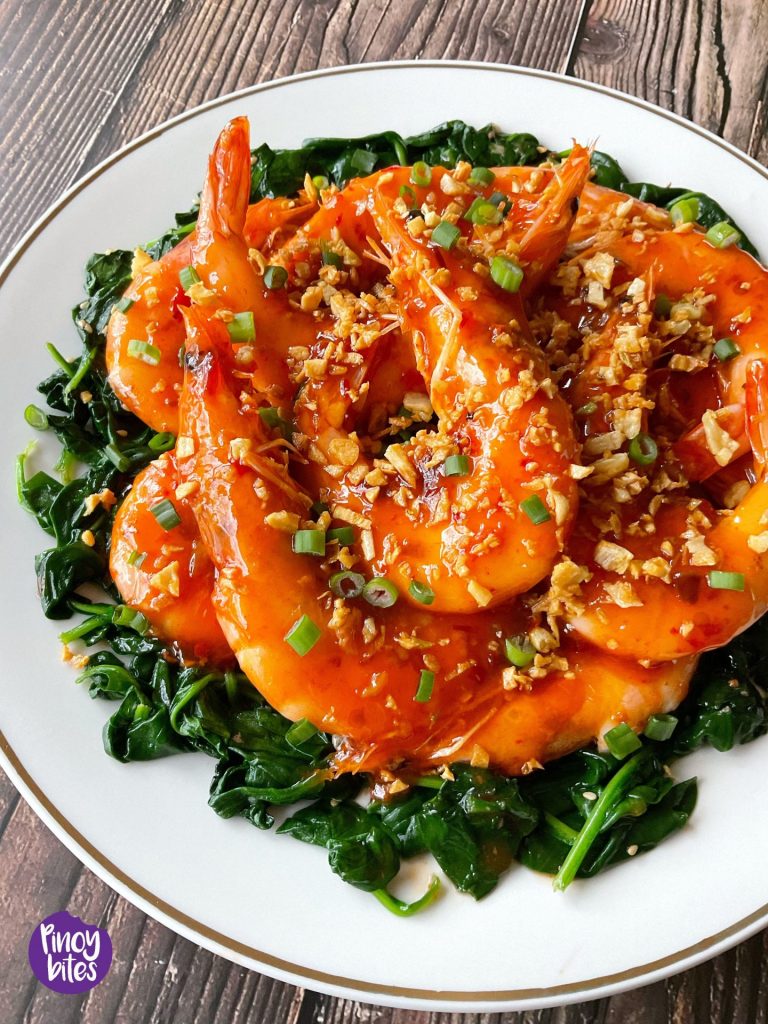 But there are also moments when I want to eat good food minus a whole lot of prep work. Shrimps fit this criteria. It cooks super fast and with just the addition of a few ingredients, you can turn it into a fancy meal. And the best part is, I didn't really do much.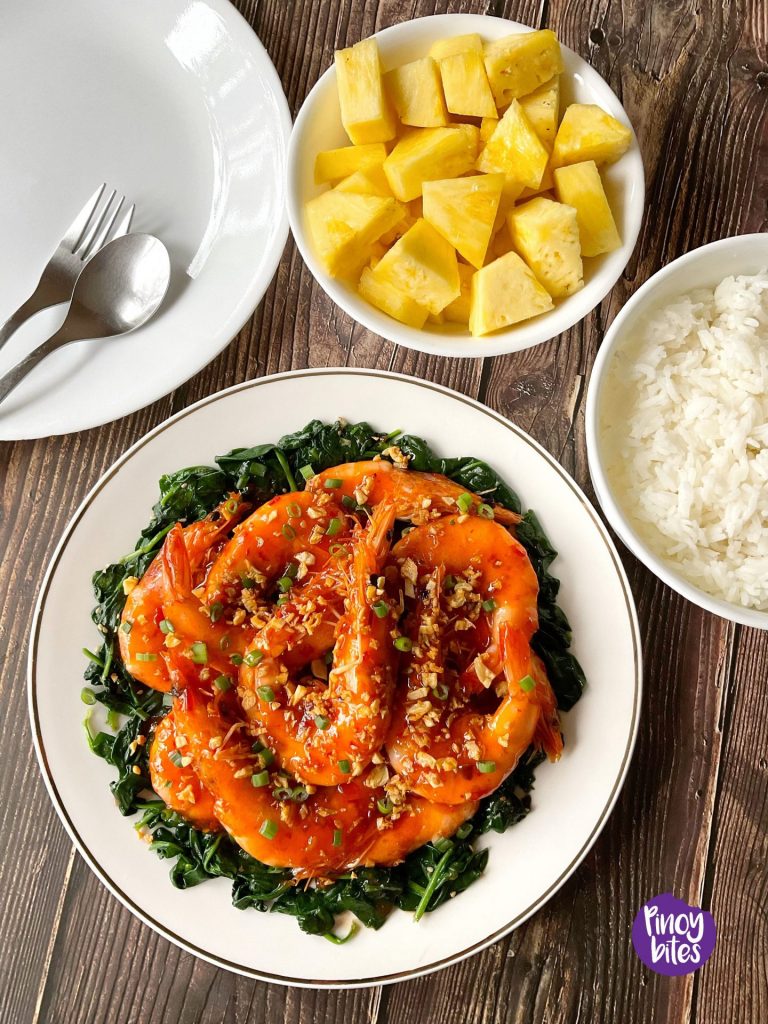 I used head-on shrimps here because of its flavorful tomalley. That edible orange gooey thing under its head shell gives an additional richness that marries well with the sweet chili sauce. Oh so good! But if you prefer its headless counterpart, cut the cooking time in half. Keep in mind that shrimps cook fast and the texture will be rubbery when overcooked. I served it over sauteed Spinach (just with garlic and some salt and pepper) for some much needed greens.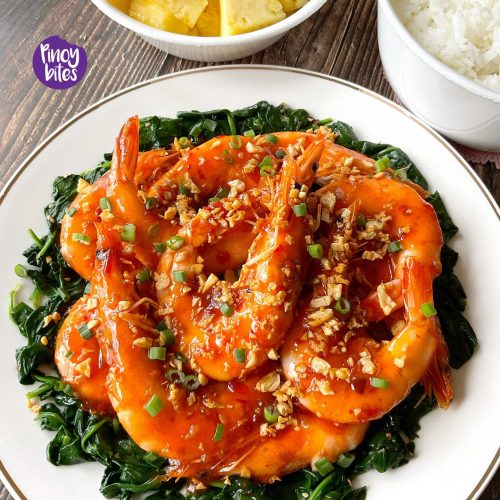 Shrimps in Sweet Chili Garlic Sauce (Quick and Easy)
A simple shrimp recipe that packs a good flavor punch with only 4 ingredients! Use your favorite sweet chili sauce for a truly satisfying dish.
Ingredients
1

pound

skin-on

head-on shrimps * see notes

¾

cup

sweet chili sauce

I used Thai Kitchen brand

3

tablespoons

canola oil

3

tablespoons

garlic

finely chopped
Instructions
Snip off the pointy part of the head using kitchen shears. To devein, bend the shrimp head and position a toothpick in the opening between the head and its body. Insert underneath the flesh, just enough to position it under the vein. Gently pull upward until you see the vein. Remove.

Turn the heat on to medium-low. Add oil and garlic to a large shallow pan/wok (with lid). Stir continuously until garlic is light golden and crisp. Remove the fried garlic and set aside. Do not remove oil.

In the same pan, add the shrimps and saute for 1 minute. Pour the sweet chili sauce and half of the fried garlic. Stir to combine, cover and cook on medium-low heat for 2 to 4 minutes (depending on the size of your shrimps). Do not overcook so it won't be rubbery.

Transfer to a serving platter and sprinkle with the remaining fried garlic bits and chopped green onions, if using.
Notes
*I used very large shrimps and cooked them for 4 minutes. Check the shrimps after 2 minutes, if using smaller ones.