Chicken wings are regular "residents" of my freezer. It's the most sought-after chicken part at home and my family will happily try any recipe that I fancy cooking.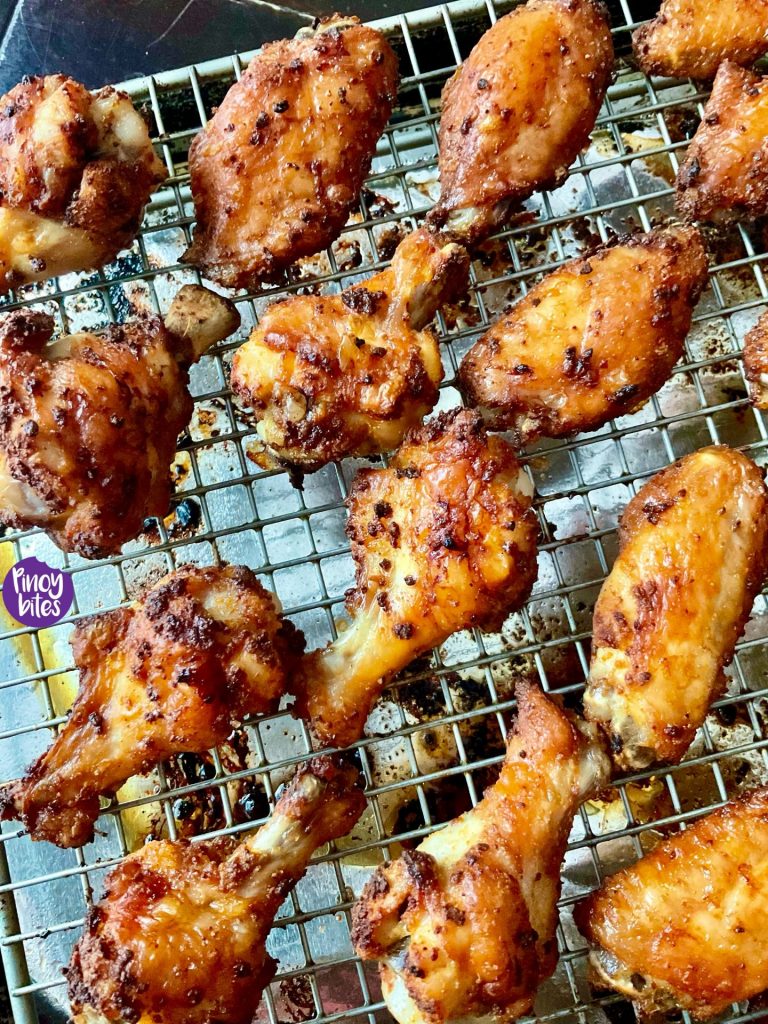 Fried chicken always wins but frying is something that I avoid as much as I can. It's not because of some healthy reasoning; there's more to it than the splattering oil. Since wings cook relatively quickly, it entails standing in front of the hot oil to "babysit" the chicken, not to mention the oil splatters that reach all corners of the stove plus the floor. Ugh! Cooking is something I love doing but cleaning up is a different ballgame. Lol!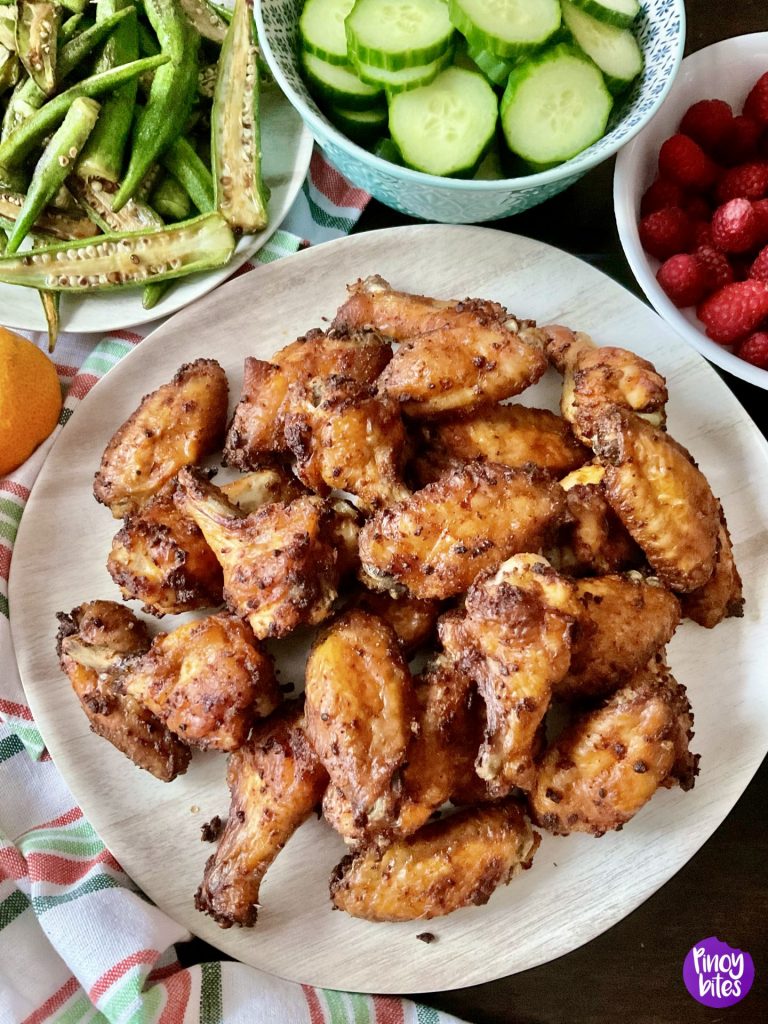 This recipe is a lifesaver. They can have their chicken wings crisp, without the mess. Remember to use baking powder (not baking soda) as this helps to draw the moisture out of the chicken and is indispensable in achieving the end result. These wings are crisp but of course they won't be as crispy as the deep fried ones. Give it a try, I'm sure you'll like it too!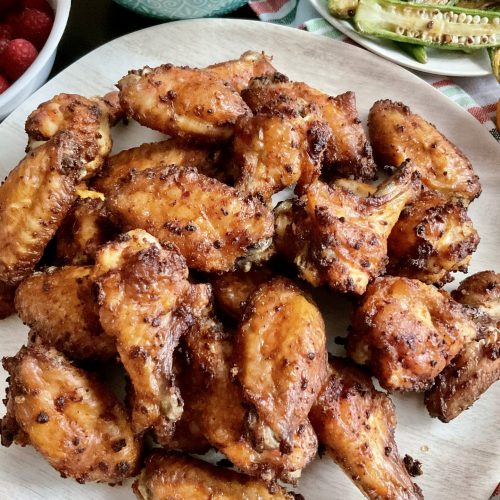 Oven-Crisp Chicken Wings
Moist and crisp chicken wings without frying. Yum! The secret ingredient is a very common baking ingredient.
Ingredients
2

lbs

split chicken wings

patted dry* (see notes)

2

tablespoons

olive oil

2

teaspoons

baking powder

2

teaspoons

garlic powder

1 ½

teaspoons

paprika

1 ½

teaspoons

onion powder

1

teaspoon

fine sea salt

½

teaspoon

ground black pepper
Instructions
Preheat the oven to 425F. Line a rimmed baking sheet (I used 12×18") with a rack. Lightly spray oil on the rack to prevent chicken from sticking (or you can lightly brush with oil).

Pat the chicken wings dry with paper towels and place in a large bowl. (see notes) Drizzle oil and toss to coat.

Combine all the dry spices in a small bowl. Slowly sprinkle the mixture with one hand while tossing the bowl with the other (You can use tongs) to evenly coat the wings with the spices.

Arrange on the prepared rack (leave a bit of space between the wings), spray with a bit more oil on the chicken and roast for 25 minutes. Flip the wings with tongs and continue cooking for another 15-20 minutes or until crisp and nicely browned. Serve with your dip of choice.
Notes
*Make sure to dry the wings very well using paper towels for a crispier outcome