My paternal grandmother was born and raised in Daet, Camarines Norte…. a full-blooded Bicolana! Growing up, I would only see her a few times because she lived very far from where we were and it was mostly when I was still young.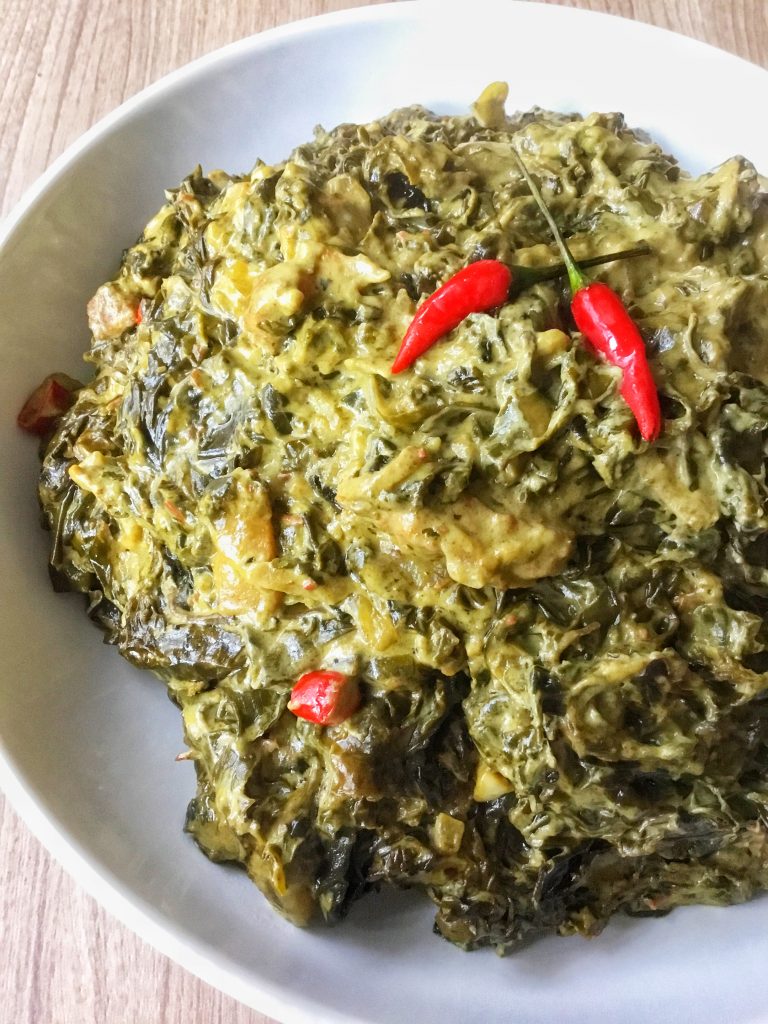 But there was this one time when I was in college that she visited us for a few days. It was close to Christmas, (I remember) and she cooked Laing. Back then, I still wasn't into cooking. I knew how to cook but just some simple dishes and it was mostly for sustenance rather than passion..haha.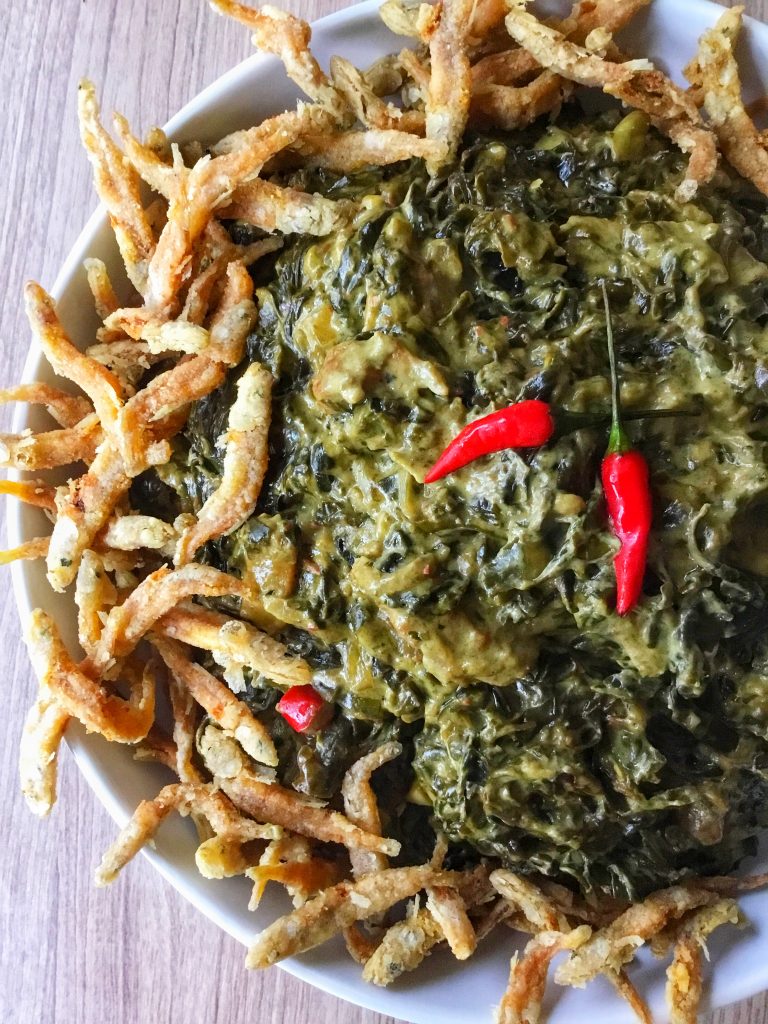 I vividly remember asking her how she cooked it because it was so good, considering there wasn't a speck of meat used….it was just all vegetables. She looked at me and told me that her secret to a good Laing was using a lot of ginger cut into very thin strips and not skimping on the coconut milk. For some reason, that short (yet very important) cooking advice stuck with me and I have been cooking my version of Laing with her tips in mind. This recipe may not be exactly the same as hers but when my Papa (father) tried it, he liked it. And that's more than enough approval I need.
I am so glad that before my Lola Liling passed away, we had that brief talk that I will cherish forever. Maybe it was even one of the reasons why I started to enjoy cooking. It's definitely NOT just for sustenance anymore.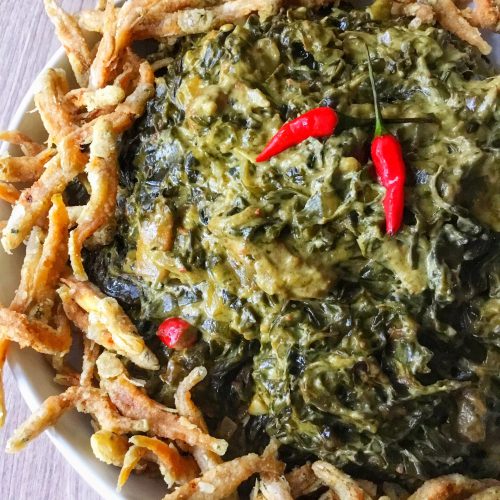 Lola's Authentic Laing (Taro Leaves in Coconut Milk)
This savory and slightly spicy dish is quintessential in the Bicol region and is made of taro leaves cooked in rich coconut gravy.
Ingredients
1

pack

4oz dried taro leaves

3 400

ml

cans coconut milk

I used Aroy-D**

1

small onion

finely chopped

3-4

tablespoons

ginger

cut in very thin strips (use 4T for more ginger flavor)

5

cloves

garlic

finely chopped

½

lb

pork belly or pork shoulder

cut into small cubes*

⅓

cup

Bagoong alamang

sauteed shrimp paste (regular)***

5

or more red thai chilies

chop some, if desired

Patis

Fish sauce or salt, to season
Instructions
In a large pot, put pork cubes, 2 tablespoons water and a pinch of salt. Cook until fat is rendered and meat is starting to brown.

Using medium heat, add the ginger, onion and garlic. Stir to mix then pour in the coconut milk and the shrimp paste. Bring to a boil on medium heat then switch to low heat (once boiling). Simmer for 3 minutes to let the flavors blend.

Add taro leaves (do not stir) and cover for 2 minutes to wilt the leaves a bit. Then, gently push down taro until all the leaves are submerged and coated with the liquid. Increase heat to medium-low, partially cover the pot and cook for 5 minutes. Taste and add patis or salt, if needed. Check the bottom occasionally to prevent it from burning/sticking to the pot. Lower heat, if necessary.

Then drop the chilies (cut a couple for a little spice) and mix a bit by pushing the tip of a wooden spoon from the sides of the pot to the middle part. Lower the heat and cook (partially covered) for another 5-10 minutes or until leaves are tender and glistening with oil.

Serve with rice and crispy fried fish, if desired.
Notes
*You can use Daing (dried fish) instead of meat. If so, proceed to Step 2 and just add daing to the coconut milk. Or, omit (meat and daing) to make it vegetarian.
**Not all canned coconut milks are the same. Use a good brand like Aroy-D or Chaokoh otherwise, your Laing will turn out watery and lacking in flavor.
***Bottled sauteed shrimp pastes also differ in their salt content. Make sure to taste and adjust salt accordingly.