Fried eggplant is an easy dish that a lot of us eat on a regular basis. It pairs well with fried or grilled fish, meat , Pork Binagoongan or just by itself with a soy sauce-lemon dipping sauce. 
But there's one thing that puts me off when eating this, the grease! Eggplant is one of those vegetables that's like a sponge for oil when fried. It soaks up too much oil that the layers of paper towels underneath aren't even enough. There has to be a better way!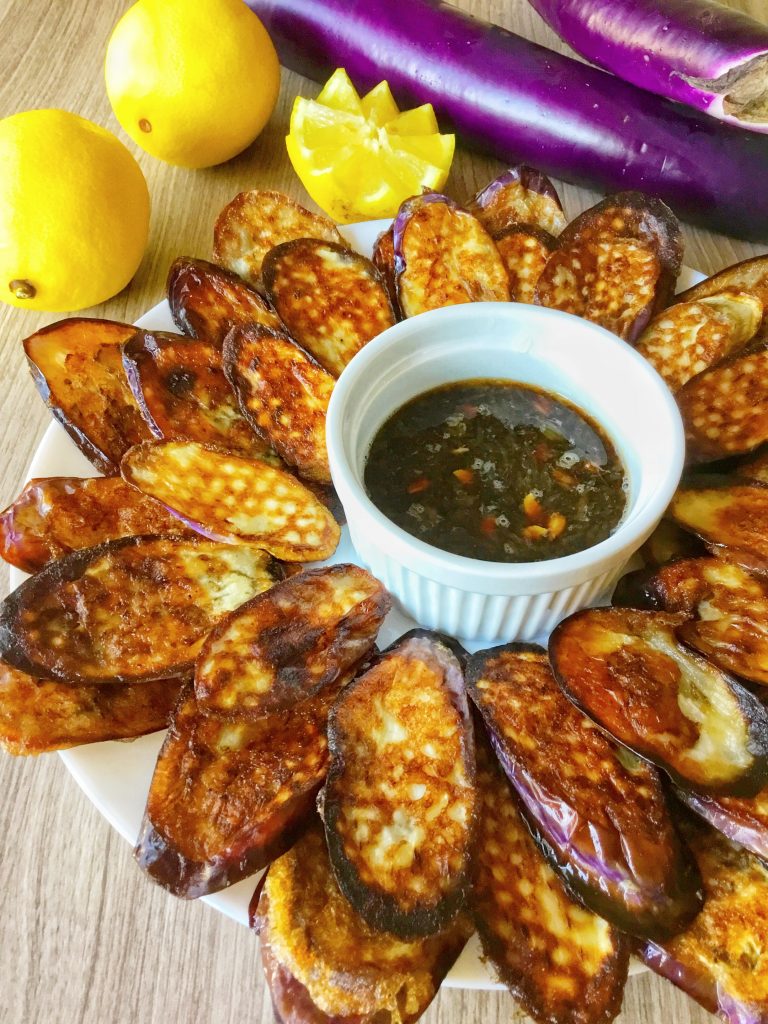 Egg white was the solution. Just by thinly brushing on the sliced eggplants, it acted as a barrier to prevent the eggplant from absorbing too much oil when fried. Lesser oil…lesser grease. This completely changed the way I fry eggplant. Hope it will change yours too!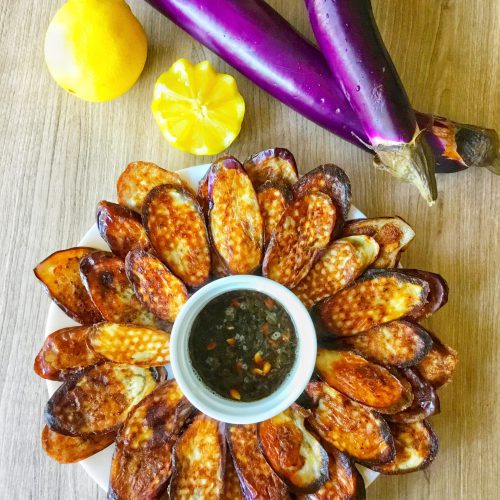 Fried Eggplant Using Less Oil (Not Greasy)
The secret to a non-greasy way of frying eggplant. Best served with soy-lemon dipping sauce or alongside Pork Binagoongan…with plenty of hot steamed rice!
Ingredients
2

Asian eggplants

sliced thinly diagonally

2

large egg white

well beaten

Salt and pepper

to season the eggplant slices

¼

cup

canola oil

for frying
Dipping sauce:
2

tablespoons

soy sauce

Juice of half a lemon

A pinch of black pepper
Instructions
Season the eggplant slices lightly with salt and pepper. Lay them side by side on a chopping board and brush one side with the beaten egg white. Flip and do the same on the other. Make sure every single part is lightly coated.

Heat the oil in a large frying pan. Fry in batches until golden brown on both sides. Serve with rice and Pork Binagoongan or the soy-lemon dipping sauce.

To make the dipping sauce: Combine the ingredients in a small bowl and serve with the fried eggplant.