As the season for berries ends in the summertime, the time for apples starts at the beginning of Fall (even earlier).
Apple picking has become a family tradition. We won't let a season pass without heading to Willow View Farms for the best apples and cider slushies. They have a number of farm animals, a playground and a huge open space that my kids love. A good variety of apples are neatly grouped in perfect rows throughout the farm. It's such a beautiful and relaxing place!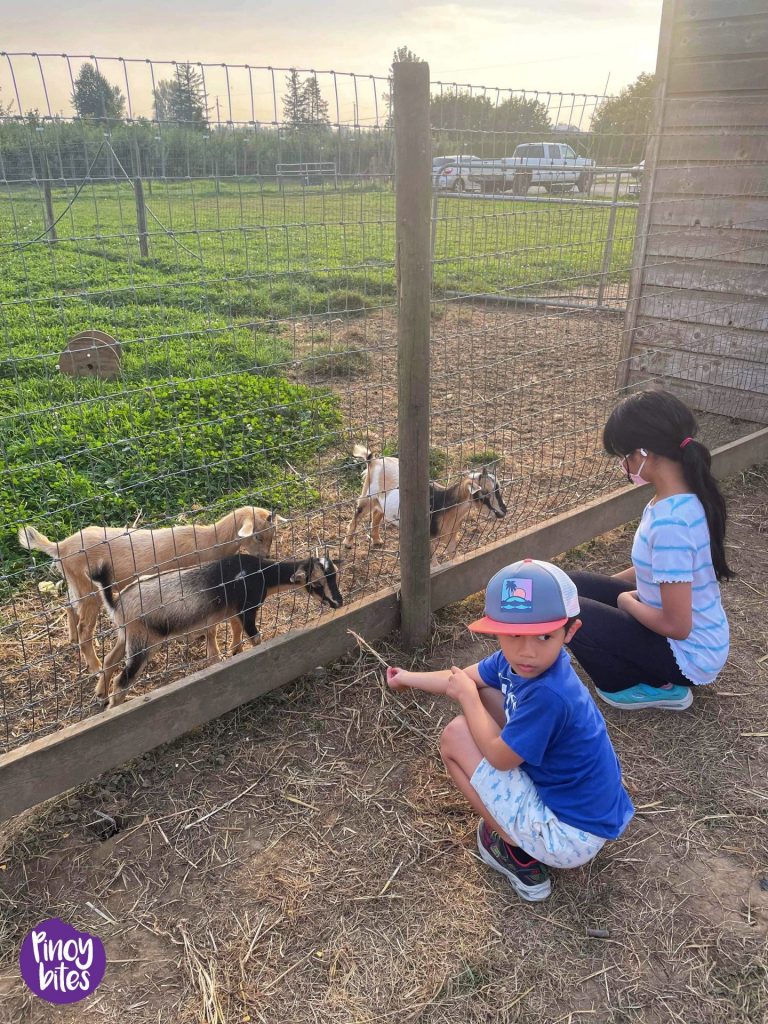 We love going to that farm that we don't mind the 45-minute drive to get there. As we get closer to the place, our kids (and I) get excited that we always end up with fruits that'll last for weeks (even after factoring the ones we share). This year, we picked 3 bagfuls and bought cider too! One great thing about freshly picked apples is that it stays fresh for a long time if properly stored in the crisper. So, nothing's really wasted.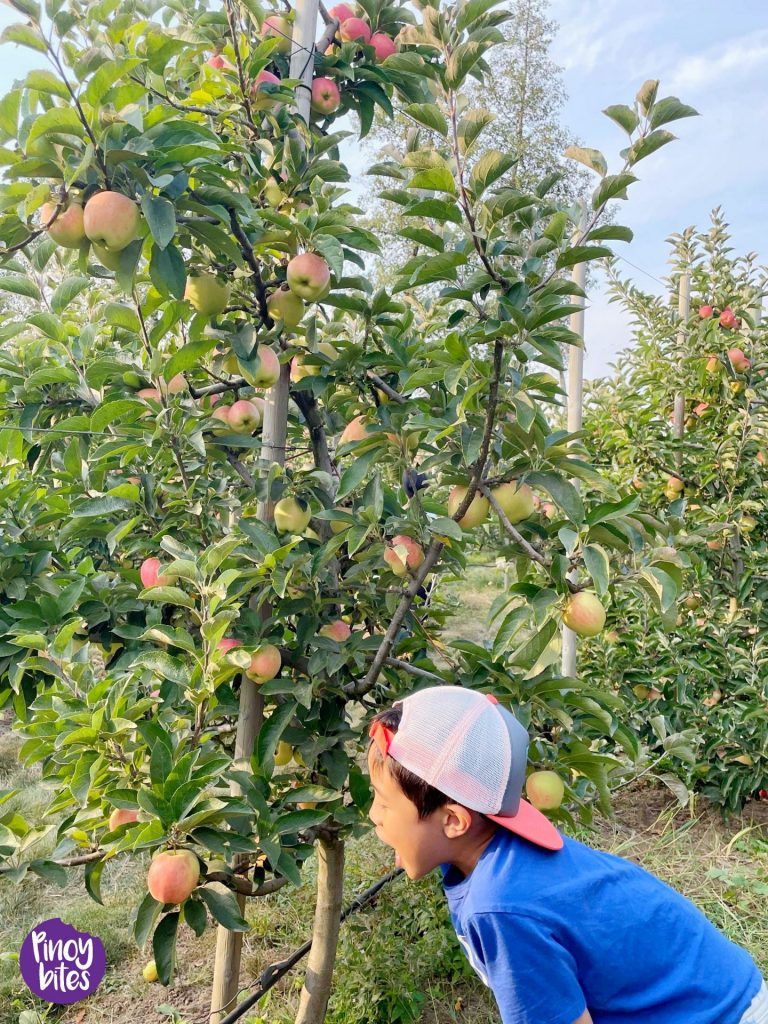 Ambrosia is the variety that we love. It's super juicy, sweet and crisp and aside from being an excellent eating apple, it holds up nicely when baked. This recipe is loaded with apples so much so that you may think that there's not enough batter to completely cover the cubed apples. Trust me, it will.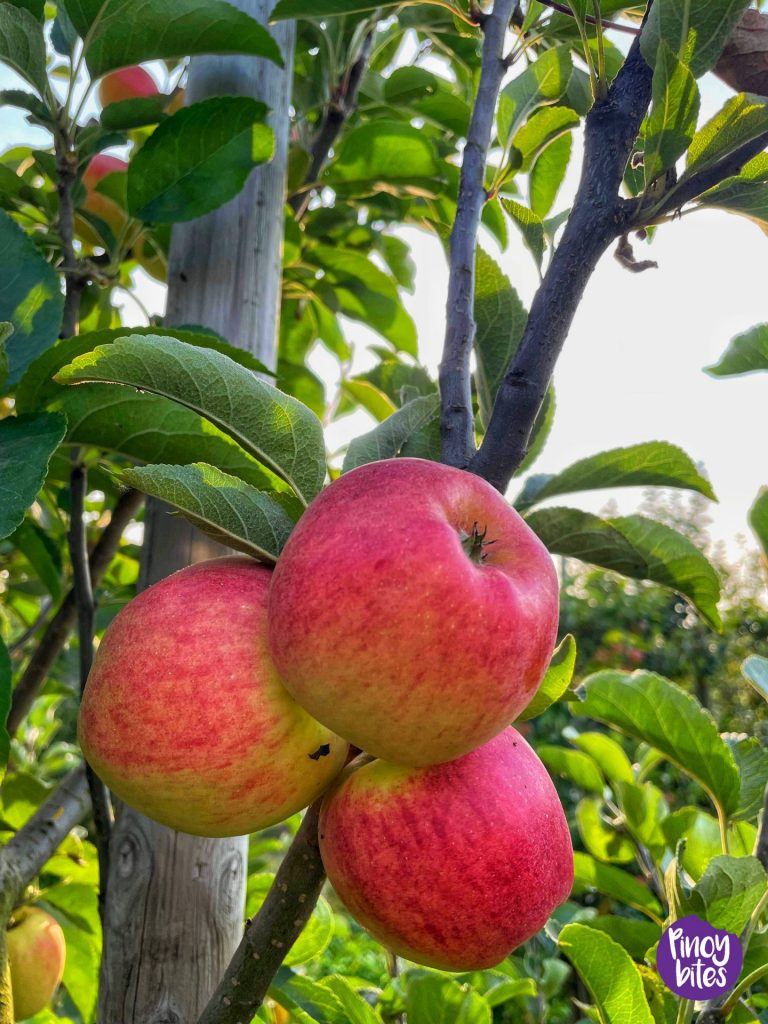 The delightful smell as it bakes fills our home. I especially love baking these in time when the kids get home from school and the beautiful aroma is the first thing that hits them as they enter the main door. They sniff a couple of times and start guessing what treat awaits them. To my surprise, they're almost always right. I guess the apple doesn't really fall far from the tree. Haha!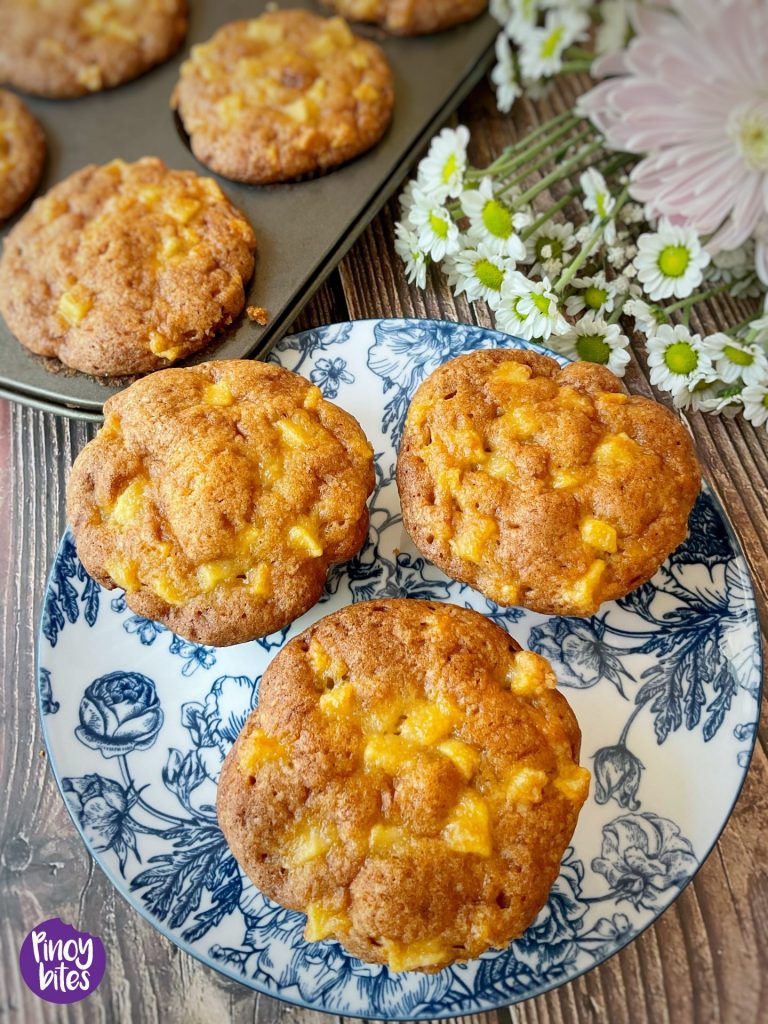 I have tried using other kinds of apples in this and they all worked. So go ahead and use your favorite one. I use this recipe for those apples that have passed their prime. Like how we turn spotty bananas into delicious Banana Muffins, this is exactly like that. These muffins are flavorful and moist on their own but a drizzling of caramel or dulce de leche on top (once completely cool) will turn these unassuming snacks into fancier cakelets. So good, either way.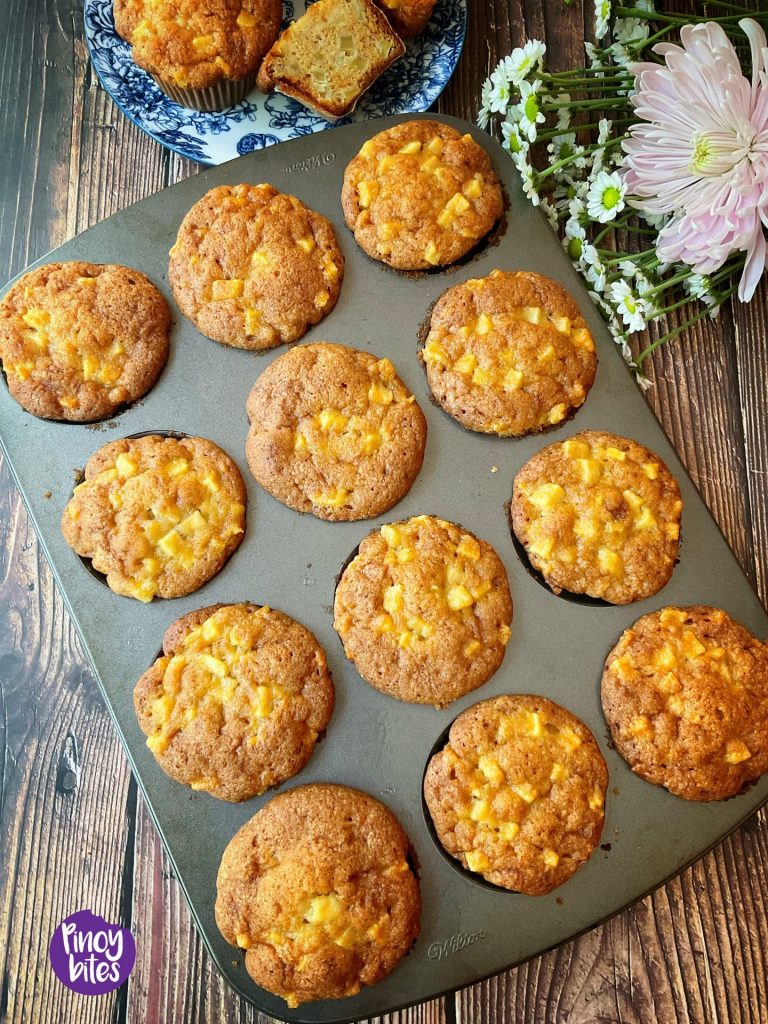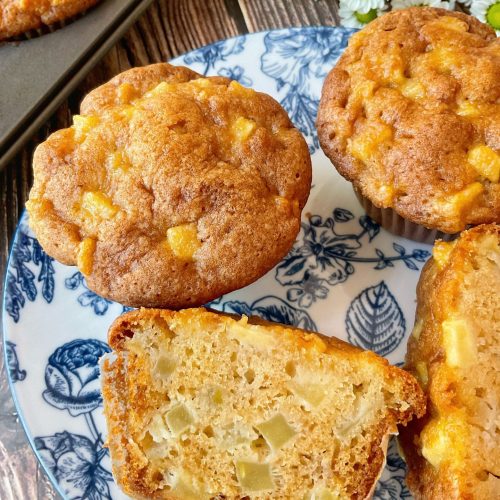 Easy Apple Muffins
a delightful quick bread that's loaded with heaps of apples. A perfect way to use this season's bounty!
Ingredients
2

cups

all purpose flour

1

teaspoon

baking soda

1

teaspoon

salt

1

teaspoon

ground cinnamon

(optional)

1

cup

canola or vegetable oil

1 ½

cup

sugar

3

eggs

1

teaspoon

vanilla

3 to 4

apples

3 to 3 ½ cups,peeled, cored and diced (small)
Instructions
Preheat the oven to 350F. Line a 12-cup muffin pan with cupcake liners.

Place the flour, baking soda and salt (and cinnamon, if using) in a large bowl and mix well to combine. Set aside.

In another large bowl, add in the oil, sugar, eggs and vanilla. Mix with a whisk until well combined.

Add the dry ingredients (flour, baking soda and salt mix) to the bowl where the wet ingredients (oil, sugar, eggs and vanilla) are. Gently fold a few times until just incorporated then stir the apples in. Fold again a few more times, scraping from the bottom to the top while turning the bowl. Do not overmix.

Scoop evenly into the muffin pan (makes 12) and bake in the preheated oven for 20 minutes or until the tops are nicely golden and a toothpick inserted comes out clean.

Cool slightly on a wire rack. Enjoy!