We love Vietnamese food! From the very popular Pho down to the crisp Banh Mi, the flavors and aroma are familiar to the Filipino palate. Both cuisines use fish sauce and in some Filipino dishes, lemongrass is commonly used like in our Easy Roast Chicken and the mouthwatering Lechon Belly.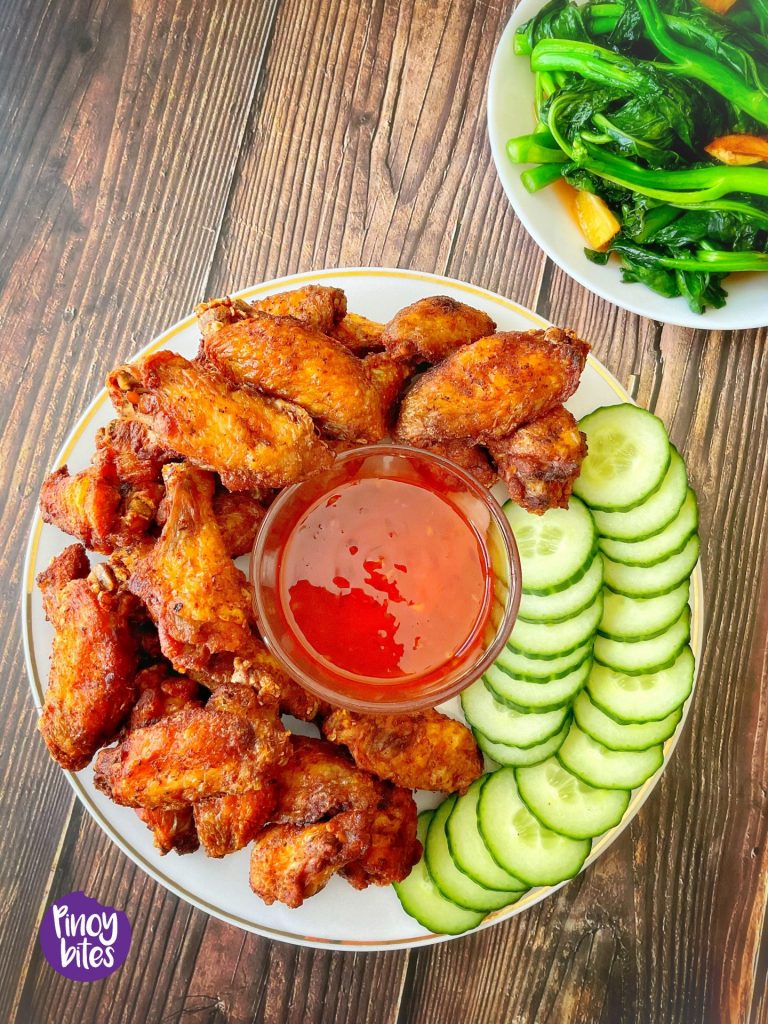 Here, lemongrass is sold in two forms – fresh and frozen. The former comes in a small bundle of 2 or 3 and is sold even at non-asian supermarkets. I used to buy it fresh but because of its state, I only have a short window before it dries up. Frozen lemongrass has more advantages. They come in vacuum-sealed packages, already trimmed with just the tender usable parts (there's a lot of them in a pack). I just take the amount I need and park the rest in the freezer. This way, I can take my time in thinking of ways to use whatever is left. No pressure.
This recipe is a perfect example of "pantry and freezer shopping". With food costs rising so fast, I always check my pantry and freezer first before hitting the stores. Most of the time, we still have more than we think so I thoroughly check the back (or bottom of the deep freeze) of the freezer to know what I still have. Food shopping used to be so relaxing to me but stresses me a bit now because of steep prices. There's even a new term coined, "shrinkflation" which describes how product sizes/volume decreases but the prices keep climbing. Some companies even use the same packaging but lowered the amount of product inside. So, it's a good time to start reading labels even on the ones we normally buy.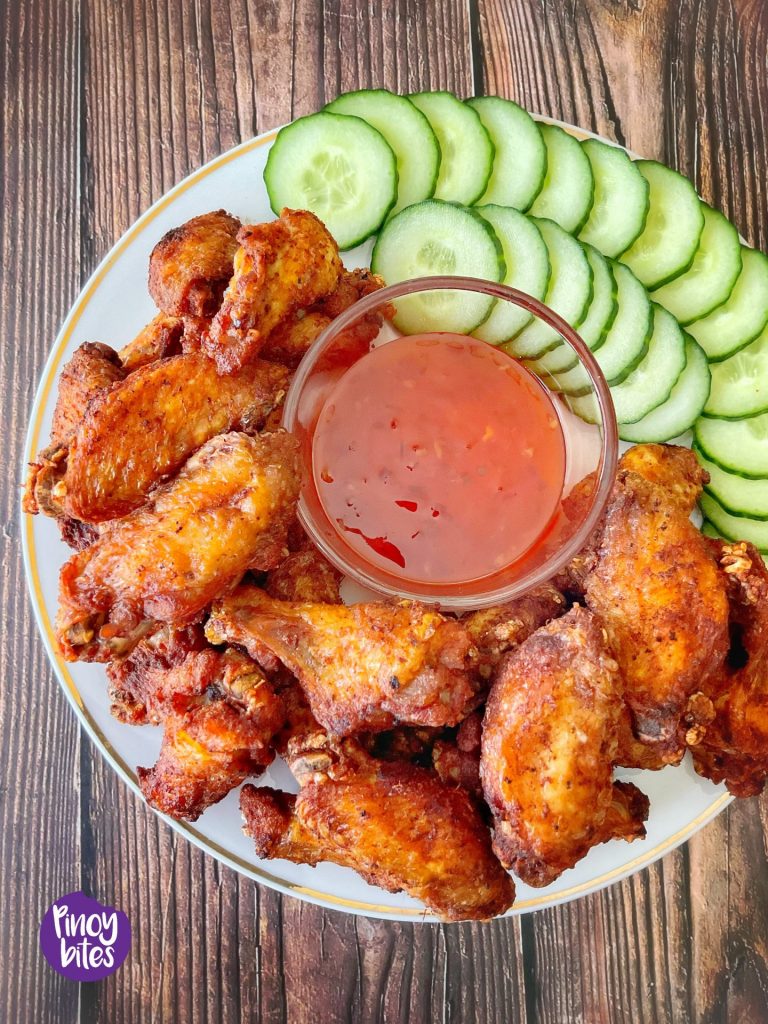 These chicken wings need to be marinated overnight to get the best flavors. Though some don't like the resting time on certain recipes, I actually prefer it. It doesn't only improve the taste significantly but it also gives me enough time to prepare for a future meal. Dinner time doesn't have to be stressful and here's one example that serving delicious food to your family is very doable even on busy days.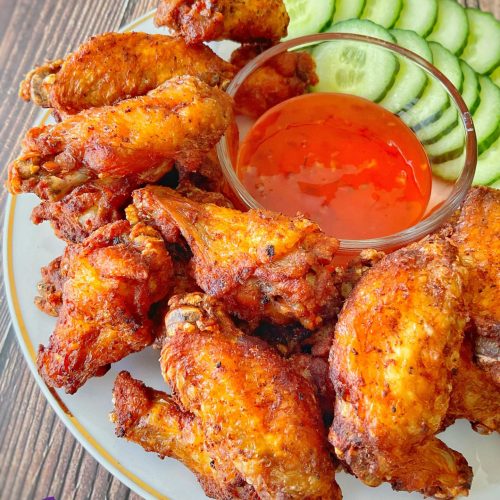 Deep-Fried Lemongrass Chicken
a very flavorful chicken wings recipe that's simple to prepare with a gentle lemongrass aroma. Crisp and moist!
Ingredients
2

pounds

split chicken wings *see Notes

4

lemongrass sticks

fresh or frozen **see Notes

2

teaspoons

garlic powder

2

teaspoons

onion powder

1

teaspoon

sea salt

1

teaspoon

sugar

½

teaspoon

ground black pepper

1

tablespoon

patis

fish sauce, I used Three Crabs brand

Canola oil

for deep frying
Instructions
Place the chicken wings in a large bowl. Combine the garlic powder, onion powder, salt, sugar and ground black pepper in a small bowl. Trim the ends of the lemongrass and divide into 2 to 3 inches long. Bruise the bulbs by pounding with a mallet (or the heel of a knife) to release its aroma.

Sprinkle the chicken with the combined dry seasoning. Add the fish sauce and the pounded lemongrass. Mix (and massage) very well to evenly distribute the flavors. Transfer to a lidded container and marinate in the fridge for at least 6 hours or overnight.

Remove chicken from the fridge and discard the lemongrass pieces. Heat a large frying pan and fill with about 1 ½ to 2 inches of oil. Deep fry for 12-15 minutes (turn the chicken halfway through the cooking) or until cooked through, golden and crisp. Transfer to a rack to drain excess oil before serving. Fry the chicken in 2 batches (depending on your pan size) for better results.
Notes
*Other bone-in chicken parts can be used like thighs or legs. **I buy frozen lemongrass sticks that's already trimmed. After thawing, I cut it into smaller pieces (about 3-4 inches long) then gently pound until bruised to release its aroma and flavor.