We have a drawer in the kitchen dedicated as a "snack bin". There's a variety of items in there but Skyflakes (a popular saltine cracker in the Philippines) is a "resident". While other snacks come and go, my kids keep asking for these… all the time. They eat it dipped in Nutella or with jam, but eating 'em plain always wins.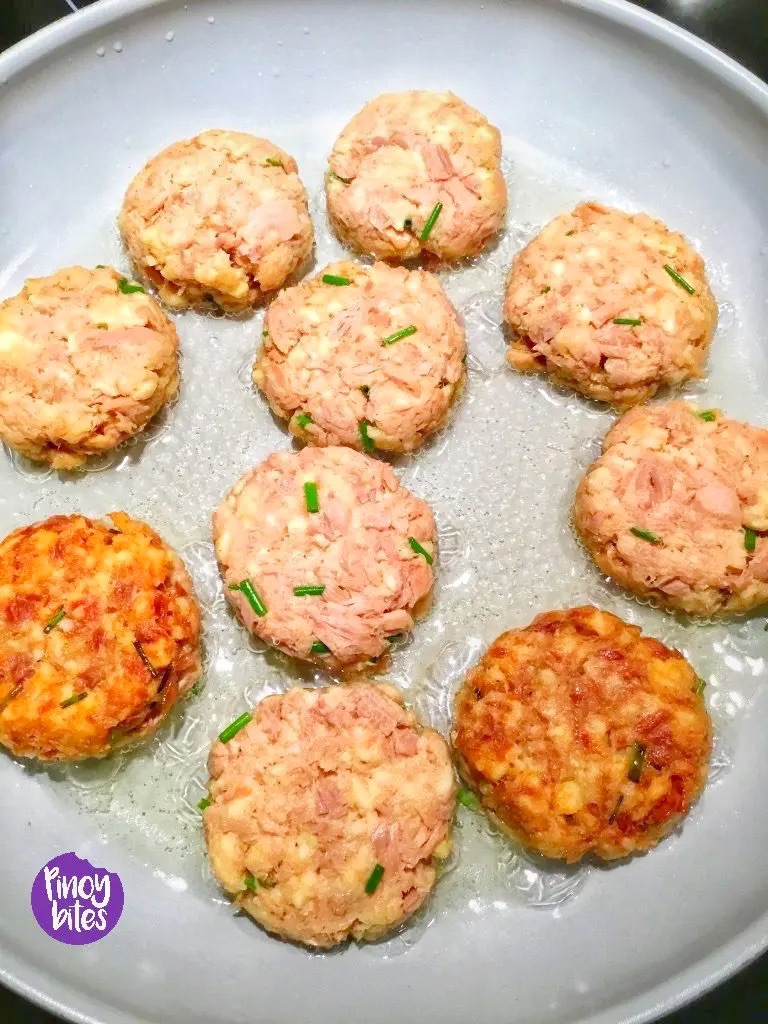 We have 3 kids and our youngest is below four. He's smart, very active, and never runs out of energy! He's always in every corner of the house and the snack drawer is one of his favorite spots to check out. I've been noticing a few crumbled Skyflakes (still in their packaging) whenever I reach for one and there's no doubt he's the culprit. It must be so satisfying for him to listen to the sound of crackers breaking, that I always have a few crushed unopened packages every time we have them at home.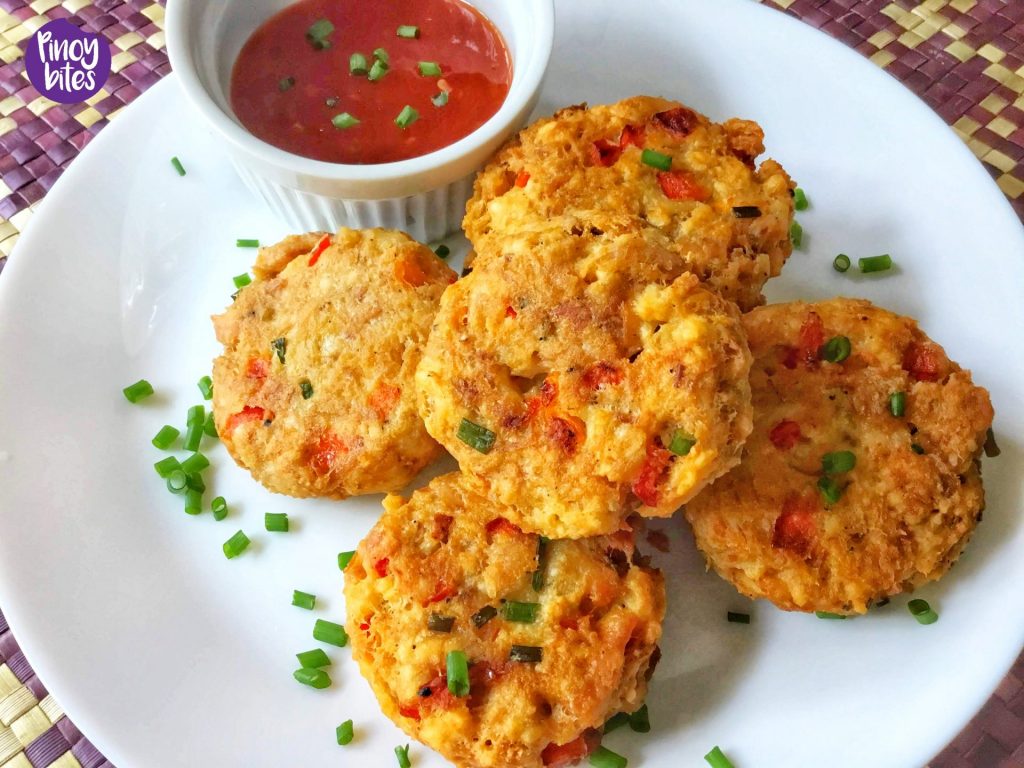 This recipe is the result of the numerous Skyflakes crumbs that I refused to throw away. It gave these fritters extra flavor, not to mention that crunchiness that made them even more appealing to my kids. Remember this recipe the next time you're faced with the same scenario. Or like me, I would purposely ask him to do it at times when the craving strikes and he would crush 'em … happily!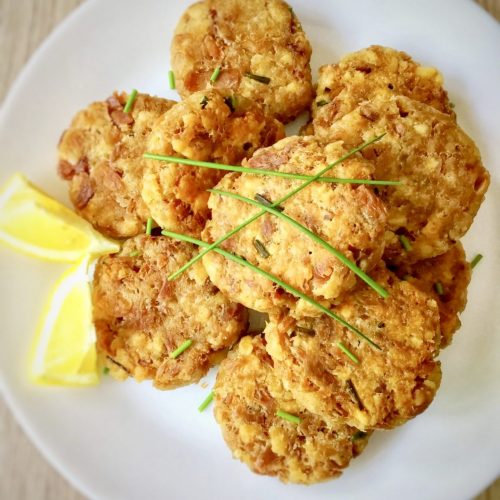 Skyflakes-Crusted Tuna Fritters
Golden brown and crisp, light on fillers and brimful of flavor, these tuna patties are ridiculously easy to make. Perfect for weeknight dinners!
Ingredients
2

cans

184g can Tuna chunks in water, drained

3

packs Skyflakes

crushed into fine bits

1 / 2

cup

rice flour

2

teaspoons

garlic powder

2

Tablespoons

mayonnaise

2

eggs

beaten

1 / 4

teaspoon

ground black pepper

1 / 4

teaspoon

salt

Pinch

of sugar

Oil

for frying
Dipping Sauce Choices:
Sweet Chili sauce

Ketchup

Ketchup mixed with Mayonnaise
Instructions
Place all the ingredients ( except the oil ) in a big bowl and mix gently to combine. Form the mixture into patties.

Heat oil in a shallow frying pan (reaching about ¼ to ⅓ inch).

Once the oil is hot enough, cook the patties until golden brown on each side (flip halfway).

Place on a paper-towel lined plate to remove excess oil. Serve with sweet chili sauce or mayonnaise mixed with a little bit of ketchup.