I used to make egg salad sandwiches very often when I was still in college. It was easy to make and cheap. A few eggs can really go a long way. I still make it now for my family but made two significant changes that made it tastier – how I cooked the egg and the amount of mayonnaise I use. 

For a long time, I used to think the "green" ring around the egg yolk was normal. If you thought (or still think the same), that's NOT supposed to be there. That my friend is a sign of overcooked egg. We're hitting two birds in one stone here. I'll also tell you how to cook perfectly hard-boiled eggs. Ok then, let's get going.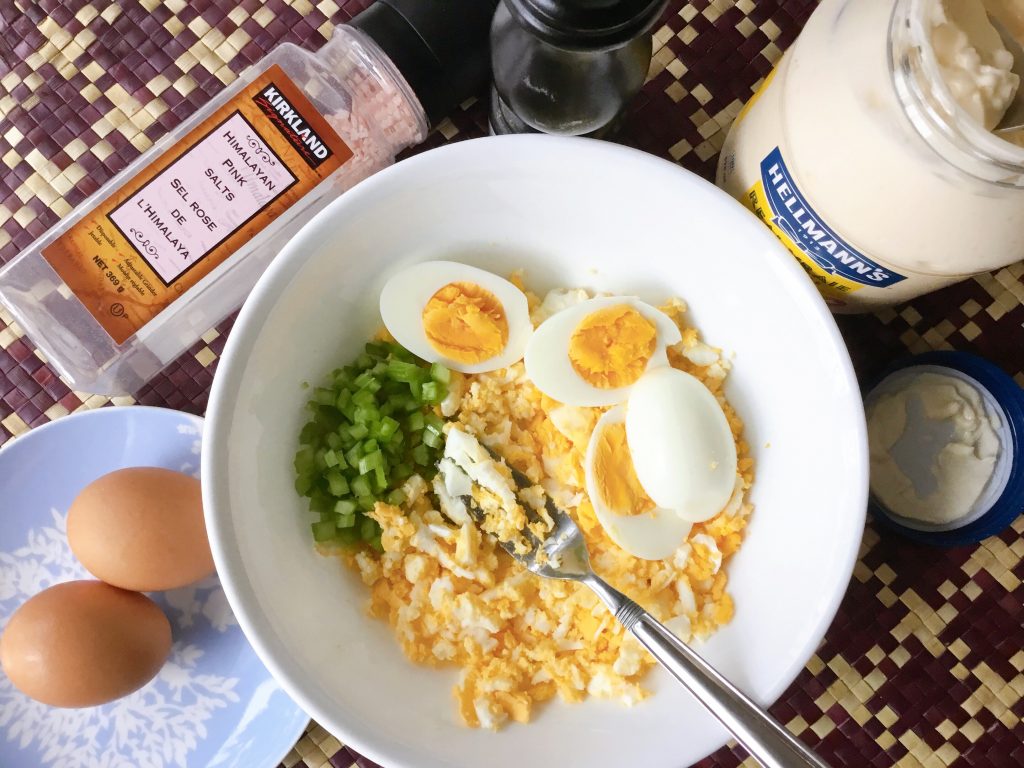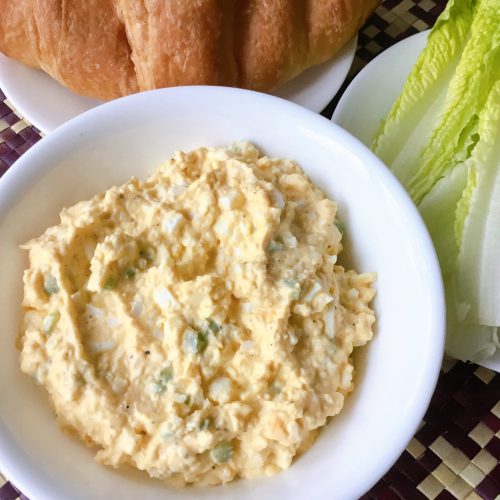 Creamy Egg Salad
This recipe is a very school-lunch friendly spread that is so delish and can be made ahead or at the last minute when you don't have much time to make a healthy lunch
Ingredients
5

large eggs

5

Tablespoons

mayonnaise

1

rib celery

finely diced

¼

teaspoon

ground black pepper

Pinch

of salt

optional

½

teaspoon

honey or sugar

optional
Instructions
Gently place the eggs in a pot and fill with cold, tap water until the water level reaches 1 – 1.5 inches from the height of the eggs. Partially cover the pot. The lid should only be covering about ¾, leaving some open space.

Bring to a boil on medium heat. Once boiling, continue cooking/boiling for 5 minutes. Turn the heat off immediately and transfer the eggs in very cold/iced water to stop the cooking. I usually just run the tap on the coldest setting until the eggs are cool enough to handle.

Peel the eggs by gently rolling each egg on the counter. Place in a large bowl and mash with a fork. Add in the mayonnaise, celery and cracked black pepper. Taste and season with salt and/or honey if needed. Refrigerate leftovers (covered) for up to a few days.
Notes
*If you wish to make it special, add 4 ounces of softened cream cheese for an extra creamy egg salad.
**Add more celery for a crunchier texture
***Depending on what brand of mayonnaise I use, I sometimes don't need to add salt. My eldest like it sweeter so I sometimes do a light drizzle of honey to sweeten it a bit