Filipinos love rice! It's our staple food. Mostly, we have it as steamed rice – white, fluffy and plain that goes well with any ulam (dish). But there are certain dishes that call for another type of cooked rice … the Sinangag (garlic fried rice).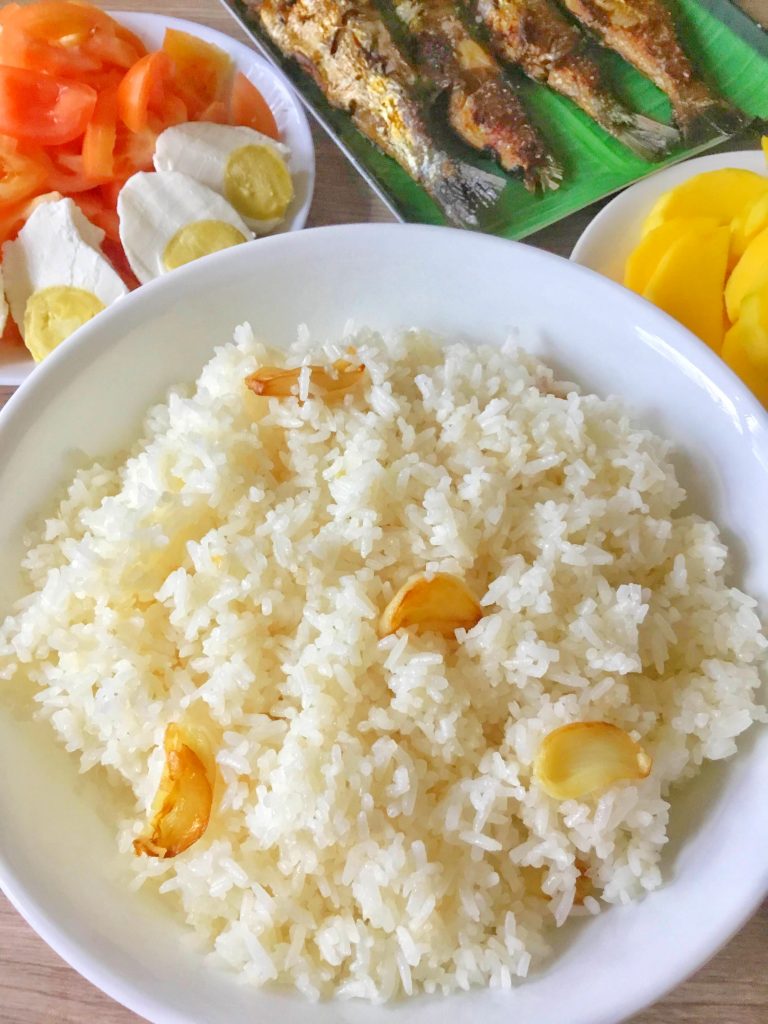 Garlic fried rice or as we call it, Sinangag is usually eaten at breakfast. Leftover rice from the day before is revived by cooking it in garlic-infused oil. Cloves of garlic are smashed and roughly chopped then gently simmered in cooking oil until lightly toasted and the pungent garlic aroma fills the kitchen walls. Garlic rice matches perfectly with dried fish like Tuyo (dried herring), Tinapa (smoked fish), sausages and cured meats used in silog (Sinangag and Itlog) meals and one other dish that's eaten not only for breakfast, but all day long… Beef Pares. 
Click here for beef pares recipe
We love garlic rice so much that most households would intentionally cook extra rice the day before so they can have garlic rice the next day. The best part is, it's very simple to make and a perfect canvas for your breakfast dish of choice!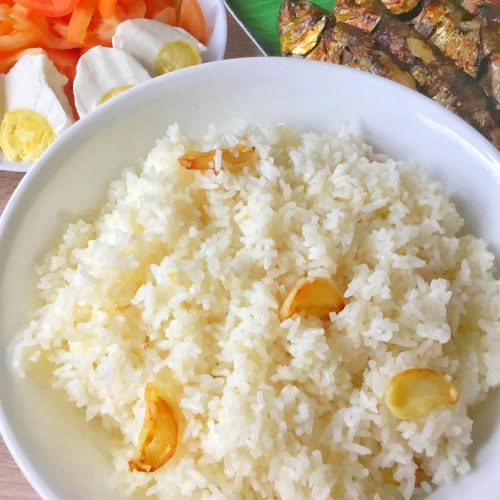 Classic Garlic Fried Rice
An easy way to elevate cooked rice and is a regular on Filipino breakfast tables.
Ingredients
Leftover or day-old cooked white rice

about 4-5 cups

5

or more cloves of garlic, smashed and roughly chopped

¼ – ½

teaspoon

salt

adjust to your taste

2

tablespoons

canola oil

Ground black pepper

optional
Instructions
Heat a wok or a nonstick pan using medium heat. Drizzle the oil then add the garlic. Keep sautéing until garlic is lightly toasted and fragrant (about 1 minute). Don't burn the garlic or it'll be bitter.

Add the rice and mix with the garlic. Season with salt. Keep tossing for a few minutes or until warmed through (about 5 minutes). I use 2 wooden spoons to toss for easier mixing. Sprinkle with a dash of ground black pepper, if using.