There's one particular dish that I always look forward to whenever we're in the Philippines… "Richada nga Rabong" (Bamboo Shoot sauteed in vinegar with a lot of ginger). But the "one" that I specifically crave isn't available in any restaurant. Her version is second to none! Not only because of the perfectly balanced amount of every ingredient but more importantly it's prepared with so much love.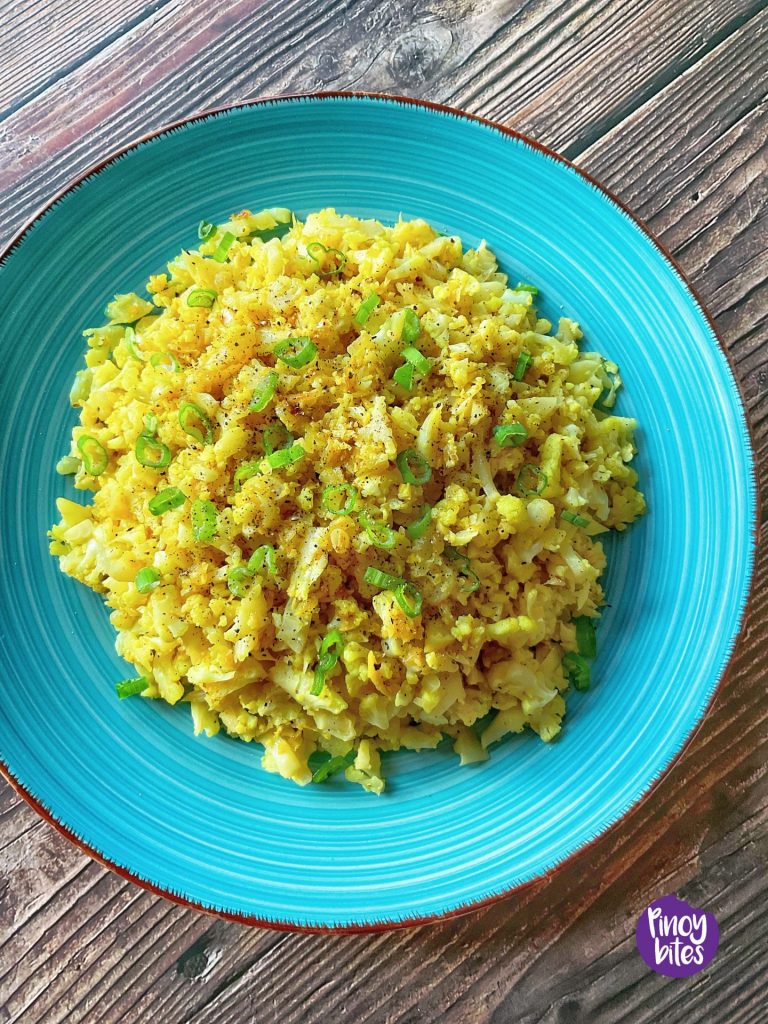 I'm referring to my Mama Lita … my aunt who we also consider as our second mom. She's retired now but used to be an excellent Elementary school teacher. Whenever we're in the Philippines, she never misses to send me a hefty amount of this, my favorite Pako (a fern-like vegetable that's abundant in Pagudpud) and other food that I can only taste when we're back home. But since our travel plans are still a blur, I just have to try and recreate her dish with what I have available here.
Richada is an Ilocano dish that's made with fresh bamboo shoots. There are actually  "fresh" ones soaked in some liquid and canned too, but I'm not a fan. It just doesn't give justice to this dish. I instantly thought of using cauliflower because of its mild taste that (I hoped) would serve as a perfect canvas for my purpose. When I cooked this for the first time, I couldn't believe that it worked! I also added some turmeric to give it that slight yellow tinge reminiscent of bamboo shoots. I'm just so happy with the results and every time I see cauliflower, I think of this and of course, my Mama Lita.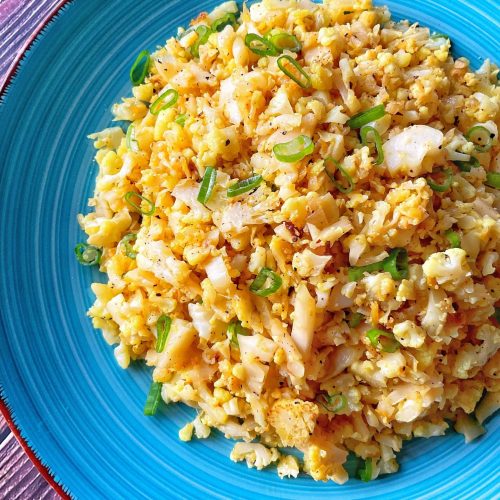 Cauliflower Richada (Labong Alternative)
A tweaked version of an Ilocano dish using cauliflower. If you like Richada (Sauteed Bamboo Shoot), you'll surely love this one! It tastes as good as it looks!
Ingredients
5

cups

cauliflower

finely chopped (about half of a cauliflower)

3

tablespoons

oil

2

tablespoons

ginger

minced

1

small onion

finely chopped

4

garlic cloves

finely chopped

Turmeric powder

about 2 pinches

2 ½

tablespoons

vinegar

I used Sukang Iloko

½

teaspoon

sea salt

¼

teaspoon

ground black pepper

Pinch

of sugar
Instructions
Heat the oil in a large frying pan. Saute the onions and ginger for a minute then add in the garlic. Stir for a few seconds before adding in the cauliflower and turmeric powder. Keep stirring for 2 minutes (on medium-high heat) to fully coat the cauliflower pieces with the turmeric.

Add the vinegar, salt, ground black pepper and sugar. Sauté continuously for 5 minutes or until the vinegar is fully absorbed and the cauliflower is starting to brown in some spots. Taste and adjust seasoning before turning the heat off. Add some more freshly cracked black pepper on top, if desired.

Serve with fried or grilled fish or meat and always with some hot steamed rice.
Notes
*Cauliflower varies in size. I used half of a medium-sized one.
*I prefer my Richada with a lot of ginger. The spices can be adjusted according to your preference.