It has been ages since the last time I had eaten fresh buko (young coconut). Oh how I miss the refreshing taste of tender coconut meat swimming in a bowl of sweet coconut water! That will surely be one of the top 10 on my "to eat" list on our next Philippine vacation.
It's undeniable that making Buko Pandan using fresh young coconuts is the best but in our part of the world, frozen ones are the next best thing. Though there's always inconsistencies in texture, the finished dish tastes good when mixed with the rest of the ingredients.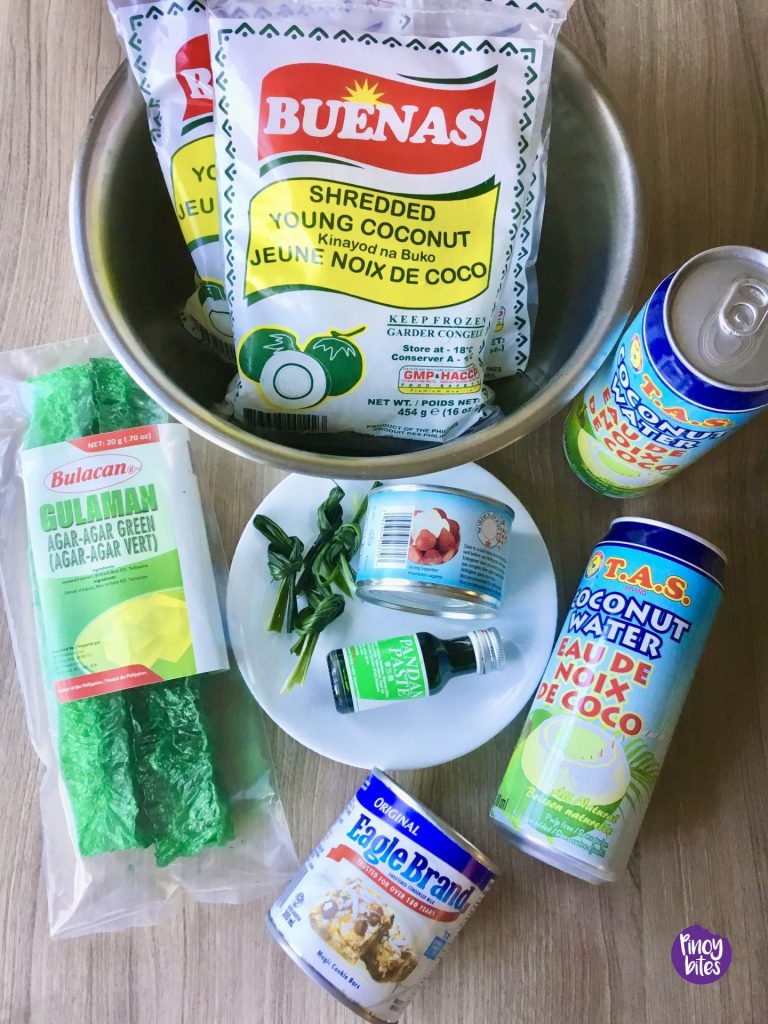 Some ingredients like cooked sago, nata de coco and kaong (coconut palm) can also be added but I'm a purist when it comes to this dessert. I only use the two main ingredients – shredded young coconut and the coconut-pandan jelly. Agar-agar (gelatin from seaweeds) whether in bar or powdered form is used. I actually prefer the latter but somehow my go-to store ran out of it so I had to settle for the bars. I always reduce the amount of liquid in the package directions by at least 1 cup (or even more sometimes) for a firmer texture.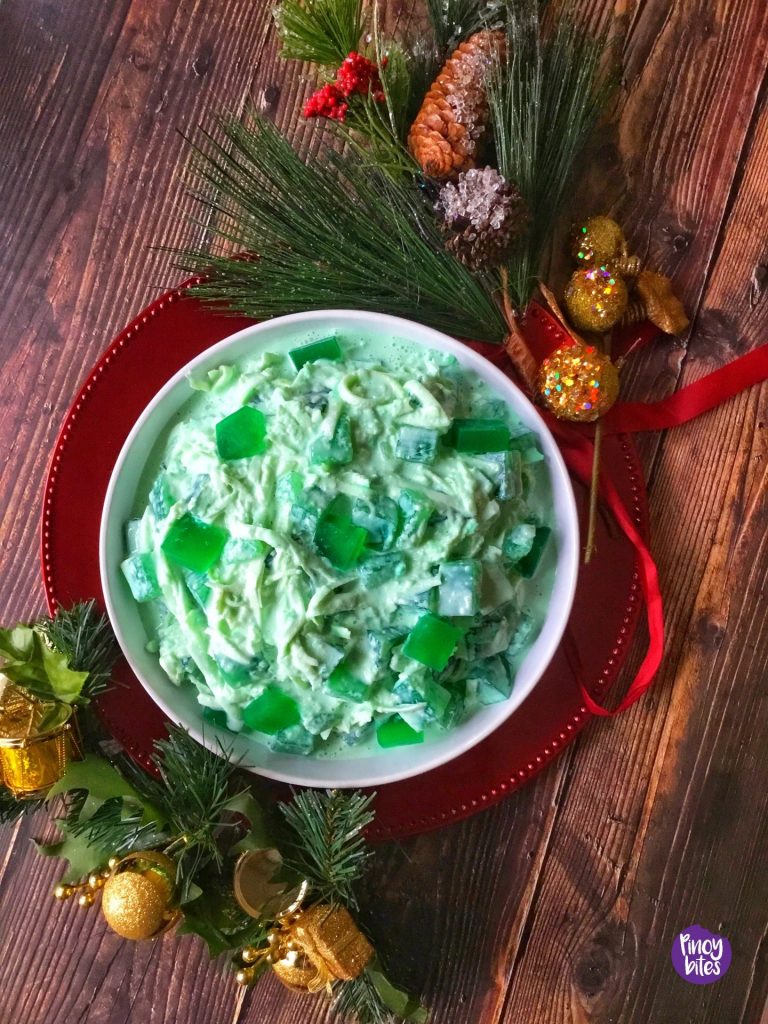 This dessert is very easy to make and is perfect for gatherings.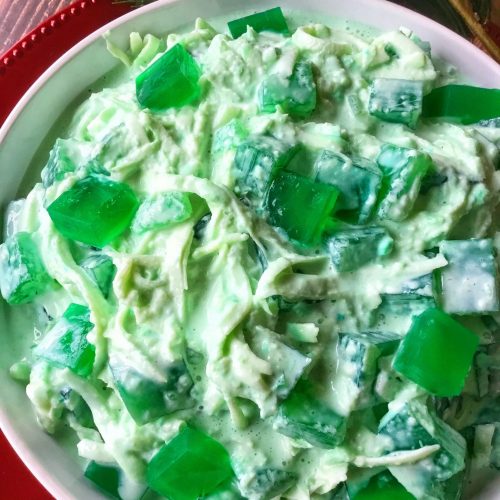 Buko Pandan (Coconut-Pandan Jelly Salad)
Tender young coconut strips and pandan-infused jelly mixed with sweetened cream to create this ambrosial dessert that's a cinch to make. A party favorite!
Ingredients
4

packs frozen shredded young coconut

thawed and drained

2

bars green Agar Agar*

see notes if using powdered agar-agar

4

cups

coconut water*

see notes

1

tablespoon

sugar**

see notes

2

pandan leaves or a few drops of pandan flavoring

1

can

300ml condensed milk

2

cans

170ml each thick cream (Carnation)or use whipping cream***
Instructions
Shred the agar-agar in a medium pan. Add pandan leaves, coconut water and sugar and let it soak for 30 minutes. Bring mixture to a boil and cook for 10 minutes. Discard pandan leaves and strain mixture to a heat proof container (I used a rectangular pyrex dish). Set aside to cool (and set) and cut into cubes.

In a large mixing bowl, add the drained buko (young coconut), gulaman (coconut jelly), condensed milk and cream. Mix well to combine. You can add a few drops of pandan extract/paste if you prefer a tinge of green on the cream.

Cover and refrigerate for a few hours. Serve chilled.
Notes
*Agar-agar usually comes in two forms – bar or powder and instructions for preparation vary. For the powdered one, reduce the amount of liquid required in the package directions by 1 to 2 cups (depending on how firm you want your gulaman). Refer to the instructions below on sugar amounts. **If using water instead of coconut water, increase the sugar amount to 3 tablespoons. ***Heavy whipping cream (33-35%mf) can be used if you can't find canned thick table cream. Use about 1 ½ cups or add more for a creamier salad.