We're a family of five (hubby, myself and three kids). Now that the kids are all back to school, I'm facing a different scenario. If you're thinking that I'm finally "free", the answer is a resounding no. There's a lot going on that I hardly finish the stuff I have lined up on a particular day. Making and planning the kids' school lunches (each one has their own food preference), the bottomless laundry (I blame it on covid), meals for my work-from-home hubby and blog-related tasks, are just some of the things in my unending list of "to dos".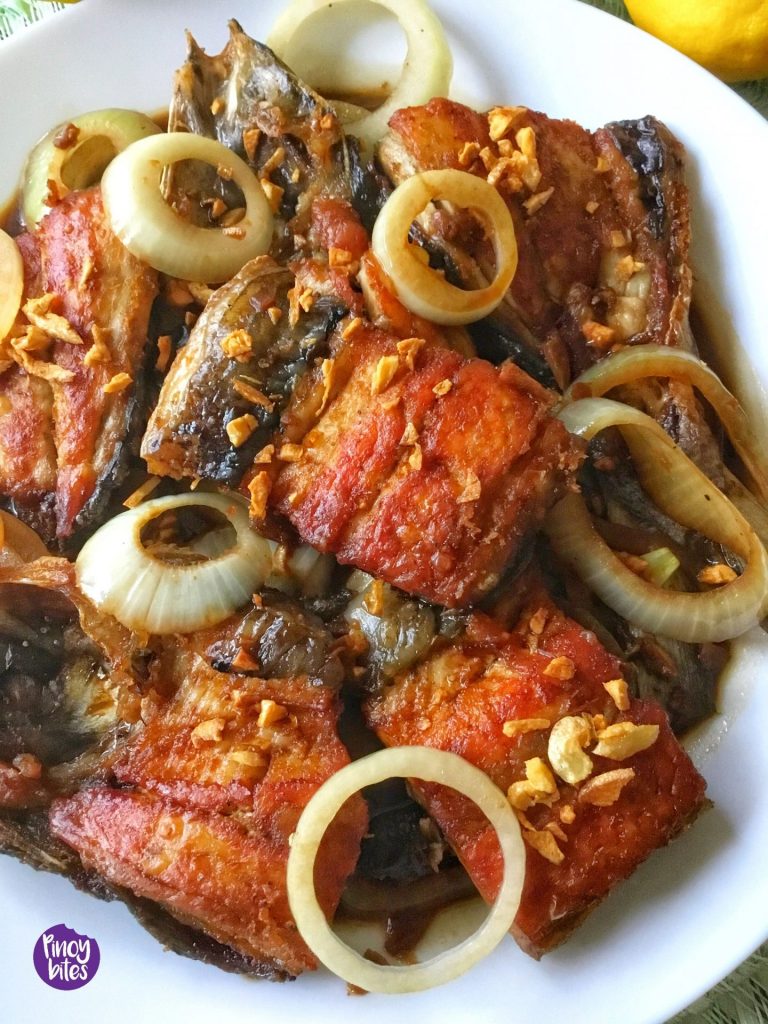 Before I know it, the day's almost done and dinnertime is calling my name. There were occasions when I lost track of time and forgot to even think of what to make for dinner. Good thing I always have a number of Sarangani Frozen Bangus (Milkfish) that are "residents" of my chest freezer. They're boneless, easy to thaw and it's easy to whip up a quick meal with it. Such a timesaver!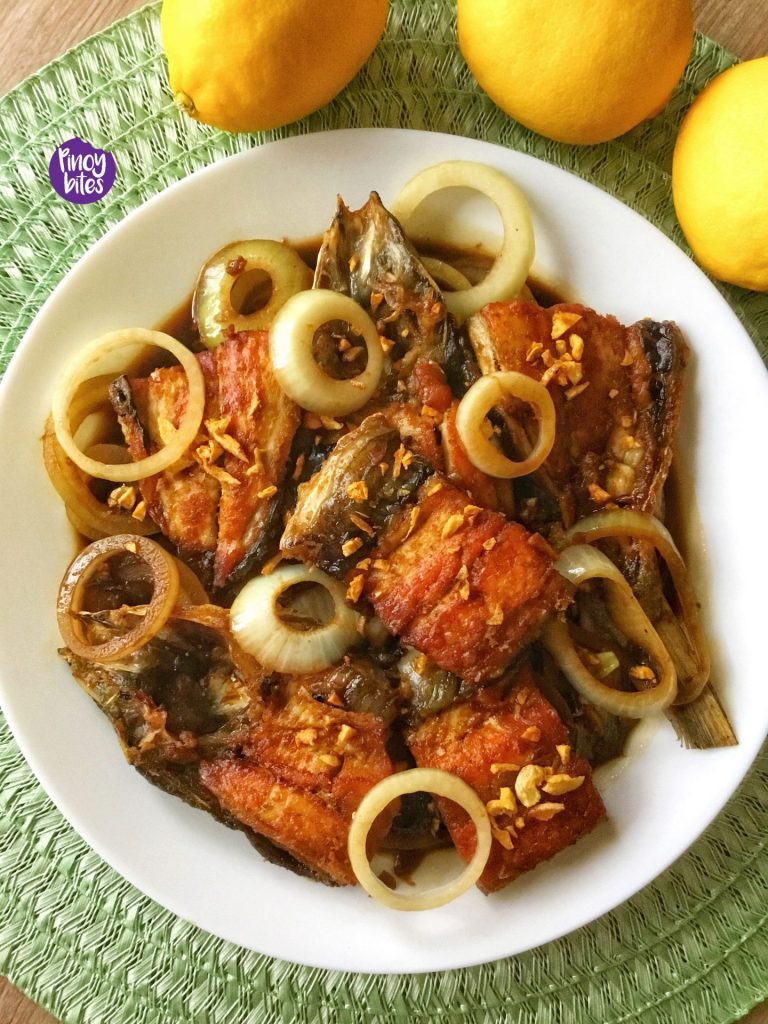 This recipe is one of those "30 minute meals" (or even less) that my family loves. My two younger kids enjoy eating fish and they especially love Bangus. So this one is right up their alley. Hope you try it!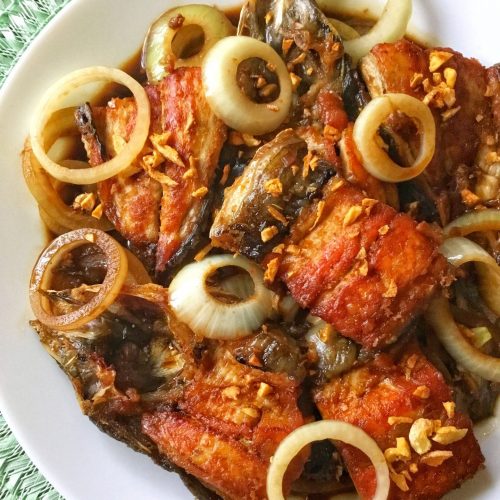 Bistek na Bangus (Milkfish in Soy-Lemon Sauce)
A very flavorful Milkfish recipe that's very simple to make and my fish-loving kids approve. Perfect on busy weeknights.
Ingredients
1

whole butterflied boneless Bangus

scales removed and cut into 6 pcs* (see notes)

¼

cup

lemon juice

or calamansi

¼

cup

soy sauce

⅓

cup

water

3

garlic cloves

finely chopped

1

onion

sliced into thin rings

Ground black pepper

Canola oil
Instructions
Season the fish with a little salt. In a large frying pan, heat about ⅓ cup of oil and fry bangus until golden. Set aside on a plate lined with paper towels. Combine the lemon juice, soy sauce and water in a small bowl. Set aside.

In another pan, drizzle 2 tablespoons of oil. Add garlic and when lightly browned, set aside half to use as topping(optional). Add in the onions and saute for a few seconds then pour in the liquids (lemon,soy,water). Simmer on low for a minute. You can also save some of the onions and add at the very end for some crunch.

Gently add in the fried fish. Taste and adjust seasoning, if needed. Add a few cracks of ground black pepper. Turn the heat off.

To serve, place some of the onions on the serving platter then arrange bangus on top. Pour the sauce over then top with the rest of the onions and the reserved fried garlic (if using). Serve with rice.
Notes
*I always use frozen Sarangani Boneless Bangus. The best quality of the frozen kind. To remove the scales easily, do it while the fish is still half frozen.