For as long as bananas are sold by the bunch and keep its price relatively on the lower side, banana muffins will always be a regular in our household. I don't really know why I always buy bananas. Is it for a quick bite whenever I realize I haven't had lunch and it's almost 3pm ( which happens most of the time ), to fill my son's and husband's lunch bags, or the ongoing thought of turning whatever is "past its prime" into banana muffins.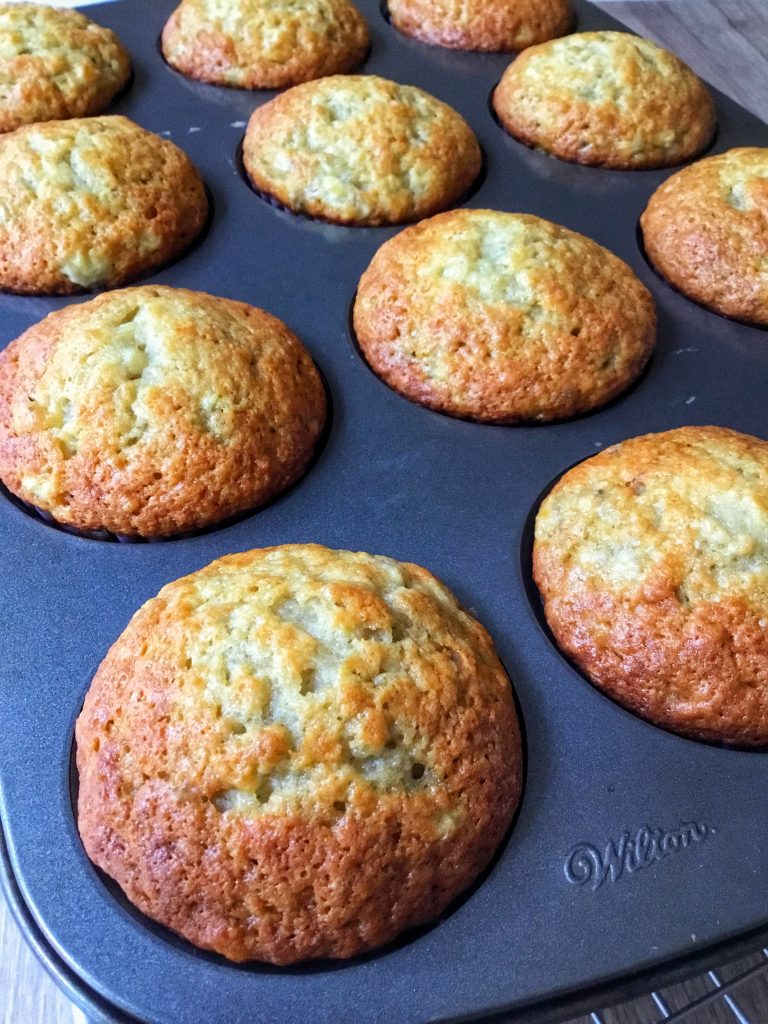 Back when I was in culinary school (a super long time ago), I started to understand how some recipes worked. And since bananas were always available and very inexpensive, I used to try a bunch of recipes (in books and some online) for banana breads. There was a time when I was in the "banana bread zone" that I baked almost everyday for a week! Talk about obsessed. Haha! After some time and a lot of recipe tweakings and experiments, I came up with this one which is a very versatile recipe that can handle a few substitutions and add-ins but still staying true to its original taste and texture.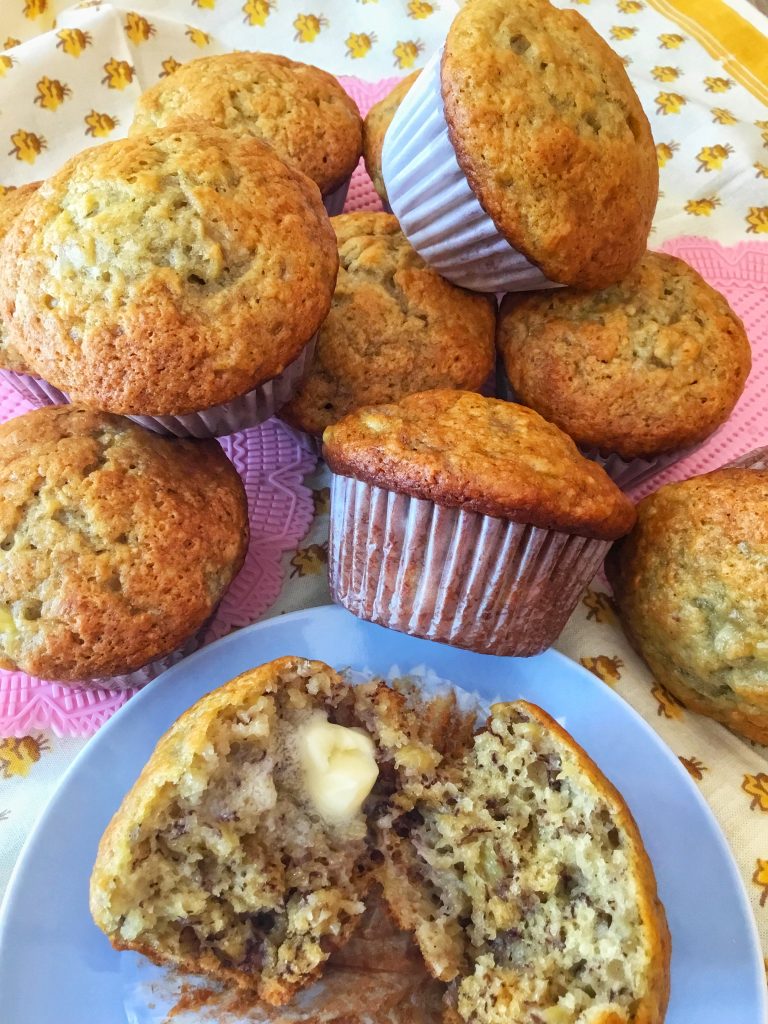 Whenever I see bananas ripening faster than usual on the counter, I couldn't help but think of what I can turn them into. Most of the time, I make muffins. It's easy and versatile enough that I can substitute and add some healthy ingredients and lessen the sugar without sacrificing the taste and texture.
Give it a try and hope you like it as much as my family does.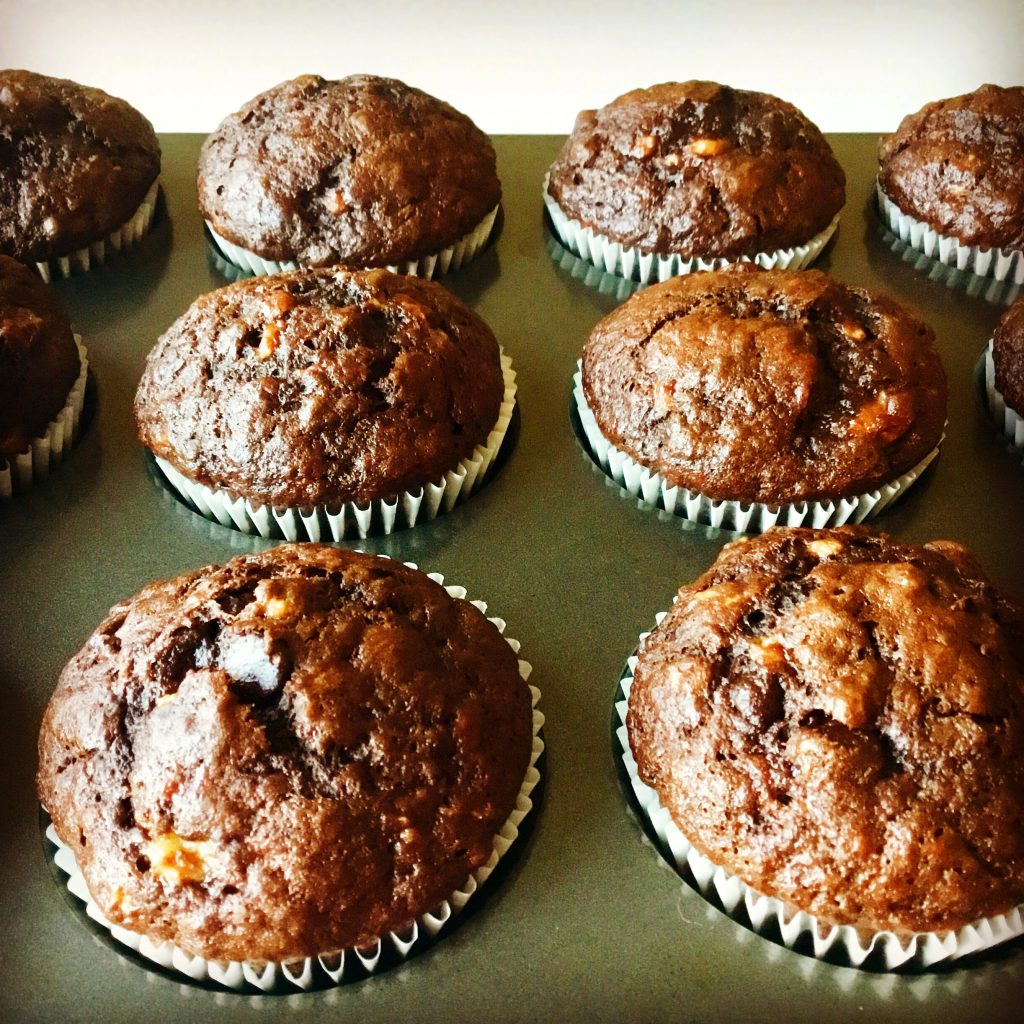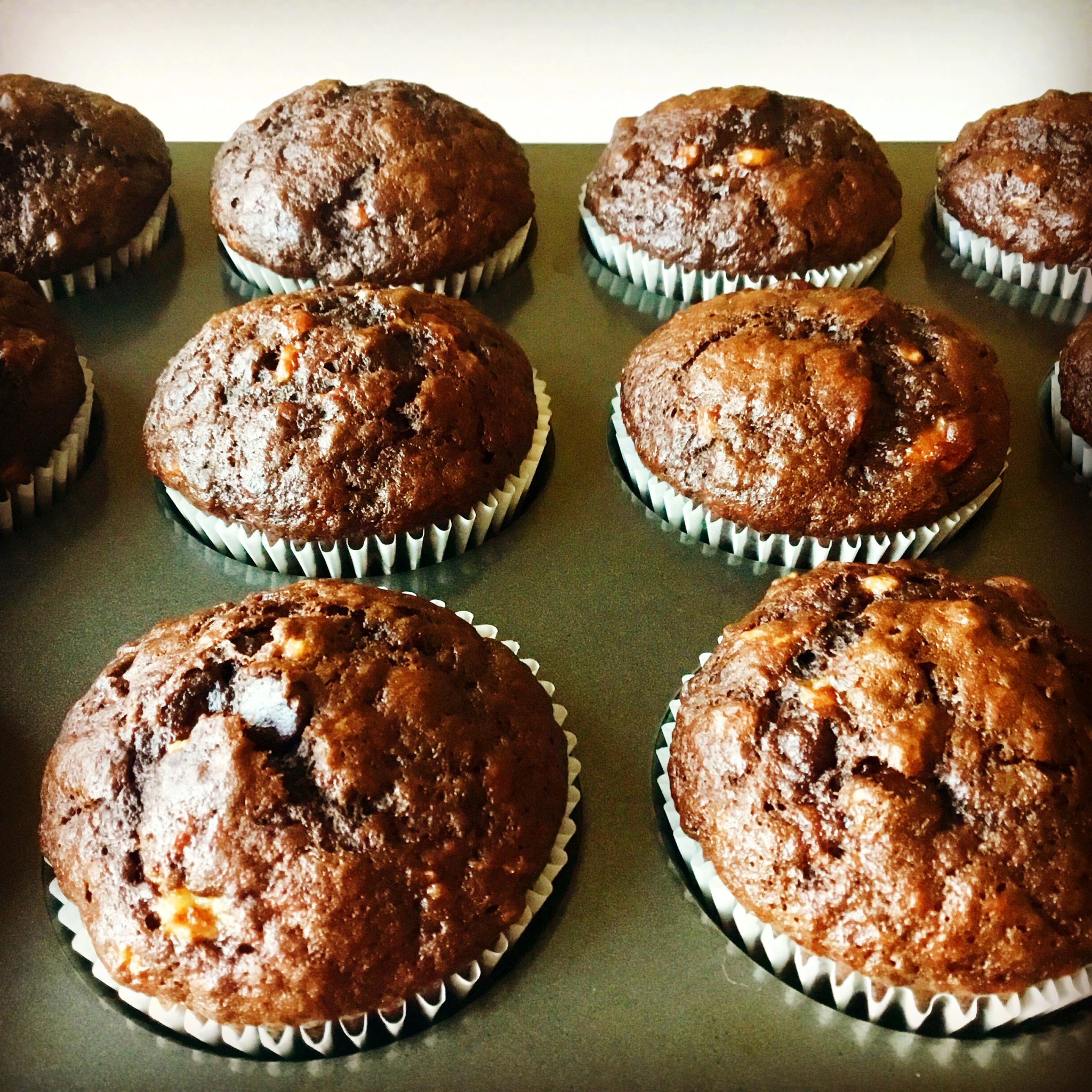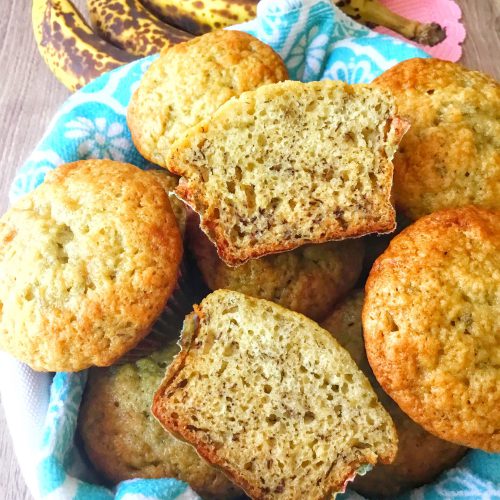 Banana Muffins (Master recipe with 5 Variations)
A versatile (6 recipes in 1) and very straightforward banana muffin recipe that's a cinch to put together.
Ingredients
Dry Ingredients:
1 1/2

cups

all purpose flour

1

teaspoon

baking soda

1/2

teaspoon

salt

3/4

cup

sugar
Wet ingredients:
2

large eggs

beaten

1/4

cup

oil

canola, melted coconut, melted butter

3-4

bananas*

mashed

1

teaspoon

pure vanilla extract
Instructions
Preheat the oven to 400F. Line a 12-hole muffin pan with cupcake liners or a loaf pan with parchment paper.

Combine dry ingredients in a large bowl. Whisk well to combine.

In another bowl, combine the wet ingredients and mix well.

Add the wet ingredients to the dry (ingredients) and gently fold with a spatula/wooden spoon just until combined. Stir in preferred add-ins (see below). DO NOT OVERMIX BATTER. Fill the muffin pan equally with the batter.

Bake for 5 minutes then WITHOUT OPENING THE OVEN DOOR, reduce heat to 350F and bake for another 15 minutes for muffins or 45-50 minutes for a loaf. Cake tester should come out clean when done.
Flavor Variations and Add-ins:
Chocolate Banana Muffins: Replace 2 tablespoons of flour with cocoa powder and add 1 cup chocolate chips plus ¼ cup more to sprinkle on top of each muffin before baking (for a more chocolaty look)

Whole Wheat or Oat Muffins: Replace ½ cup flour with either whole wheat or quick oats

Nutty Muffins: Add up to 1 cup walnuts or pumpkin/sunflower seeds

Banana Chia Muffins: Add 1 heaping tablespoon of chia seeds

Healthy Hearty Muffins: Replace ½ cup flour with either whole wheat or quick oats, add 1 tablespoon chia seeds, 1 cup of walnuts or pumpkin/sunflower seeds, and use coconut oil. Also, you can substitute ½ cup of sugar with brown sugar for a more moist muffins
Notes
*Use only 3 if you have large bananas and 4 if they're smaller
**Do not overmix the batter or your muffins will be too dense. Fold with a spatula with gentle and quick strokes until the batter is just combined. Hold the bowl with one hand while the other hand has the spatula. Turn the bowl as you stick your spatula underneath the batter and lift it up then fold over.