Chicken is a very common food ingredient in various cuisines. Have a look at ten of the most beloved Filipino chicken dishes below and maybe try them yourself (if you haven't yet) and let us know how you like them in the comment below.
1. Tinolang Manok (Papaya and Ginger Chicken Soup)
Tinola is a classic Filipino chicken soup with broth traditionally flavored with ginger, onion and fish sauce. It is one of those dishes best served on cold or rainy weather. Although it would take more time to make the meat tender, using free range chicken is better as it would make the dish more flavorful.
2. Nilagang Manok (Filipino Chicken Soup)
Nilagang manok is an easy to make and simple chicken soup dish. Chicken is boiled with vegetables like pechay, potatoes, onions and seasoned with salt and black pepper. It is best served with fish sauce and squeezed calamansi to provide flavor. Highly recommended to beginners as it's easy to make.
3. Chicken Afritada
Chicken Afritada is another popular Filipino dish. It's usually one of those dishes commonly found on carinderias (food stalls) in the Philippines. It comes with tender chicken in seasoned tomato sauce along with carrots, potatoes and bell peppers. Sauce is best drizzled all over the rice. Yumm!
4. Chicken Binakol (Chicken Stewed In Coconut Water)
Chicken Binakol originated from the Western Visayan region of the Philippines. It is traditionally cooked in an upright bamboo container or in a coconut shell over a charcoal fire. It is very similar to Tinola, except that it uses coconut water giving its broth a distinct sweetish taste.
5. Lechon Manok (Filipino Roast Chicken)
Lechon Manok is Filipino-style roasted chicken that is usually flavored with a mix of black pepper, garlic, bay leaf and soy sauce. It is quite popular and easily available at a lot of roadside stalls in the Philippines. It is best with a dipping sauce of soy sauce, calamansi with chilis.
6. Chicken Inasal (Grilled Chicken)
Chicken Inasal originated from the central part of the Philippines. It is quite popular in the Philippines with restaurant chains serving it all over. The word 'inasal' means grilled or barbequed in the Visayan language. Its a variant of Lechon Manok but with flavors coming from vinegar, calamansi, and lemon grass. The traditional preferred cuts in Iloilo and Negros are breast (pecho) and legs. It is best eaten with rice and the inasal dipping sauce.
7. Chicken Adobo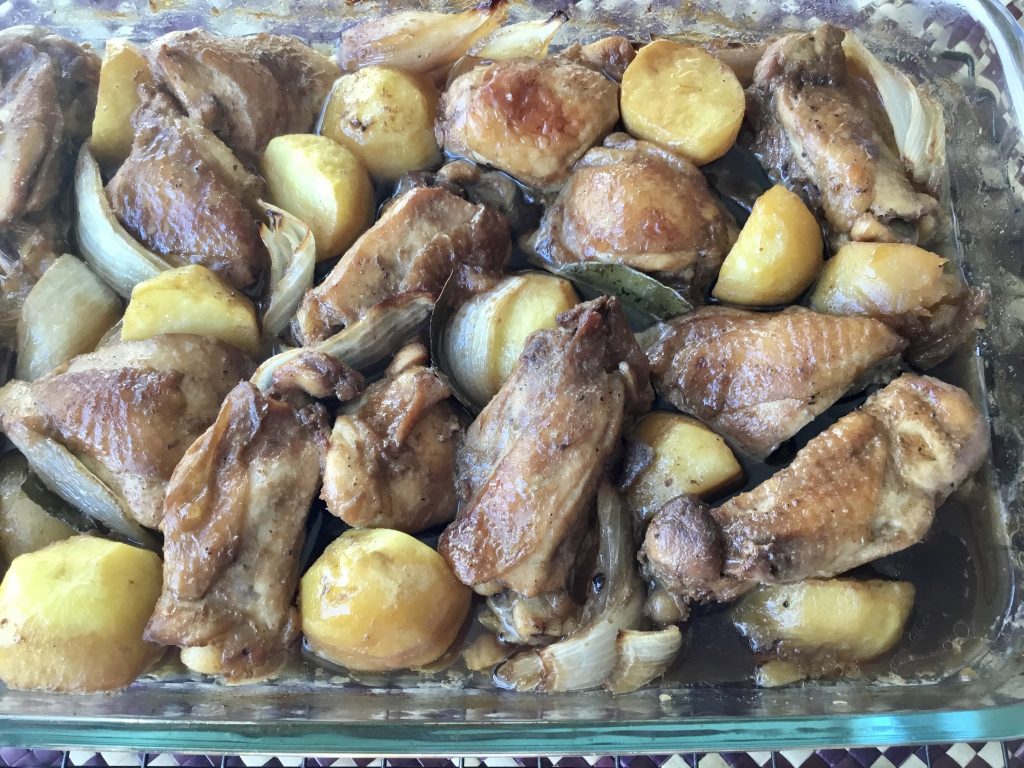 Adobo is considered by many as the Philippines' national dish. As such, the adobo style of cooking is applied to chicken, pork and even beef and any mix of them. Chicken Adobo is very tasty and yet simple to prepare. It is actually best eaten a day after when all the flavors have been absorbed.
Try our oven-baked chicken adobo recipe.
8. Chicken Curry
Filipino-style chicken curry is milder in flavor and less spicy that the Indian variety. Curry in the Philippines actually has a very interesting origin. Most attribute its introduction through the Sepoy troops (private army from Madras) brought to Manila in the 18th century by the British. The Sepoy soldiers eventually settled in the country and introduced their cuisine which were then adapted to local taste.
9. Sinampalukang Manok (Tamarind Chicken Soup)
Sinampalukang manok is a Filipino chicken soup consisting of chicken cooked in a sour broth with tamarind, tamarind leaves, ginger, onion, garlic, and other vegetables. It is very similar to sinigang but differs in the use of tamarind leaves as ingredient.
10. Arroz Caldo (Chicken and Rice Porridge)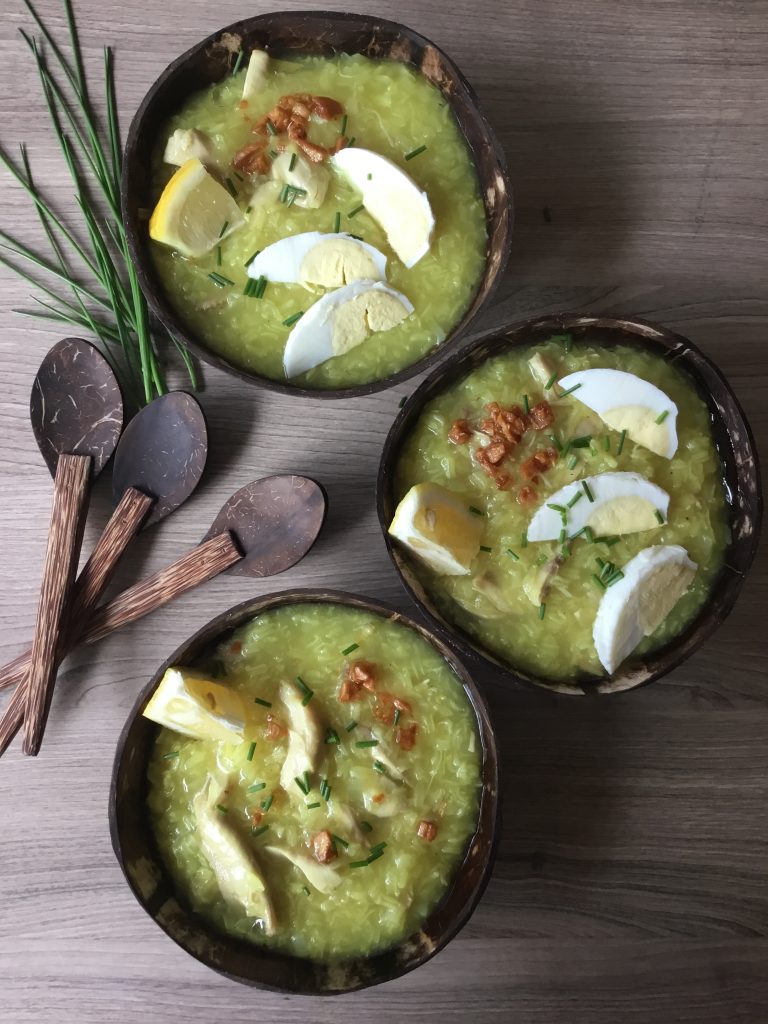 Arroz Caldo is another "comfort food" type of dish you'd like to have when you're feeling under the weather. The name is derived from Spanish arroz ("rice") and caldo ("broth"). It originally referred to all types of rice gruels (lugaw), but has come to refer to a specific type of lugaw that uses chicken and is heavily infused with ginger.
Try our Arroz Caldo recipe.
---
What is your favorite Filipino chicken dish? Let's discuss below.